Work With Me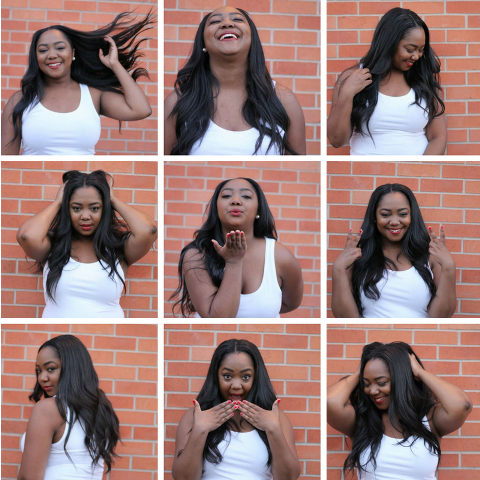 There are many ways we can work together. Please select the appropriate collaboration of interest below.
Have a quick question? Chances are, I have already answered one or more of your inquiries in one of my blog posts. I encourage you to take a moment to search my website, listen to my new podcast channel 

or watch my

Youtube channel;

three resources to use at your convenience and absolutely free.

Join my mastermind group:  

The world of business is constantly changing.

#MogulTalk 

is for millennial moguls in the making. Inspired by my ever-growing desire to connect with like-minded individuals, I created this private club for adults who possess innovative ideas, a willingness to take risks and can't imagine themselves doing anything else. I host monthly meet-ups which focus heavily on personal development, ballsy career strategies, and life planning. As a result, all members are provided with encouragement, advice, constructive feedback and hold each other accountable.
Book me as a speaker: I have been speaking professionally for over 5 years with a specific focus on female empowerment, personal branding, leadership and mental health. I have a special connection with teens and millennials – outlined in my LinkedIn page

you'll find over 70 testimonials endorsing my work. Types of presentations include Keynotes, Live Talks, TV Spots, Interviews, Conferences, Graduations, Retreats, Business Panels, Seminars and Workshops. To inquire about my availability please fill out

this online form

and send it directly to my communications manager

- My Youtube channel is where you can see some of my past engagements.
For facilitators only: Purchase my Interactive Youth Curriculum for my best-selling novel Everything I Couldn't Tell My Mother. This is an opportunity for students to deeply explore the topics of self-acceptance, healthy relationships, friendships, and maternal relationships. Using the book as a baseline, I've created a 4-week program created to work perfectly within any women or girl focused youth organization. The curriculum can be tweaked to accommodate current programming or be used as a stand-alone course. For more information, please connect with me directly,
Join New Girl on the Block: My mentorship program is sicker than your average. I've successfully guided the steps of over 100 women in 6 countries. From recent graduates to career changers, aspiring business owners or females who are experiencing a quarter-life crisis. You bet, I have a winning strategy designed just for you. I look forward to adding you to the

wall of success stories

. If you're a millennial woman who knows that now is the time to step outside of her comfort zone

we invite you to raise your hand. To apply, visit

newgirlontheblock.com 
Sign up for my

online branding school: 

I love teaching in different methods.

From Shy Girl to Fly Girl i

s a personal branding course for millennial women in transition. In this course you'll learn how to confidently step out of your comfort zone, own your expertise and dazzle in your chosen industry. During this 5 module course, you can expect inspiring pep talks and exercises that will help you bridge the gap of where you are and where you want to be. 
Join me for a 1-hour coffee/skype/strategy call: You may require something less formal. If you'd like to sit down for a

one-time

"Pick My Brain" session where you can access all of my best thinking in one place, let's do it! I love one-on-one coaching and I would be more than happy to help you tap the reset button so you can gain clarity and solutions to your current problem in your life and career. This opportunity is in high demand, so I am very selective and charge crazy high fees. For my availability, please email my assistant
Looking forward to working with you.  If you have something else in mind, please send
an email and she will gladly get back to you within 48 hours.