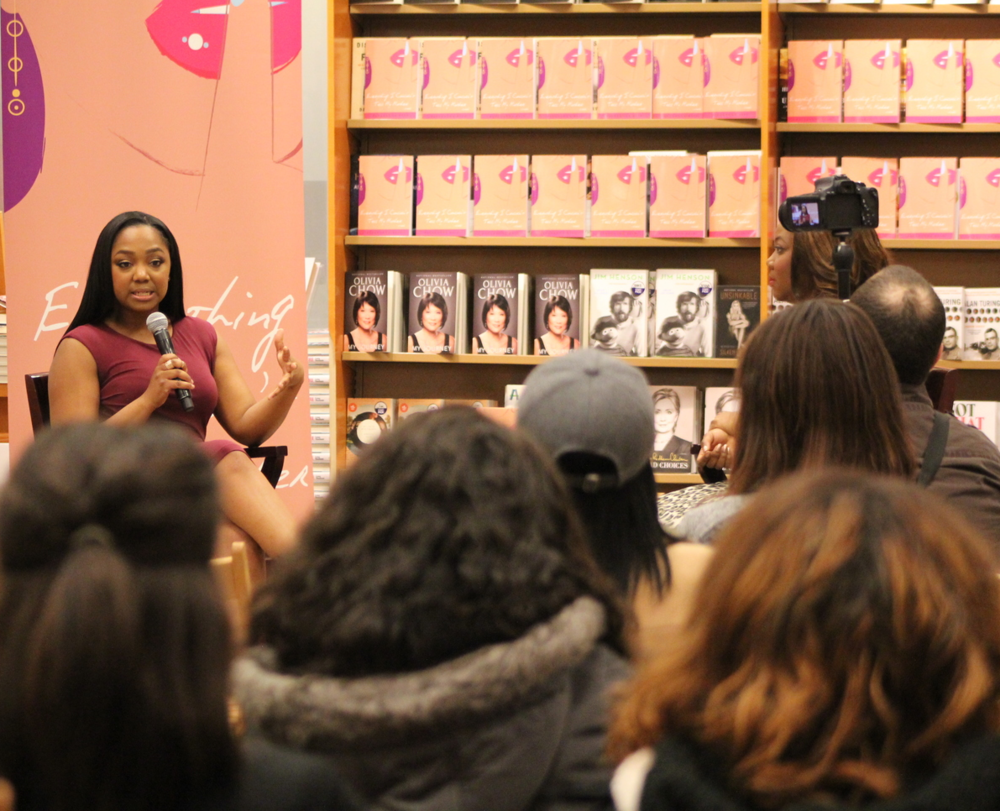 Author, mentor and young entrepreneur, Pauleanna Reid, headlined the third night of International Women's Week at Indigo bookstore (Bay and Bloor) in Toronto. She sat down to discuss with media maven, Janet Aizenstros, the truths behind her debut novel Everything I Couldn't Tell My Mother. With candid revelations and inspiring anecdotes of her rise from the darkness she once lived in, speaking to the audience during women's week provided a full circle experience for Reid as she had once only dreamed of becoming a best-selling author.
Never setting out to write such a revealing book, Reid's debut novel became a source of healing for her as she, through the process, started to heal the wounds she endured and forgive the ones who hurt her. Her key take away from the experience, which she expressed to the audience, is the realization that her power is in being transparent about her struggles instead of hiding from it. The shame from holding in a secret can quickly snowball into deeper symptoms such as depression and anxiety.
Reid hopes to share her message with the goal of educating women on the keys to controlling negative emotions and how NOT to be swayed by life's obstacles.
€œWomen are natural born leaders. Regardless of our past, we can be the makers of our future. Flaws and all, we are powerful, our truth can be our testimony which is what I wanted to demonstrate through this candid conversation€ reveals Reid.
Attendees had the opportunity to ask questions Q&A style at the end of the interview, purchase the novel for the book signing with Reid and to network with other participants.
Janet Aizenstros Omni Media (JAOM) is a media company dedicated to the empowerment of women worldwide.  JAOM provides inspiration by using her platform to convey life-changing messages using all facets of media including print, radio, TV and design
Visit www.jaomonline.com for more details.
To book Pauleanna Reid for a speaking engagement or media interview, please email: