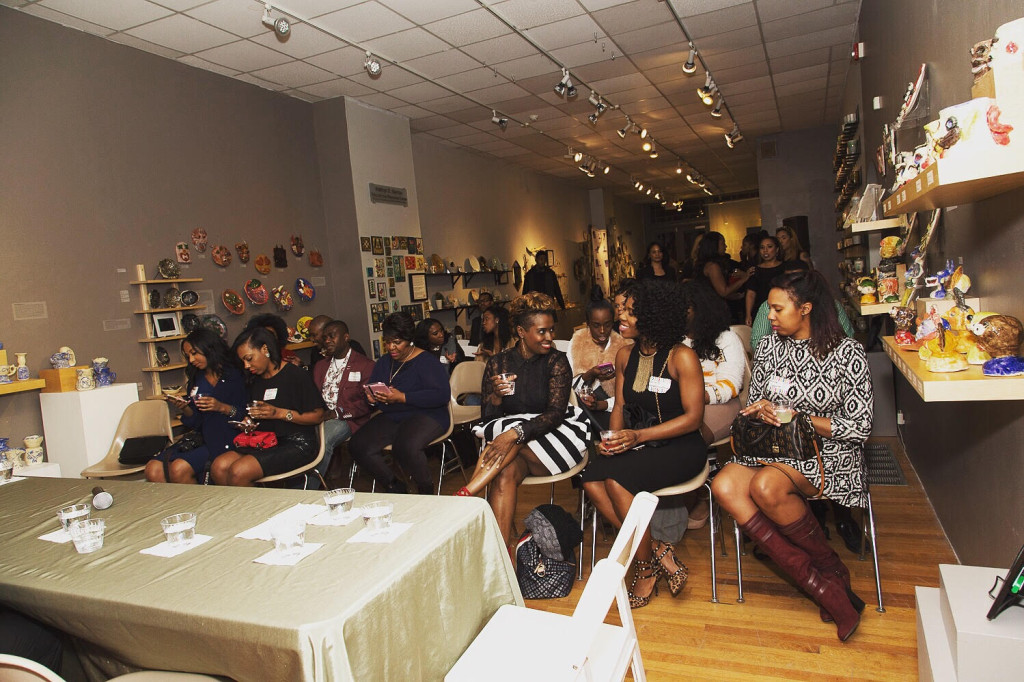 Philadelphia, P.A – January 9th, 2016. Moguls in Media Celebrity Night Out is a must attend conference that brings together journalists, entrepreneurs, stylists, photographers, and radio personalities. The purpose is to support women who are on the rise within the media industry. The night included music by DJ Lady FX. The conference included an inspiring discussion from a phenomenal group of panelists: Cappuchino host from Power 99fm, actress Amina Robinson, Shaleah L. Sutton, founder of Uniquely You Summit, celebrity stylist Devon Milan Graham and writer, author and mogul Ashley Coleman. The festivities was hosted by author, motivational speaker, journalist and entrepreneur Pauleanna Reid. Guests had the chance to have a Q&A session, meet the panelists and feast on hors d'oeurvres and dessert courtesy of celebrity chef Christine Hazel. This was a great night to network and support local and up and coming businesses.
"This was more than just great food and music, this was an opportunity to show women working and supporting each other," Pauleanna Reid.
About Moguls in Media
Moguls in Media was founded by Journalist Darcel Laurie. Laurie created this platform for women to have a place to network and support one another in their respected industries. Learning from her own experience, becoming a mogul can become stressful and being able to attend network events has made the path easier. By expanding your network, you are expanding your net worth.
About Pauleanna Reid
Pauleanna Reid is a multi-passionate entrepreneur on a mission to help young adults see beyond the limits of their circumstances and create a life they love. She is a Nationally Published Journalist, Motivational Speaker, Author of the novel Everything I Couldn't Tell My Mother and Co-Founder of New Girl On The Block Enterprises.
Media Contact:
Safia Bartholomew
Safia@PauleannaReid.com
www.pauleannareid.com