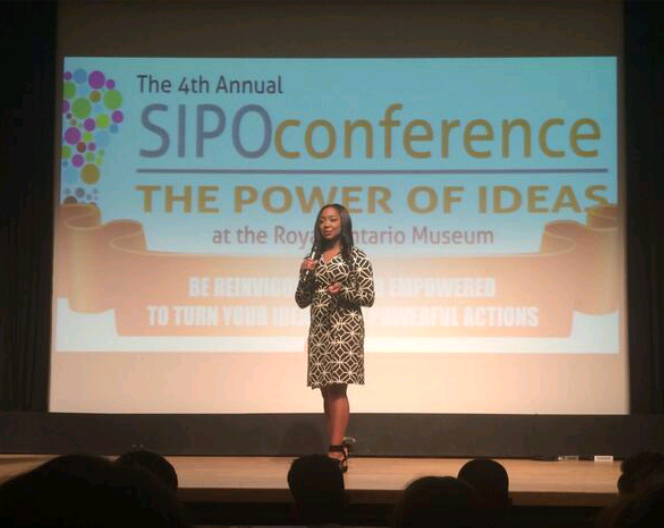 4th Annual SIPO Conference
Toronto, On-May 17th 2014-The 4th annual SIPO conference was held at the Royal Ontario Museum. The conference was based on the power of ideas – turning your ideas into reality. The speakers included author, entrepreneur, mentor and motivational speaker Pauleanna Reid, motivational speaker and producer Stuart Knight, co-host of television series Daily Planet Ziya Tong and hosted by musician Kate Todd. The conference was open to all young entrepreneurs, students, business owners or anyone looking to be motivated to turn their dreams and ideas into action.
"This is a wonderful experience, I'm hoping people leave here inspired by not just my story but the event as a whole, "says Pauleanna. "Your story is so moving and inspiring. Thank you for sharing!" a message of appreciation given by a conference attendee.
About SIPO conference
SIPO is a non-profit organization that aims to create a group of young professionals. SIPO has three strategies and that is to inspire through an annual conference. Create connections from networking events and skill development by having workshops.
About Pauleanna
Reid Pauleanna Reid is a multi-passionate entrepreneur on a mission to help young adults see beyond the limits of their circumstances and create a life they love. She is a Nationally Published Journalist, Motivational Speaker, Author of the novel Everything I Couldn't Tell My Mother and Co-Founder of New Girl On The Block Enterprises.
Media Contact:
Safia Bartholomew
Safia@PauleannaReid.com
www.pauleannareid.com