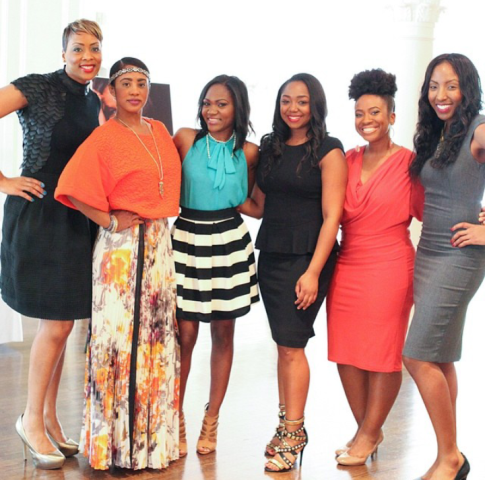 Women Brought Together to Share in Open Dialogue on the Image Painted of Women in Media
TORONTO, ON-May 5, 2014 – Four extraordinary women came together for the Conversation Her Way Conference that took place at the Whittemore House in Washington D.C. The panelists spoke on women in the media, the influence, the myths and the negative images. In addition to Reid, the other panelists included: Shaleah Lache-Sutton, founder and president of the Uniquely You Summit, Kimberley McLeod, a media strategist who is also the founder of Elixher, Nicole Marie Melton, founder of Melton Digital and editor-in-chief of Beauty Goes Digital.
"Any time I get to use my platform to instill positivity and connect with other women is a blessing" says Reid, "sharing the stage with these women was an amazing experience and personally inspiring to see women who look like me overcome image issues that society forces upon us".
About Conservation Her Way
Conversation Her Way was created by Sherry Williams, who wanted to bring women together and spark dialogue between strangers who share common aspects of their lives. The brand promotes and supports women's growth. Her Way brings value, quality, and momentum that create a bond through sisterhood.
About Pauleanna Reid
Pauleanna Reid is a multi-passionate entrepreneur on a mission to help young adults see beyond the limits of their circumstances and create a life they love. She is a Nationally Published Journalist, Motivational Speaker, Author of the novel Everything I Couldn't Tell My Mother and Co-Founder of New Girl On The Block Enterprises.
Media Contact:
Safia Bartholomew
Safia@PauleannaReid.com
www.pauleannareid.com