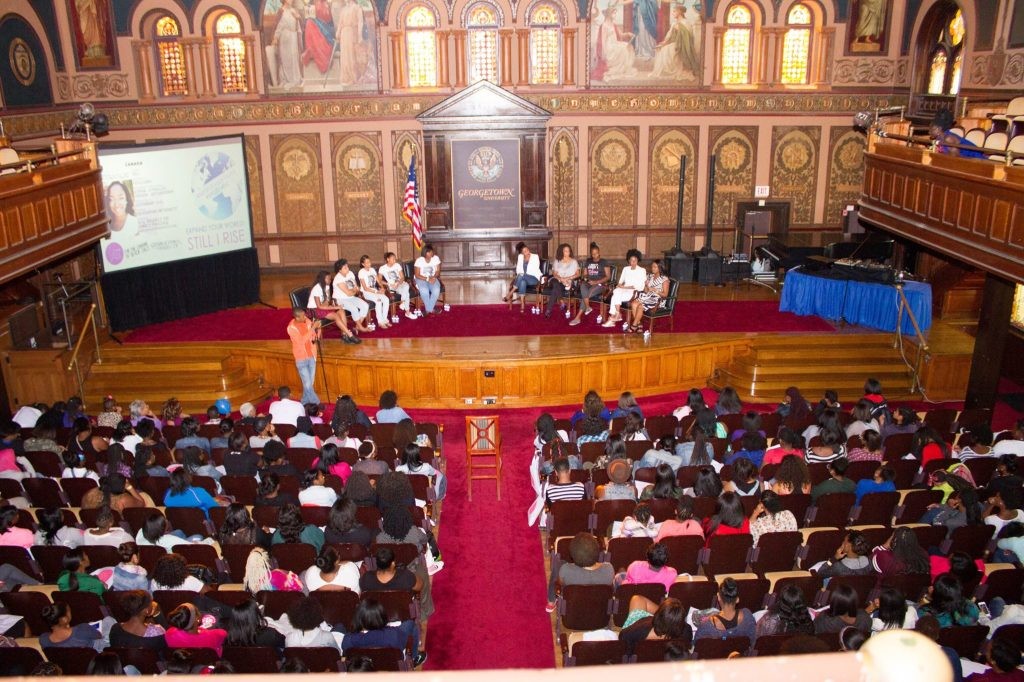 Washington D.C-September 13th-14th 2014- The 5th annual Uniquely You Summit took place at Georgetown University. The theme of the summit is "Expand Your World", the goal is to have the 500 black adolescent girl attendees be open-minded and experience new opportunities, possibilities, expand their imagination and spirit.
"I feel honored to have had this opportunity presented to me to speak on a panel about mental illness and self-care," states Pauleanna Reid then shares, "The most amazing part of my experience was meeting so many beautiful young girls who are ambitious and courageously pursuing their dreams".
About Uniquely You Summit
UYS was founded by Shaleah Lache-Sutton, mission is to progress social change for girls of color living in disadvantage communities across the United States.With the tools provided to the girls over the weekend they will build a powerful and confident sense of self. Girls from UYS will then be able to pass on their learning's within their community creating a better world.
About Pauleanna
Pauleanna Reid is a multi-passionate entrepreneur on a mission to help young adults see beyond the limits of their circumstances and create a life they love. She is a Nationally Published Journalist, Motivational Speaker, Author of the novel Everything I Couldn't Tell My Mother and Co-Founder of New Girl on the Block Enterprises.
Media Contact:
Safia Bartholomew
Safia@PauleannaReid.com
www.pauleannareid.com
Category: News
I am the co-founder of New Girl on the Block, a mentorship platform for millennial women who are dealing with major life and career transitions. In addition, my passion includes advocacy for anti-bullying and mental health in which I contribute my free time spreading awareness, providing expertise on media platforms and delivering keynote talks in schools nationwide. When I'm not working with young adults, I am growing my brand as a content strategist. I have successfully crafted a business in storytelling as a Journalist, Author and Ghostwriter.