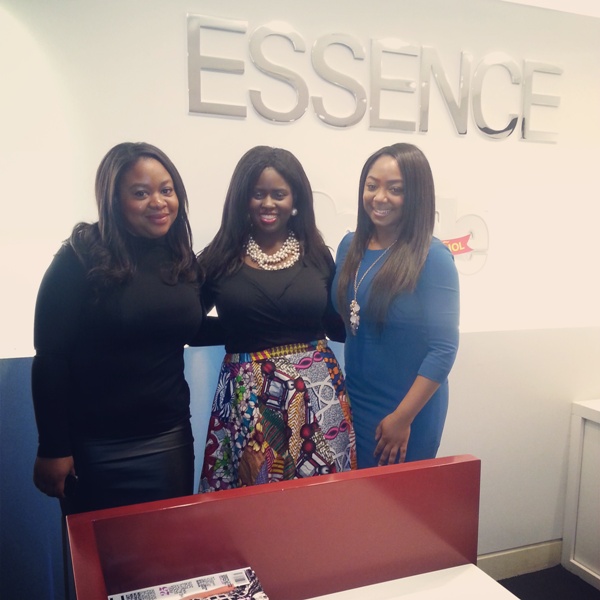 Pauleanna Reid in Essence Magazine
Toronto, On-January 2015-Essence Magazine released their January issue and featured entrepreneur, author, mentor and motivational speaker Pauleanna Reid. Reid shared stories of her hurdles and hardships and how a vision board motivated her to create a successful career and brighter future.
"Creating a mind map of my dreams enabled me to maximize my potential" shares Reid, "I was able to turn my thoughts around and manifest an abundant life and career over the next few years".
Within the feature titled "2015 is Mine: Jump-Start Your Best Year Yet with a Powerful Vision Board-And The Tools To Achieve It", Reid is pictured at her vision party where she influenced others to create their own colorful mind maps. It is through a vision board that Pauleanna accomplished her goals and one by one she created the life that she always dreamed of because she dared to ask for it through her vision board. She encourages its effectiveness as a tool to organize yourself and create a visual reminder to stay on top of your goals. Through her vision board, Pauleanna, has been able to be a keynote motivational speaker, featured in television interviews, an author and an entrepreneur influencing millennials across the globe.
About Essence Magazine
Essence magazine is a monthly magazine service that tells the stories of Black women within the realm of fashion, beauty and lifestyle. Essence stands by their slogan of "Fierce, Fun and Fabulous" while celebrating the diverse Black culture.
About Pauleanna Reid
Pauleanna Reid is a multi-passionate entrepreneur on a mission to help young adults see beyond the limits of their circumstances and create a life they love. She is a Nationally Published Journalist, Motivational Speaker, Author of the novel Everything I Couldn't Tell My Mother and Co-Founder of New Girl On The Block Enterprises.
Media Contact:
Safia Bartholomew
Safia@PauleannaReid.com
www.pauleannareid.com