After writing news reports for the National Post for several hours on Sunday, I was so happy to take a break from all the madness and head over to a fabulous event called
The Conversation Party
produced by Approach2link. The venue was super chic, clean and simple and everyone in attendance was filled with overflowing energy, love and laughter. But what I loved the most about this type of event was the discussion and interaction session. Each #Conversationparty event produced by Approach2Link is focused around love and relationship topics; a common problem area for many young adults. The main topic of the night was
"Just because I smiled at you, doesn't mean I want you."
which sparked a lot of heated opinions between both males and females, all of whom were married, single or dating. I met a lot of great contacts at the event and some old friends too! It was very nice to see so many strangers come together to socialize, network and have a meaningful discussion. There are many events that I've attended where the atmosphere seemed very stuck up and unwelcoming, but The #conversation party is the complete opposite. It was a great way to kick off my new journey towards a healthier work-life balance and to top it all off, I have never laughed so hard in my life. With so many different personalities in the room, you bet we had an amazing time! Shout out to the hosts CBC reporter Sheldon Neil and public speaker, Nicole Guthrie. They did a fantastic job!
To stay in the loop for future events visit Approach2Link

Here are some photos below.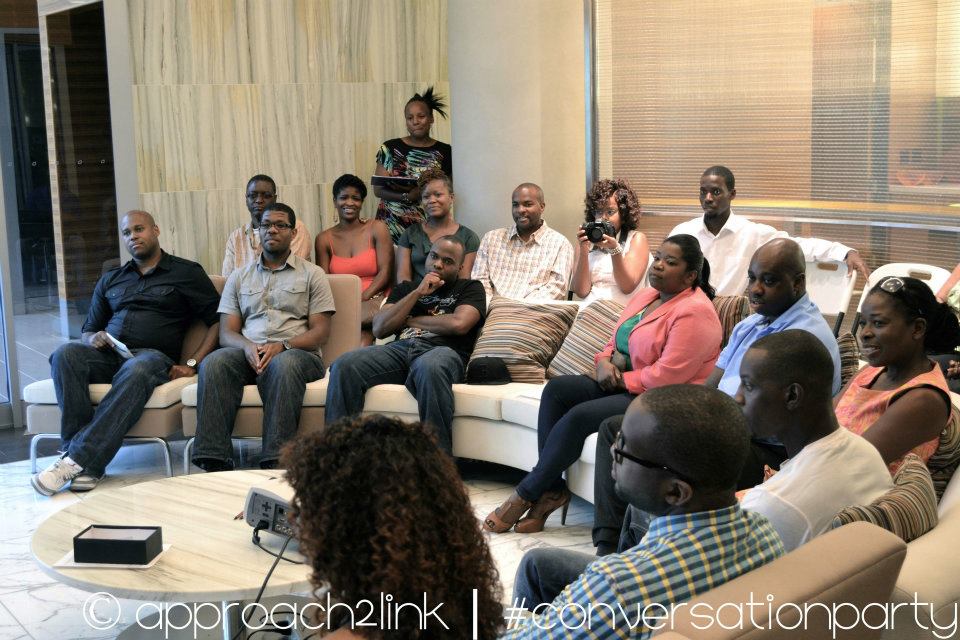 #conversationparty
The Conversation Party is where women and men come together to talk about relationship topics.
Like the approach2link page here www.facebook.com/approach2link or follow @approach2link twitter to stay informed of the next #conservationparty
Get email alerts by emailing approach2link@approach2link.com
Category: Arts, Beauty, Blog, Events, Lifestyle, Love and Relationships
Pauleanna Reid is a nationally published journalist, motivational speaker, celebrity fashion stylist and mentor. Through a whirlwind of inspirational lectures, round table discussions and media appearances, she positively influences, challenges and reconnects youth with their passions while providing the necessary tools to prioritize and execute.