In a perfect world, I'd love to travel more. I fully admit [and I'm almost embarrassed] to say that I don't have many stamps on my passport. I've conquered most of the United States, most recently Los Angeles [which is my absolute favorite destination thus far. I will be going back and forth for business purposes]. But I desire so much more than what I've already seen. At times, this wish seems as if it may never happen. My schedule is very unpredictable and I have so much on my plate, however, I do believe that if you want something badly enough, it's yours and since I have recently embarked on a journey of a healthy work-life balance, I am more determined than ever before!
I remember taking family vacations every year when I was a child and I still carry those memories with me. Whether it was the long weekends in Niagara Falls, sitting poolside at our vacation home in Orlando, FL with a fruity drink in my hand, playing board games all night as we roared with laughter in Maryland, or swimming in the white sandy beaches in Jamaica. It was all wonderful and I'd like to get that feeling back. Might I also add that I want to get that blissful feeling back without having anxiety about how much work needs to be done back home in Canada. No matter where I am, I always have work on my mind, so I don't know how I'll unplug from that realm the next time I'm away, but it needs to be done.
What makes a vacation even more exciting and fulfilling is spending time with loved ones. As we get older and busier, it gets more and more difficult to stay in touch as often as we'd like. But a quick fix to that problem is a getaway with some girlfriends. The hardest part of the equation is actually planning it. The thought alone actually gives me a headache. I've tried a few times and failed because everyone has an opinion and tasks never get completed. So I decided to turn to my favourite travelista's for advice.
To make the most out of your girlfriends getaway trip, read their tips below:
PLANNING
•Determine who's traveling, select a destination, and set a date. Inform the essential parties (boss and co-workers, spouse, family, babysitter) and organize yourself well in advance so that everyone is prepared for your departure.
•Share in the duties of planning by dividing up the responsibilities so that each girlfriend takes ownership of the logistics: airfare, hotel, rental car, restaurants and attractions
•Bring recent photos to visually update each other on your lives
EXPERIENCING
•Make sure every girlfriend gets to do something on the trip that she really wants to do
•Take advantage of hotel specials such as free breakfast buffet, weekend rates, and city attraction specials for groups
•Pack light! A weekend with the girlfriends will undoubtedly include some shopping and you will need space in your luggage to bring your new purchases home
REMEMBERING
•Create a photo book from your vacation experience that has funny quotes, inside jokes, and pictures that you captured
Pauleanna says: Stay tuned for next week's travel guide post for vacation hot spots. I've been doing my research and you are going to love the locations I have found!
Peace & Love,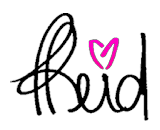 Category: Beauty, Blog, How To, Lifestyle, Mentorship, Networking, Self-Help
Pauleanna Reid is a nationally published journalist, motivational speaker, celebrity fashion stylist and mentor. Through a whirlwind of inspirational lectures, round table discussions and media appearances, she positively influences, challenges and reconnects youth with their passions while providing the necessary tools to prioritize and execute.