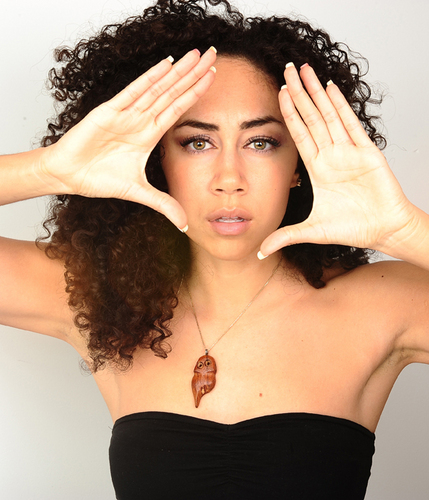 I love what I do! I get the opportunity to connect with amazing people from all backgrounds and industries. Today's "Girl On Top" interview is with Shannon T. Boodram. She is a journalist, photographer, television host and more. She wears so many hats and balances everything with ease. Oh! and if you haven't had the time to check out her blog www.shannonteresa.com – what are you waiting for! It is a compilation of thoughts and photo journals from life and career. Shannon has a great following and works from a platform where she inspires everyone around her. I'm so proud to share her story with you. Enjoy!
How old are you? 20s/30s/40s?
Troublesome 20s
What is your zodiac sign?
I never publicize my birthday on social networks or in interviews. This may sound odd but I don't generally share this information because there is something about complete strangers having all these preconceived ideas about you, that I don't like. Oh she's a Gemini so we all know she gets moody! Oh she's a Leo so she must be an attention whore! I'd rather you got to know me first and then decide fairly if I am or am not what my birthday says.
Where were you born? Raised? Live now?
Oh man this is pretty boring: born in Toronto, raised in Toronto suburb of Pickering and I now live in Toronto. I have lived in Baltimore and LA though if that helps to spice up my response but truth be told I love where I am from and I would be proud to live out my days in this city.
Single or Taken?
I'm a single person's single. I've been single for over half a decade! The people I want to be serious about aren't looking to be serious and the people who are serious about me, I don't have strong feelings for. I'm just waiting for Cupid to stop playing practical jokes on me and until then I am absolutely content standing in the grocery line alone.
First job ever?
Pizza Pizza! I was 15 and paid under the counter, cash-only! We got unlimited pizza and drinks at that job, oh how I packed on the pounds after a month of Hawaiin Pizza and Oh Henry! Milkshakes.
First real job?
In my last year of College I was hired as the host of Rogers TV Toronto's High School Rush. It was such an incredible experience, Rogers is a grassroots station and not to sound like a cornball but all of the full-time staff are basically professional gardeners and nurturers. I LOVE Rogers TV, I stayed at that position up until last year when I had to leave for LA to promote my book (plus the students started calling me ma'am so I figured it was time to pass the torch).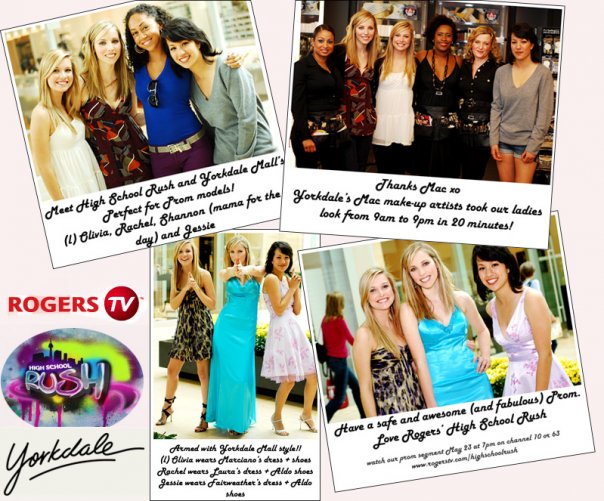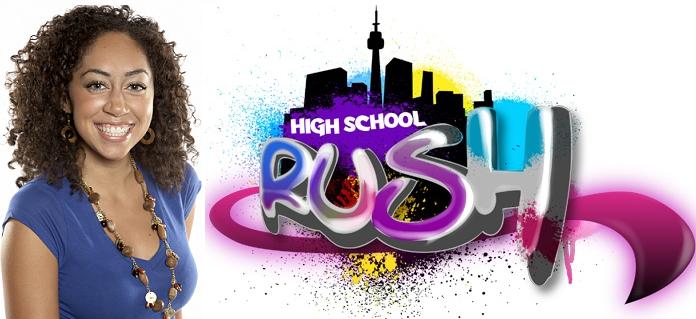 Your 5 must haves of the moment?
My laptop, my camera (Nikon D700), my 85 mm f 1.4 lens, my iPod Touch (stalked with plenty of audio books) and my video camera.
What are you currently listening to?
I rarely listen to music. Though I love it in social settings, when I'm on my own I don't usually play it unless I'm working out. So right now I am listening to The Hunchback of Notre Dame on audio book but when I do workout I've been listening to Andrea Lewis album 54321?.
So what do you do?
I am a 360 journalist and storyteller: I write, I do photography and I am a TV/ video personality.
Take us along the path (personal & professional) that took you where you are today.
I was 18, on a track and field scholarship at Coppin State University in Baltimore, warming up for a 400 m race. One of my teammates whom had finished her events for the day sauntered over and began to gossip about one of our coaches. I rolled my eyes and continued stretching without acknowledging her. Damn why are you such a bitch before you run? she asked walking away. Because I hate it, I said aloud for the first time. That summer I returned to my parents home in Pickering and decided that I better start putting my time and effort towards something that I actually loved doing. Within a months time, I gave up my scholarship and enrolled in Centennial Colleges journalism program because that was the only writing program accepting last-minute applicants.Having spent so much time pursuing the Olympic dream I felt truly behind on my first day of College so right off the bat I decided to couple my education with cooperative hands-on volunteering. I took on a volunteer position as a sports writer for my local newspaper and as a volunteer sports broadcaster for my local TV station.
In the second half of my first year, I also began working on a book called LAID, a peer education, raw approach to sexual education. I was so passionate and obsessed with the concept of LAID, that I actually ended up failing a couple courses in College in my second and third year. By year four  yup it took me four years to do a three year program – I kind of lost hope in LAID and began to focus on other areas of journalism like magazine writing, photography and TV hosting (luckily my literary agent Arnold Gosewich, did not give up on my book). I landed a position as the host of Rogers TVs High School Rush Toronto and wrote for several magazines interviewing artists like Drake, Keri Hilson, Robin Thicke, Beenie Man and Ciara. In my final semester of school I interned at MTV Canada and Evans and Yvonne Photography studios. When I graduated College in April 2008, Rogers TV offered me a more permenent hosting contract and Centennial College offered me a job in the communications department. I was working almost 50 hours a week between the two, which I didn't mind because I loved both of my jobs.
In September of 2008 something totally unexpected happened: Arnold called me to tell me that Seal Press was very, very close to offering a deal for LAID. I didn't know what to think so much time had passed and I had moved on as a professional. How was I going to tell my bosses at work that I may need time off because my sex book was coming out? I made a decision very quickly that if I was going to have the opportunity to have LAID in stores than I was going to put all of my effort towards getting people to buy it!My book was due out October 2009, in June of that year I won an award as Canada's best Rogers TV on-air personality. After accepting the award I told me producer about my book and the time I would need, I also left my job at Centennial.When October hit, I ran with it! I got press coverage in the Toronto Star, Macleans Magazine, The Toronto Sun, Metro and Desi Magazine. I also appeared on CBC, CH CH News, TVO and CP24.
Shortly thereafter I started to do sexual education talks at schools like Humber, U of T and Seneca. I would like to tell you I accomplished these things through great management but it was all through boring, repetitive, shameless harassing of the right contacts! By November my books had sold out completely in Ontario but had hardly made a dent in the American market. I decided to go to LA in January and hire a publicist since my publishing company had not proven to be great at marketing and I would not know where to begin on foreign turf. Isabella Michon was a great fit fore me who landed me appearances on CNN Radio, Fox News, KTLA the #1 morning show and The Gregory Mantell show. I also got to speak at UCLA, Santa Monica College and University of Northridge.When I returned home in summer I began to write my second book, work on my blog, do photography professionally and host shows whenever I am invited to. That's pretty much where I am today, en route to a second book plus working on developing a web series with my partner Andrea Lewis.
What's the toughest thing you've been faced with thus far?
Failure. I know a lot of people can say that but failure is a regular part of my life, people tell me NO on something important to me at least once a week. Did I get that TV position, do they want to sponsor my project, will this school host my presentation, did this person write me back? Uh, no. I feel like I get doors slammed in my face on a regular basis, well not slammed, more like slowly but firmly closed. I've had to learn how to dust myself off, re-polish my proposal and then knock again while faking like I have the same confidence that I did on the first try.
What did your parents want you to be?
My parents wanted me to be whatever I was interested in at the time! Last summer I was riding my bike around and I ended up at Ryerson University where I nearly ran over a group of students who were walking while reading some chemistry text book, I thought wow, in a couple years they will graduate and jobs will be waiting for them. That must be such a nice feeling. I went home and called my dad to ask, now that you see what a struggle being a journalist and someone in the arts has been for me, do you wish you pushed me to become an engineer or nurse? my dad said, I'd rather hear you complain about the struggle to do what you love than listen to you talk about how much you hate what you're doing.
What's the best piece of advice you were ever given?
Finding Nemo: Just keep swimming. Just keep swimming.
What advice do you have for women who want to follow in your footsteps?
In the past it was: it's not what you know, it's who you know. Nowadays: it's not what you know, it's who knows you! If you do not have a blog, twitter, etc then you are missing a huge part of this industry. The greatest thing about blogs is that people genuinely feel like they know you and like they're your friend without you even knowing their name. Since writing and photography is all about waiting for the next opportunity, the more people who can bring them to you, the better!
Is it possible for a woman to successfully balance both love and career? Why or why not?
Rachel Simmons who is one of my inspirations, told me that in order to have a fulfilled life you need to achieve success in one of your passions. She then said that she felt successful as a working woman but in order to attain that, she had to fall short in other areas of her life. I feel like it's hard to do one without falling short of the other.
What's next for you?
I am working on two books right now, a non-fiction anthology (if you're a female hit me up for details to see if you can be apart of it) and a fiction book about an accidental heroine.
Where do you see yourself in 5 years… 10 years?
Doing what I do now but on a greater scale. I'd like to have my own TV show and during the off season I retreat to my second home where I write and run my own portraiture studio. It has been my dream life for over 5 years so I am not certain if it will take me 5 or 10 more years to attain it.
And lastly, in your opinion, What do Women Want??
Women want to be in an environment and around people that help bring the best out of them. We want the job that utilizes our best talents, a mate that challenges yet cherishes us, family that nurtures us and friends that know how to show us a good time.