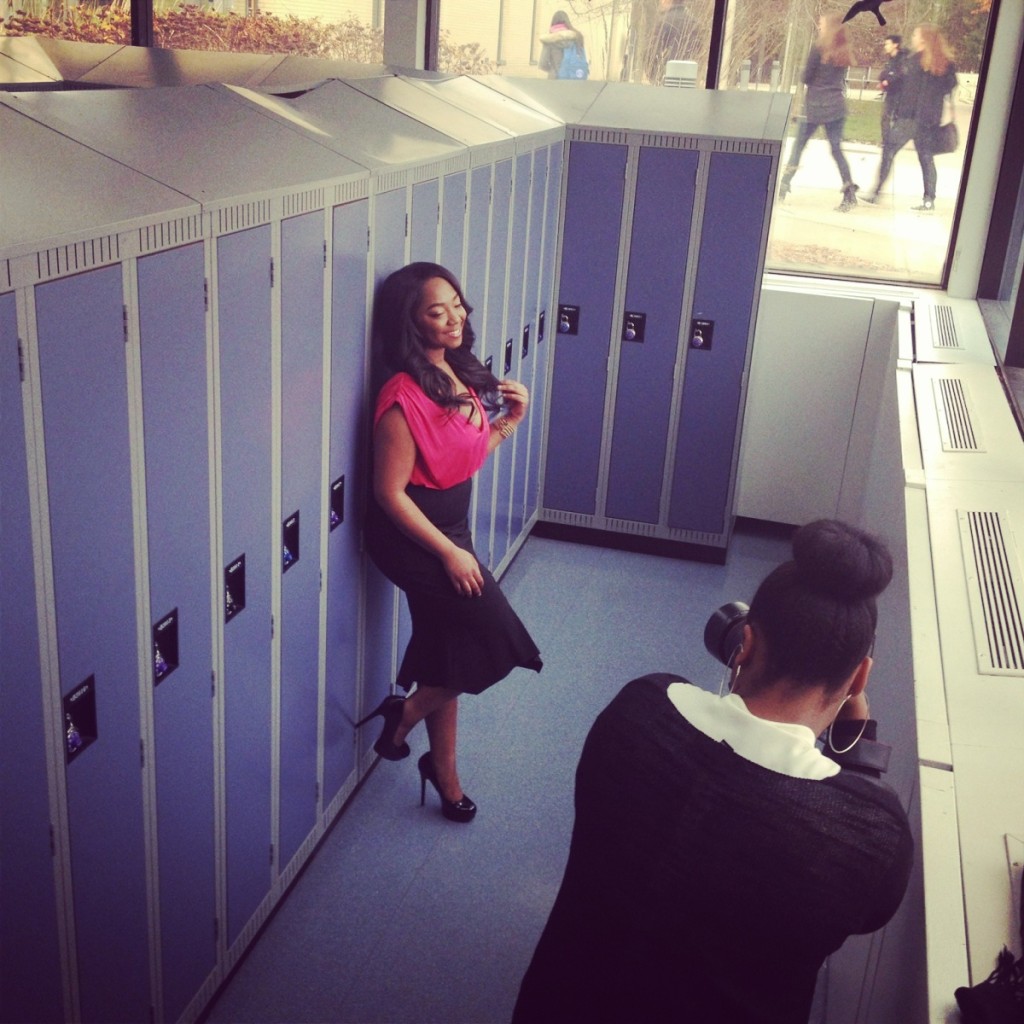 For those of you who don't know, back in June 2012 I was rushed to the emergency room because I was having sharp shooting pains through my heart. The discomfort actually began the day before, but I chose to ignore it [dumbest decision I've ever made]. The pain hurt so bad that at a certain point I had no choice but to desperately crawl across my front lawn and call out to a neighbor who was out on his porch. My body was breaking down and I was losing my breath. I checked in feeling completely helpless. I could barely mouth words, I couldn't even inhale or exhale a breath without my heart feeling as if it was going to jump out of my chest and walk away. After many series of tests, the doctor concluded that I had an infection and she noticed that my heart was stressed which also means that it was working overtime. It was a very scary time in my life and I hope to never ever go through that experience again. This was a huge wake up call for me and I have been trying to take more 'me' time since.
With that said, it also put some other things in perspective. I mean, what if the conclusion were worse? What if I had died? I sure as hell felt like it at that moment. So many things went through my head as the doctor stuck needles in my veins. So I came up with a list. My bucket list of all the things I'd love to explore and experience before I make my exit. I've done a lot in my 20-something years, but there are just a few more items you don't know about. I started this list back in 2012, but it's time for another check-in. Let's see how many things have been accomplished.
Can you help me cross something off? Let's connect.
Tweet, Facebook or Instagram me – maybe I can help you take some big leaps too!
THE BUCKET LIST
1. Go back to school
2. Ride a roller coaster
3. Retire my parents
4. Help my little sister achieve her journalism degree with honors
5. Learn how to surf
6. Learn how to speak French fluently [currently studying]
7. CN Tower Edge Walk
8. Become a Best-Selling Author [Then turn my novel into a film]
9. Jet Ski
10. Purchase an investment property
11. Meet Oprah
12. Dance in the rain
13. Star in a commercial
14. Get married
15. Experience motherhood
16. Pay for a meal for the person behind me in a drive-thru
17. Ride a camel through the desert in Dubai
18. Swim with sharks
19. Go camping [not glamping ladies, like actual camping]
20. Shave my head
21. Learn how to play an instrument
22. Share a kiss in Paris
23. Make a meaningful speech at a Tedx Conference
24. Volunteer at a retirement home/homeless shelter
25. Spend a day in silence
26. Jump off a waterfall
27. Fall in love
28. Hold God's hand a little tighter [everyday]
29. Make my mother proud
30. Find balance