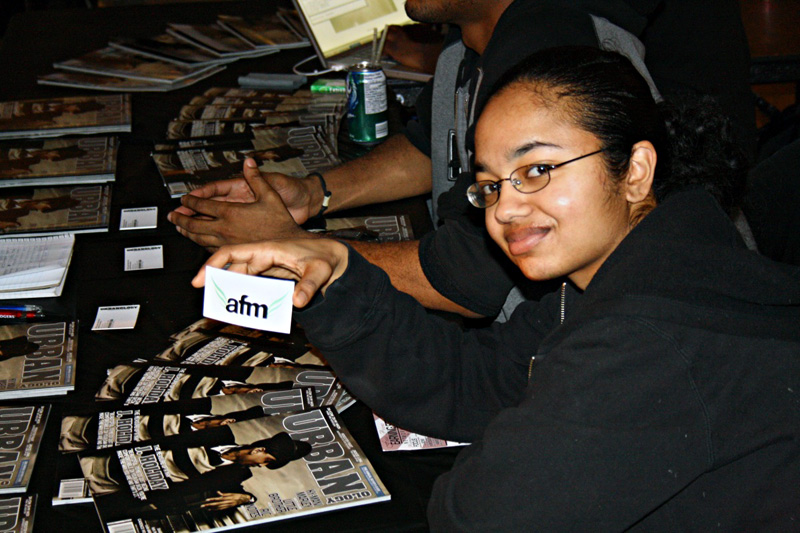 Today's Girl On Top interview is with the editor-in-chief and co-founder of Urbanology magazine, Priya Ramanujam. I've wanted to meet Priya for many years. I've admired her work from afar for so long that when the opportunity came up to interview her for our feature, I hopped on it like ASAP (lol). It was a pleasure to sit down with another writer and get inside her thoughts to find out what truly inspires her. Priya plays an integral role within her community and as you dive into her story, you will see the beauty she has inside and out.
20s/30s/40s?
27
What is your zodiac sign?
Virgo
What is your educational background?
I graduated from Humber College, the 3 year Journalism program which is print and broadcasting
Where were you born? Raised? Live now?
The Malvern community in Scarborough.
Single or Taken?
Taken.
First job ever?
My first job ever was when I would accompany my mother to her workplace. She worked at a bank doing clerical work.
First real job?
My first real job was when I was going into my last year of college. I had a paid internship with the Toronto Star, in the radio room. I did the monitoring of the crime reporting.
Your 5 must haves of the moment?
My Ipod, I cant go anywhere without music
My Blackberry
A comfortable pair or jogging pants
My glasses because I can't see without them! lol
Vaseline
What are you currently listening to?
Nas and Damion Marley Distant Relatives, J. Cole, and Black Milk
So what do you do?
For the last 6 years I've been running my own magazine. I am the editor-in-chief and co-founder and co-publisher of Urbanology Magazine. Editor-in-chief means to oversee the whole publication, online and print in terms of editorial content. Deciding what we cover, assigning interviews to writers, editing articles and following through. On the business end of it, I do everything from selling advertisements and subscriptions to managing the database and completing administrative tasks. We have people who work on those things, but since it's a company that I co-founded I still have my hand in everything.
I also run a youth journalism program called, Say Word. It operates out of Scarborough. Basically, it was funded by the Youth Challenge Fund to help instil journalism into the youth living in the 7 priority neighborhoods of Scarborough. One of them being Malvern, in which where I am from. I teach them things that I learned myself, from magazine to radio, etc. The program is to give them a voice and helps them take the first step.
I'm also very active in my own community. Right now I am working on the steering committee for an initiative called The Spot, which will build from the ground up. It will be a youth space inside of Malvern. It will have a meeting space, recording studio, etc. for all types of youth in the community. I am helping put it all together.
Take us along the path (personal & professional) that took you where you are today.
When I was younger I knew I wanted to be a writer but I didn't know where it would take me. I didn't know what it meant but all I knew is that I wanted to write. The funny story, I applied to only one school for journalism and the rest were for business majors. I got accepted to the other schools and rejected from Humber for journalism-Then one day I got a notice in the mail stating that I had been now accepted into Humber, it was weird. But I just took it as a sign and I took the opportunity.
The start to my magazine was rocky. When I got accepted into Humber, I was getting really low grades on my assignments because I didn't understand it. So I made it my mission to be successful. I went in with a motive in mind. I wanted to bring a positive voice to the media for people who are not dominant. I noticed that in the media, they cover alot of people a certain way. I'm talking about different races and economic backgrounds. I worked extra hard to do well and by the time I graduated I was the editor-in-chief of a college publication which actually won an award in the United States. That was a turning point for me. That's when I started to talk with my co-founder about starting a magazine, trying to put a Canadian hip hop voice on the newsstand.
It started in my mom's basement. It had very humble beginnings. We've come a long way, it is now distributed nationally and in the United States. We print 25,000 copies and we have a strong online presence and receive up to 1 million views a month. We're an outlet for writers, photographers, etc to get their work out there. .. like a stepping stone. But also a place where people can get great journalism about urban culture. You can get it from Mcleans or Toronto Life, but why isn't there something like that for us?
What's the best piece of advice you were ever given?
There's always going to be stressful moments. A moment where you feel that you can't take it anymore. Someone once told me that ultimately, nothing matters. What he was trying to say is, when things seem like your world is crashing, a year from now you will look back and laugh. So don't be willing to give up everything over one bad day. The next day will be better. It will all pass.
What advice do you have for women who want to follow in your footsteps?
I can't tell you how many people told me that journalism or the magazine wouldn't work for me. I even remember a bus driver telling me that people who look like me are not journalists and that I should be taking something else. No matter what you try to pursue there will always be people who doubt you. You just have to remember that it feels that much better to prove them wrong. So just do it. Keep on pushing.
Is it possible for a woman to successfully balance both love and career? Why or why not?
Lol, I'm still working on it. I'm sure it's possible. I know that there are alot of stigmas about successful business women and not being able to have a successful love life. But I think if there's a level of understanding between the two people involved, it can happen.
What's next for you?
Travel. I had my first opportunity to go to Cuba two years ago and the most fascinating part of the whole trip wasn't the resort, it was all the exploring I got to do around the country. The journalist in me loves to explore different places and educate myself about other cultures and other ways of life. At some point I'd love to return back to school as well.
Where do you see yourself in 5 years… 10 years?
Definitely at the head of a company that is constantly growing. I'd love to see Urbanology grow. I would like it to be the Rogers of urban media. I also want to continue to work with the youth. I don't think enough people do it. I don't think enough people are role models in their everyday lives.
And lastly, in your opinion, What do Women Want??
I can't tell you want women want but I can tell you what I want. Respect. I think that it's a big thing for me personally and alot of other women. I think it's something that we are still trying to earn and I don't think that we should have to. There's alot that women bring to this world and we deserve fair respect.