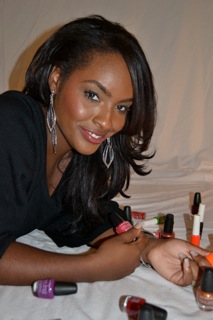 I met Tiffany earlier this year through our mutual friend Sher. Since our initial encounter, I have always admired her steadfast work ethic and her ability to dream big. Like myself, she is a businesswoman and what I love about her the most is her ability to juggle both love and career with such poise and confidence. She is a wonderful mother, a caring friend and a positive influence in the community and to those close to her. On March 10th, Tiffany will be hosting a launch party for her Nail Salon, Kandi Apple, in celebration of its success and to show appreciation to her beloved clients. I will definately be in attendance, so don't be afraid to say hello!  Here is Tiffany's story…
How old are you? 20s/30s/40s?
20's
What is your zodiac sign?
Aquarius
What is your educational background?
I studied Marketing and Sales at Sheridan College
I received my nail technician certification at Advanced Medical Aesthetics and Wellness Inc.
Where were you born? Raised? Live now?
I was born in Brampton, and raised in Brampton and Orangeville where my grandparents owned a ranch. I now reside in Brampton with my husband and our two children.
Single or Taken?
Taken- happily taken
First job ever?
Famous Players…I use to announce when the movie was going to start and I worked at the pretzel station
First "real" job?
TNT Logistics: I dispatched and it was my first salary job
Your 5 "must haves" of the moment?
MY IPHONE
My Family
MAC STUDIO FIX foundation
Shellac nail polish
Exhibit A Blush from Nars Cosmetics
What are you currently listening to?
DRAKE –TAKE CARE, TLC- CRAZY SEXY COOL
So what do you do?
I am a certified Nail technician and the proud owner of Kandi Apple Nails. I do nails: manicures, pedicures, gel and acrylic nail enhancements, shellac, nail art etc. I also do lash extensions and I am in the process of learning how to do eyebrow waxing and threading.
Take us along the path (personal & professional) that took you where you are today.
I married my soul mate on April 10, 2010; we bought our first house together and had our son all within the same year. All of those experiences lead me to feel like I could accomplish anything. I have big dreams for my family and I want those dreams to become reality. Having my son, really motivated me to create a legacy for him and my future children. While I was on maternity leave, I decided I was not going to return to my job because I wanted to be my own boss. I wasn't sure what avenue I wanted to take, at first I was considering going into finance, and I was actually in the process of studying to get my license to become a financial advisor with Primerica.During this time my good friend, Sheree Morris, was going through her own crossroads of life as well, she was studying business (but her heart wasn't in it), and working as a freelance make up artist. Her son was only a few months older than mine. She would come over, our boys would play together and she and I would go for walks and brainstorm as we pushed the kids in the stroller or took them to the park. Sheree is my personal make up artist. She is a beauty guru and discussed opening her own studio of some sort, some kind of creative space once she completed her degree in business management. I loved the idea and told her I would help out with marketing but I wasn't fully on board.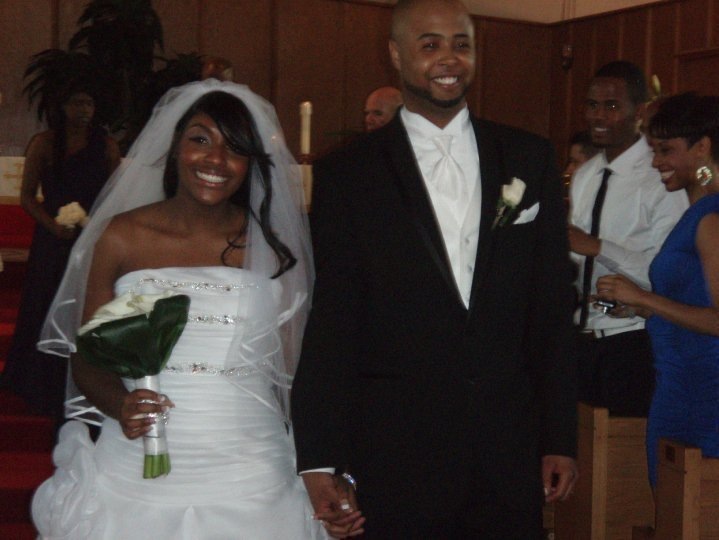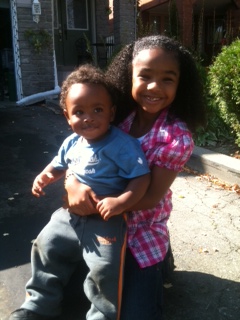 Time went on, and I became less and less passionate about finance. I knew I was capable of so much more. Sheree and I continued our conversations, along with another good friend of ours who is pursing a career in fitness and personal training, we decided that one day we would open a "one stop beauty and wellness shop" for women. I confessed that it had long been my dream to own my own nail salon. I had never really mentioned it to anyone, but at age 17 I had turned the spare bedroom in my parents house into a nail salon. I've always wanted to do nails and own a salon, but my mom had shot the idea down back then, she said there was no money in the nail industry. It just didn't seem realistic, however I truly believe there is power in the spoken word. Once I brought it up, I could not stop thinking about it, I would lie awake at night and just get so excited thinking about it, but of course there was a lot of fear of the uncertainty ahead, but I decided I had to do it. One morning, I called Sheree and told her I was going to do it, I was going to open a nail salon. We immediately went to work planning and plotting. And Kandi Apple Nails opened on November 8, 2011.
What's the toughest thing you've been faced with thus far?
When I started the process of opening my own business. It was tough because there was so much I had to learn in such a short span of time. I had to prove I was the expert; I still have to prove that. I have to constantly be on top of my game. I designed the layout of my salon with an architect; that was a huge process. Dealing with contractors was super hard. People will try to take advantage. Especially as a woman, when you deal with men they treat you like you are not on their level. I've had my ideas shot down before I could fully get the words out of my mouth. I had to fight and develop thick skin. I don't even want to get into all that drama, but women need to know, I was sending emails and phone calls, going back and forth, fighting and standing my ground. They wanted to keep me out of the loop, but it's my salon and my vision so I had to fight.
Then on top of all that mess, I had to go through the process of interviewing and hiring staff, sourcing wholesalers and suppliers ordering products, dealing with the legalities of opening a business, managing money and budgeting, etc. Everything was coming at me all at once and from so many different angles. And of course, I am a newlywed and a mother of a child who had only turned one a few months before my salon opened. Did I mention that I also moved into a new home during this whole process? Needless to say I have learned how to thrive in chaos. What doesn't kill you only makes you stronger.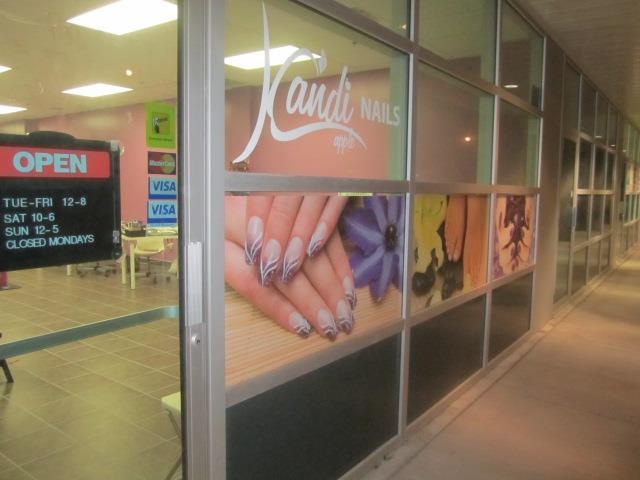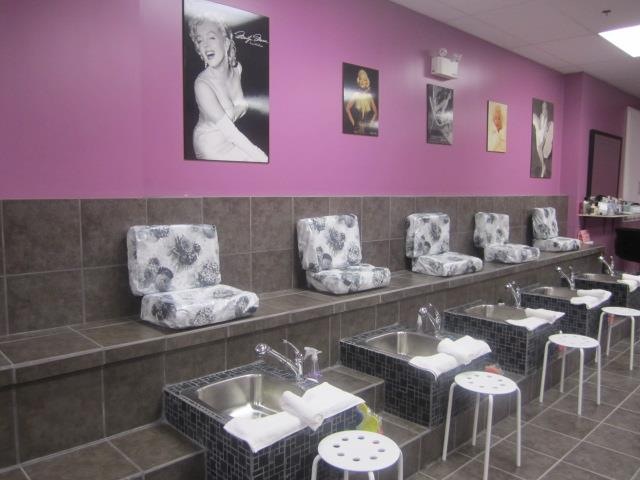 What did your parents want you to be?
My parents didn't really push or pressure me, they encouraged me to finish high school, go to college and get a good job. My mother is the director of a nursing home, she wanted me to become a nurse but she wasn't devastated when I didn't pursue nursing. She did strongly advise me not to open a beauty shop when I was younger. Of course I did it anyway, and now that it's open, she been there for me everyday. She leaves her full-time job and spends the rest of the day at the shop until we close. She is always sending me pictures of nail art, or business articles.
What's the best piece of advice you were ever given?
I have received a lot of really good advice from a lot of great people since beginning this journey. I have a lot of supporters and people who believe in me and encourage me. The best advice I received is from one of my aunts who lives in Paris, France. She owns her own jewellery boutique and sent me a few pieces to carry in my salon. She told me to keep fighting for what I want and once I overcome all the hurdles, success will be waiting for me.
What advice do you have for women who want to follow in your footsteps?
Just do it. If you want to do something do it. People thought I was crazy, and I know there were some people out there who wanted me to fail, but I couldn't let that phase me. I had to believe in myself and stay true to my vision. I also knew what my city was missing, and I wanted to be the one to make it happen. I would advise women to write out a list of everything they want to achieve, and then work towards achieving their goals. No body said it would be easy, but by doing it, going out and trying, making mistakes and learning lessons that's the only way to make your dreams realities.
Is it possible for a woman to successfully balance both love and career? Why or why not?
It's a work in progress for me. I'm so used to being the one woman who does everything and never wants to ask for help. I love being in control of everything at home, and at first it was hard for me to let go and let my husband take on some of the responsibilities, especially when it came to taking care of our son. Once I opened my salon, however, I realized how overwhelming being a new business owner is.
Kandi Apple Nails is in its infancy stages and requires so much out of me. Yet I am also a wife, I can't neglect my husband, he is also my best friend and biggest supporter. Every night as I go over my list of things that need to get done the next day, I try to schedule my day so that I can have quality time with him. Of course sometimes our schedules conflict, or things don't go as planned. But I make sure he knows how important he is to me. It hasn't always been easy, but so far we are making it work and that's why I believe that it is possible to balance both. Anything is possible if you want it to be.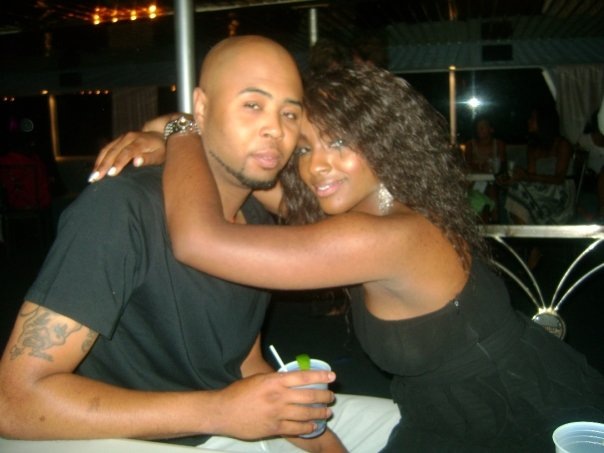 What's next for you?
I am currently working on a few projects. Aside from owning my business, hiring and managing my staff, and building my clientele at the salon, I am developing my own line of nail polish that will be sold exclusively at my salon. I am a perfectionist and I don't want to put anything on the market unless it is the best of the best.
I will also be launching my own talk show via YouTube. The show will be filmed in the salon and I will be interviewing women who are doing extraordinary things in their communities, and women who have interesting stories to share. I am also planning on opening Kandi Apple Express, a beauty bar that offers express services such as quick manicures, eye brow shaping and waxing, lash extensions, make up services and of course nail art.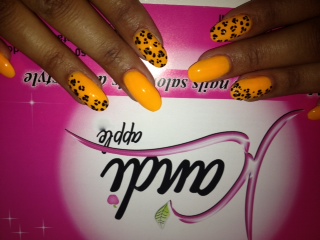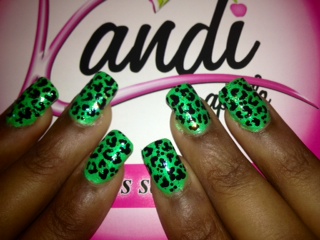 Where do you see yourself in 5 years… 10 years?
In the next 5 years I see myself having a few successful Express Beauty Bars across Toronto/GTA. I would love to create franchise opportunities for businesswomen to own their Kandi Apple Nails. I want to educate women on how to be their own boss and how to make their small businesses work.
10 years from now, I want to have an extremely diverse portfolio of investments and businesses that I own, including a restaurant that I plan on opening with my husband. When we first started dating, we started cooking together and have developed a really special bond. My husband is an amazing cook, but I am definitely the head chef. We want to open a restaurant with an ultra swanky dinning area with a stage and live band. I want to create a venue that merges great food with amazing performances from local artists and talent.
And lastly, in your opinion, What do Women Want??
In my opinion, women want to run the world, yet look and feel fabulous doing it. We want to be in charge. We run our households, even if our husbands might try to act like they do. I meet so many inspirational women every single day, women who are living their lives with purpose, who are striving to make great changes in their communities and the world and who are taking in the reigns and working for themselves. Women are building corporations and organizations; we are networking with each other and hosting events to empower one another. Women want to create a better world for our children, especially the younger generation of girls coming up.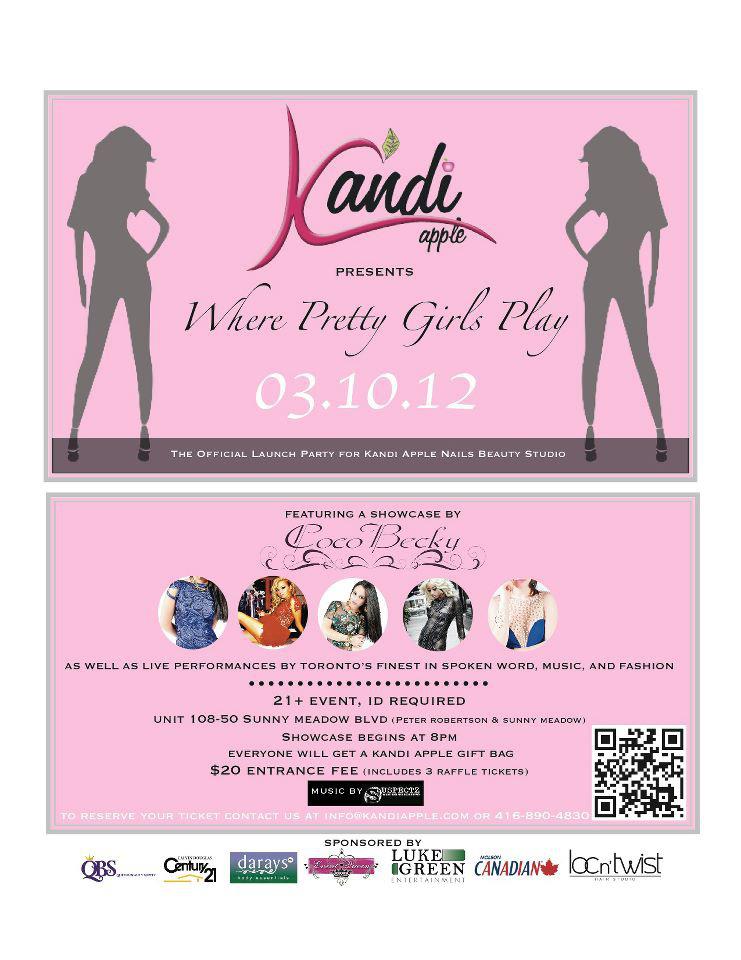 Category: Beauty, Blog, Girl on Top, How To, Mentorship, Networking, Self-Help
Pauleanna Reid is a nationally published journalist, motivational speaker, celebrity fashion stylist and mentor. Through a whirlwind of inspirational lectures, round table discussions and media appearances, she positively influences, challenges and reconnects youth with their passions while providing the necessary tools to prioritize and execute.