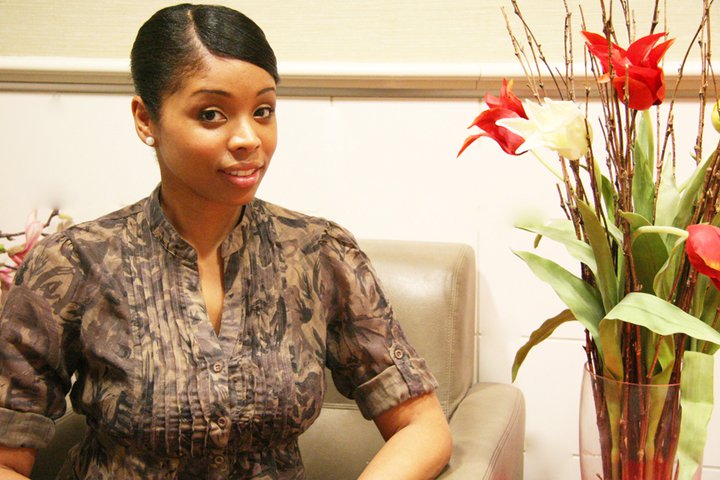 I met Karen Mckenzie for the first time on the weekend at the "RISE Above" young women's conference held at Centennial College. I was asked to be a Career Fair Role Model alongside other female professionals and showcase my �success in my career path(s) to many girls and women who were in attendance. From the moment I walked through the doors, Karen welcomed me with open arms and her radiant smile coupled with astounding positive energy was extremely comforting and warm. I knew from the moment I saw her that she was someone special. We had a brief chat and it was at that time, I was convinced that she should be featured on the website so that I can share her story with all of you! Her vision to empower young women and girls is extraordinary and I am very happy that I had the chance to play an important role in the event this year. Not only is she the founder of "RISE Above", but she is an amazing mother to a precious little girl and a role model within the community. It is with great pleasure that I share her story with you….
How old are you? 20s/30s/40s?
26
What is your zodiac sign?
I am a proud cancer! My birthday is July 22nd
What is your educational background?
I graduated with honours from the Gerontology program at George Brown College and I am about to graduate from the social work program at Ryerson University. I have been the recipient of a few scholarship awards including the Toby Isaacs award, The Jack Brown Life Institute award and the Jacqueline and Howard Edelson award. I've recently been accepted into the masters of social work program at the University of Toronto.
Where were you born? Raised? Live now?
I was born and raised in Toronto. Spent the majority of my life in the Jane and Finch area so I have a special love for the area but I currently reside in Scarborough.
Single or Taken?
I am currently involved.
First job ever?
My very first job was as a background actress for a Disney series called The Famous Jett Jackson. I was only 13 years old and very proud to be making my own money and I had a huge crush on the star of the show Lee Thompson Young.
First real job?
My first real job was at Canada's wonderland in the children's section serving ice cream. Unfortunately I could only handle 3 weekends of it!
Your 5 must haves of the moment?
Only need 3!
a. Lip gloss
b. Apricot body spray from Bath and Body Works
c. Blush
How would you describe your personal style?
I have my moments when I want to be a girly girl but most of the time I like being stylish but comfortable. I love wearing flats but I can rock a sexy pair of heels too. I just love looking and feeling natural. I hate feeling �made up�.
What is your favourite book?
My favourite book is The 5 people you meet in heaven by Mitch Albom??? I am currently reading a book by Pastor Bruce Smith, ex NFL football player, called Our Father: Father to the Fatherless. It is very interesting so far and might turn out to be one of my faves.
What are you currently listening to?
To be honest I really only listen to old school r&b and slow jams. Anyone who knows me knows that's all I listen to. They just don't make music like that any more. But if I am listening to anything current, more often than not, it will be Drake. I love me some Drizzy!
So what do you do?
I am a mother of a beautiful 3 year old girl named Mikayla so my hands are definitely full with her. I also go to school full time, work part time at a nursing home and also working towards empowering young women through an annual conference that I founded called RISE Above.
Take us along the path (personal & professional) that took you where you are today.
I come from a single mother home so my mom was always busy working and wasn't able to give me the guidance that most young women need growing up so I had to learn things the hard way most of the time. My older brother was my male role model and taught me a lot but there were obviously some things that a big brother just couldn't teach his little sister (laughs).This is why I felt it was so important to create a program like RISE Above to be able to provide that mentorship to young women who may not be receiving it. I have gone through many challenges in my life, getting pregnant in my first year of university being one of them, but I never let it stop me from accomplishing my goals. If anything, it was my motivation to strive. I am still dealing with challenges in my life but the point is to rise above it all and succeed in the long run. That is what I want young women to gain from this program. I am living proof of rising above.
What's the toughest thing you've been faced with thus far?
The toughest thing I've been faced with thus far has been juggling motherhood, school, work and a relationship. Thankfully I have an amazing support system within my family. My mother, grandmother and grand-aunt are second mothers to my baby girl. I could not have managed without them.
What did your parents want you to be?
My mother never really forced anything on me except that she wanted me to have some type of post secondary education. My father was always hard on me about my grades. If I got a 95%, he would ask what happened to the other 5%.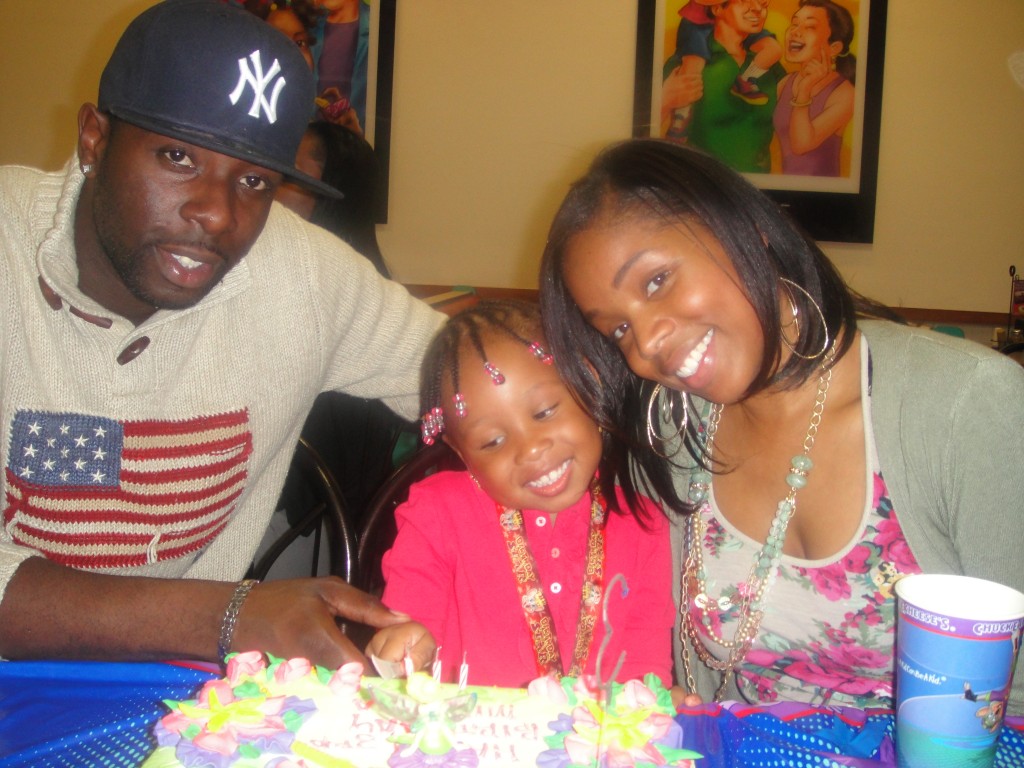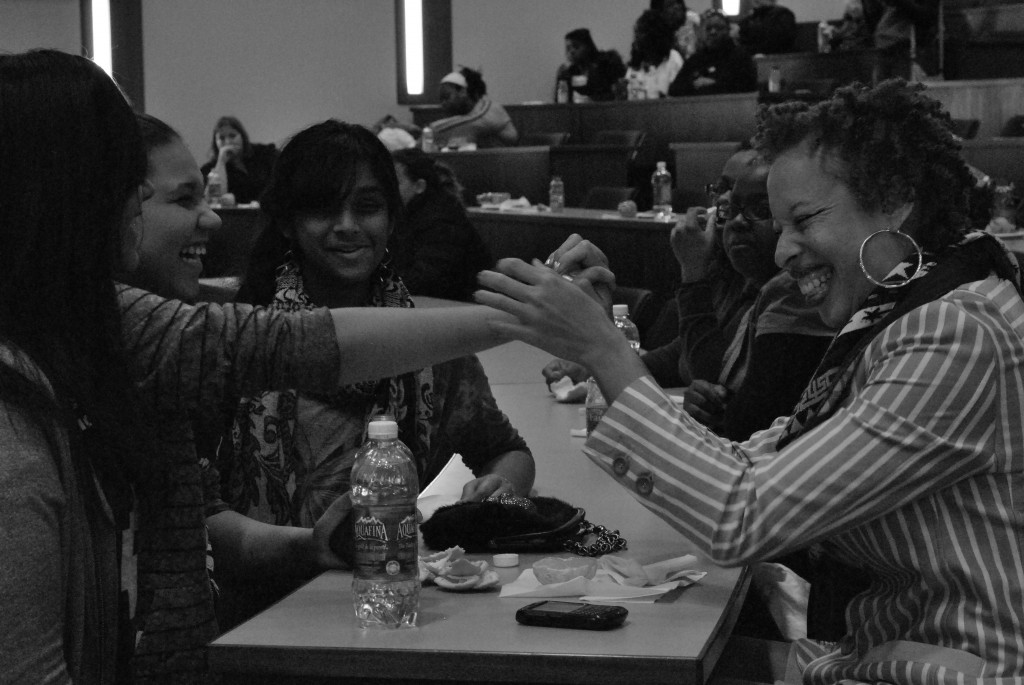 What's the best piece of advice you were ever given?
You can't take care of others if you don't take care of yourself. Sometimes you have to put yourself first and that's ok.
What advice do you have for women who want to follow in your footsteps?
Do not let anyone tell you that you can't do something. When someone tells me I can't do something it's even�more motivation for me to prove them wrong. Just be determined and stay true to your vision. Understand though, not everyone is going to be as passionate about your vision as you are. There will be times when you have to compromise in order to see your vision through but it's not necessarily a bad thing. Pick your battles and choose your allies wisely. Even when times get hard I believe that everything happens for a reason and these struggles make you stronger. You can and will RISE ABOVE it, don't forget that.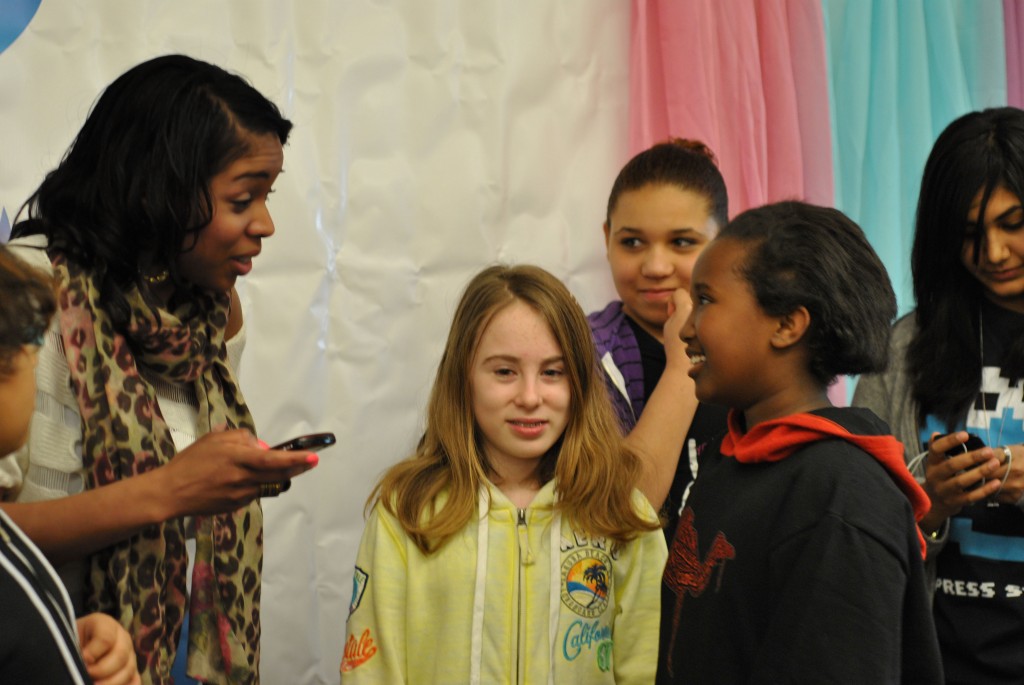 Is it possible for a woman to successfully balance both love and career? Why or why not?
I definitely think it's possible for a woman to balance both love and career. Actually I don't feel you are truly successful unless you are able to create that equal balance of both in your life. If you are all about your career, you become uptight and you lose sight of the important things in life. And when you are all about family then you aren't able to flourish in the world and make your mark. I think of things from a holistic approach: you need to have an equal balance of physical, mental, spiritual and emotional well-being in order to achieve success.
What's next for you? Where do you see yourself in 5 years… 10 years?
As I mentioned I have been accepted in to the masters of social work program at the University of Toronto so I will be beginning my studies there in the fall.
(a) In the next 5 years I see myself as a successful business woman with a private practice and turn RISE Above into a non-profit organization.
(b) In the next 10 years I would like to see RISE Above branch out in order to reach other groups that also require empowerment type programs. And I wouldn't mind seeing myself married with a couple more kids.
And last but not least, where can readers find you?
There is a Rise Above facebook group page and twitter @icanriseabove……email is icanriseabove2@gmail.com…… Rise Above website coming soon