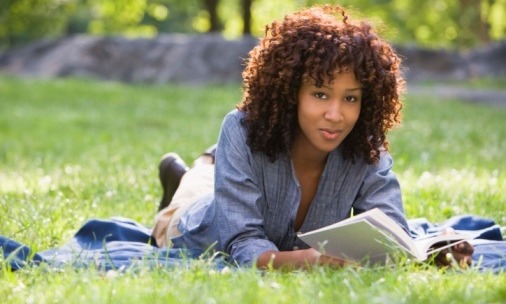 According to Laura Vanderkam, author of a forthcoming e-book called, What Most Successful People Do Before Breakfast, "Making smart use of the early morning is a practice most highly successful people share." When I came across this insightful article, I immediately called one of my girlfriends and said, "Look, it's right here in black and white. I am not crazy!" [haha!] It was oh so necessary because I get called out for starting my mornings so early [between 4:30 a.m.  and 6:30 a.m.] all the time and I'm sick of it. And as I read a little deeper I soon discovered that I am not alone. "From former Pepsi CEO Steve Reinemund's 5 a.m. treadmill sessions, to author Gretchen Rubin's 6 a.m. writing hour, examples of highly accomplished folks who wring the most from their pre-breakfast hours abound in the book."
My morning routine is pretty straight forward, but slightly changes from time to time, depending on what goals I need to achieve that day. First and foremost, I try to make a habit of NOT pressing snooze. I've come to realize that the more I press the snooze button, the more I suppress that initial burst of energy and fall deeper into a lazy state mentally and physically. No matter what time I set my alarm clock for, I try my best to rise as soon as it goes off and use that jolted movement to fuel the rest of my day. Next up, I need a luke-warm shower. During this time I repeat my daily affirmations which is one of the most important parts of my day. I declare that today will be ridiculously awesome and that I will achieve everything my heart desires. Without depositing doses of positivity into my day from the very start and thanking God for breathing air into my lungs, I feel unbalanced, so it's a special addition to my morning routine. Once I hop out of the tub, it's time for hair and makeup and then the most importantly, I allot at least ten minutes to select my power outfit. When a woman looks and feels her best, she can move forward with confidence in knowing that she can take over the world! Last but not least, I usually text my assistant for my weekly schedule and go through my to-do list in order to mentally prepare for the rest of the day. If it's a weekend, my routine will also include a jog or walk before the sunrises, and spend roughly 20 minutes writing in my gratitude journal and responding to reader mail. After I get all of this out-of-the-way, I sit in silence. It's an absolute must because I need to clear my head and mentally prepare for the activities that will soon take place. I'm fortunate enough to be working in my dream career(s), but at the same time I have to be realistic. No work day is the same. I have many responsibilities which results in constantly juggling tasks while trying  to meet deadlines and client needs. So before the chaos begins, I need at least 5 minutes where I allow myself to let my mind roam where it wants to. Silence is beautiful, but rarely explored by most. After that mediation period, then I can move onto the heavy stuff.
"Seizing your mornings is the equivalent of that sound financial advice to pay yourself before you pay your bills. If you wait until the end of the month to save what you have left, there will be nothing left over. Likewise, if you wait until the end of the day to do meaningful but not urgent things like exercise, pray, read, ponder how to advance your career or grow your organization, or truly give your family your best, it probably won't happen," Vanderkam writes. "If it has to happen, then it has to happen first," she says.
Vanderkam lays out a five-step process to help you make the change with the minimum of pain:
TRACK YOUR TIME
"Part of spending your time better is knowing exactly how you're spending it now," writes Vanderkam, who recommends you, "write down what you're doing as often as you can and in as much detail as you think will be helpful," offering a downloadable spreadsheet to help.
PICTURE THE PERFECT MORNING
"Ask yourself what a great morning would look like for you," suggests Vanderkam, who offers plenty of inspiration. Shawn Achor uses the early hours to write a note of appreciation. Manisha Thakor, a personal finance guru, goes in for transcendental meditation. Randeep Rekhi, who is employed full-time at a financial services firm, manages his side business, an online wine store, before heading off to work.
THINK THROUGH THE LOGISTICS
"Map out a morning schedule. What would have to happen to make this schedule work? What time would you have to get up and (most important) what time do you need to go to bed in order to get enough sleep?"
BUILD A HABIT
"This is the most important step," writes Vanderkam before explaining how to gradually shift your schedule, noting and rewarding small wins along the way.
TUNE UP AS NECESSARY
"Life changes. Rituals can change, too."
Of course, not everyone is an early bird, but it does help if you program your body to make better use of the first few hours of your day. The day may have 24 hours of equivalent length but author Laura Vanderkam says, "Not every hour is created equal." And she is right on so many levels. The point here is jump-start your  day with a smile and a great morning routine. Don't drag your heels, pick up your feet and make productive steps in the direction of your dreams. GO!
Peace & Love,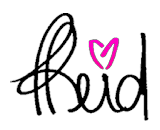 Category: Blog, Career and Business, Health and Fitness
Pauleanna Reid is a nationally published journalist, motivational speaker, celebrity fashion stylist and mentor. Through a whirlwind of inspirational lectures, round table discussions and media appearances, she positively influences, challenges and reconnects youth with their passions while providing the necessary tools to prioritize and execute.