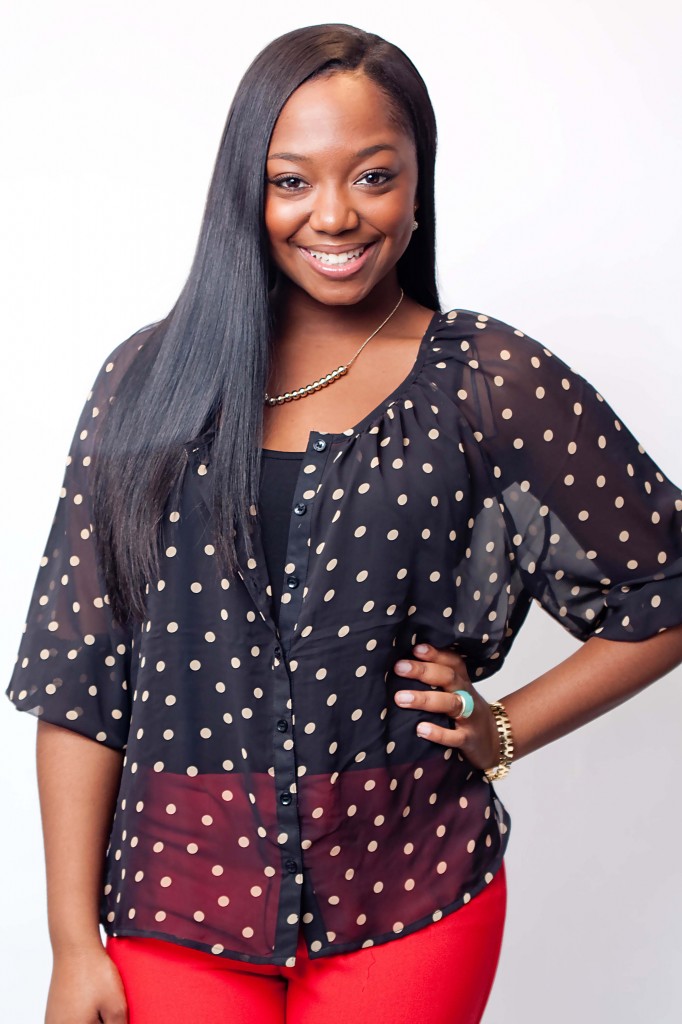 I was watching the BET Honors with my parents this past weekend. As Stevie Wonder sang his appreciation for the great filmmaker, Spike Lee, we all sat in awe of his musical talents. Following his presentation, Spike Lee accepted his prestigious award and began his speech. He later finished with the line, "Parents are the biggest dream killers…" and went on to explain why they should keep their children's dreams alive. My father and mother had a quiet chuckle because they can relate to exactly what Spike had just said. I believe in that moment, my parents knew the magnitude of his quote and connected with the realization that they were once my "dream killers".
Let me take you back to 2005 when I was a senior in high school and a budding writer with no sense of direction, but always knew inside my heart that the day would come when I could spread my wings and fly. My parents wanted me to pursue business. I wanted to pursue journalism. My parents wanted me to go to college right away. I wanted to take a year off. The tug-of-war continued, and yes eventually they did win the battle, simply because they paid for my education in full and at the time I felt as if I had no other choice – it was their way or the highway. From the time I was a child, I fell in love with reading and writing. I was always bullied at school, (from elementary all the way to my senior year in highschool) so it was my form of expression. I often blazed through books, newspapers, magazines, print ads and anything else I could get my hands on because I admired the way that writers could connect with me on an intellectual and emotional level and teach me new things that I didn't understand prior to reading their material. But in my particular circumstance, when I decided to pursue a career in the field of creative arts, I received a lot of negativity from friends, family and even teachers who said that a career in writing wasn't a promising one and that I would never make it. These words were like daggers to my soul and because of this I felt very insecure moving forward.
I enrolled in Sheridan College knowing that business was not what I wanted to do with my life, but no matter how many times I would communicate this thought, no one would listen. Instead, many people tried to convince me that my program was the best and safest route to take and that my feelings would pass. Only a few months into my program, I fell into a deep depression which followed me like a shadow for many years. Now, take a mental note that this wasn't the only reason why I was depressed, but it definitely contributed to it. According to recent reports, 1 in 4 college students will suffer from a mental illness such as depression and anxiety and in early 2006 I fell into that category. For me, life was miserable and I was very unhappy because I was following the plan that everyone else had set out for me and wasn't pursuing my passion for writing. As depression ate away at me, I didn't tell a single soul and in doing so, it only made my condition worse. To my family and friends, I appeared to be fine, but only because I was a great actress. I slapped on a fake smile every day and pretended as if everything was great because I didn't want to disappoint anyone. I continued pursuing this diploma, but lacked focus and it showed in my grades, my work ethic and attendance. Sometimes I would stay in bed for days, shut out friends and family and was in a constant panic about what the next phase of my life would become. But when you hit rock bottom, there's nowhere else to go but up and the only thing I had left to operate on was faith. Faith in myself and faith in God, that I would one day shape and create the world that I've always wanted.
My 5 Step Plan:
1. STUDY MY CRAFT
My goal was to pursue a career in writing, so I submerged myself into the industry that I loved so dearly. I read books of all kinds, wrote tirelessly everyday – whether it was poetry, a diary entry, or a short story and attended any seminar or conference that was related to my field. I studied best-selling authors and public speakers and took in their use of language, grammar and insight so that I could follow in their footsteps. I have never been satisfied with just being 'good enough' – I want to be great. And in order to achieve this goal it meant that I had to live and breathe my passion every single day and night.
2. CREATE A VISION BOARD
When you write goals down and say them out loud, it brings these things to life. I created my first vision board about 7 years ago and since then I can honestly say that it has pushed me that much closer to my dreams. Currently, my vision board is taller than I am. I've written down my goals that I have for this year and underneath (in jot note form) I have a plan to execute these goals. This piece of bristol board is up on my bedroom wall. Why? So that every morning when I wake up to it, I am reminded of how far I've come and the direction my life is going. Some of my goals include: learning a new language (currently studying French and Spanish), signing a book deal for my teen fiction novel (my agent is amazing!), saving a down payment for the downtown high-rise condominium I'd like to purchase next year, building my brand, business and network of clients, helping my sister achieve honors in her journalism degree program at York and best of all, I want to do more travelling. So much to do – so little time, but I am well on my way and feel confident knowing that everything is within my reach.
3. GET A MENTOR
Seeking mentorship from professionals in my field is ultimately what helped me get to where I am today. My journey has never been a one woman show! I have an amazing team standing behind me such as: my mentors, my literary agent, my publicist, my book editor, my assistant and so on. Through my mentors (and my team), I am able to seek valuable wisdom from their trials and triumphs and learn the ins and outs of the industry so that I can succeed in everything that I want to pursue. I always keep brilliant minds around me because I have realized that although school is over, I will forever be a student. I never get comfortable- ever! I continue to push forward – always! Because there is always something new to learn.
4. PRACTICE DISCIPLINE
This is the hardest step. I had to prioritize the things in my life so that I could make room for the amazing things to come. This meant less time with friends, more time working and studying my craft. I even took the television out of my room so that I could focus even more! Discipline is something that a lot of people struggle with – even me. But it is absolutely necessary if you want to attain success. Some of my friends/acquaintances often tell me that I'm square, boring, MIA – but I don't sweat it because I know who I am,what I stand for and where my life is headed.
5. SELECTIVE HEARING
When you learn to be unphased by your critics, it bothers the hell out of them! I practice selective hearing all the time because I cannot stand negative people. These days, I am bursting with love and happiness and honestly, it's my secret to maintaining longevity in my career paths and creating beautiful friendships. I only embrace positive vibes and anyone who doesn't follow this must exit my life.
The events in between now and then is a long story and I couldn't possibly write it in one blog post, but if I fast forward to today, in short, I am happily living the life that I've always wanted. Following college, I was forced to make an executive decision to follow my dreams instead of listening to what my family wanted for me. It was one of the hardest choices I had to make, because I do love my family very much- but I had a bigger dream and I knew I was capable of something greater! I've climbed over hurdles to get to where I am. My gift has been given to me by God, which makes me sensitive about my art, yet still gives me a burning desire to succeed in an industry which can get very stressful. I can't stand when someone tries to belittle me because I have a career in a creative field. But instead of putting up a fight, I do what I do best and let my work speak for itself. The last time I checked, some of the most brilliant minds in the world have worked in the same field I do. I have one of the most amazing careers ever. I get to express how I feel, the way I want and get paid to share my views with the country. At 24, my news reports are regularly published for the Toronto Star, Vancouver Sun, Toronto Sun and National Post, not to mention freelance content for private clients. How cool is that? My career is growing, my confidence is beaming and I am happy.
And sadly, although I knew what I was most capable of at a young age, many people did not believe in me (including my parents). I climbed my way up the career ladder with the help of mentors and by the grace of God. Time heals all wounds and now I can share this terrific time in my life with them, but I will never forget when "once upon a time" love and support did not exist. Maybe it's a blessing in disguise because it only made me fight harder and once I turned my frustration into motivation – everything clicked and the puzzle pieces of my life came together beautifully.
The key is to maintain focus and keep pushing because if you want success badly enough – it can and will be yours! I've decided to pass on my gift to others by way of mentoring young writers in my community. I'm currently working with a girl who reminds me of myself; a younger version. She has a good heart and she's very passionate. This makes me smile. This is the beginning of something beautiful.
For anyone currently experiencing this battle between family and a passion for a career you love, my encouragement to you is to keep your head up! Stay focused and do everything in your power to keep this dream alive. I, wholeheartedly, believe that you are capable of accomplishing anything you want in life, but at the end of the day and most importantly, you need to continue to believe in yourself.
Peace & Love,
PRxo
Category: Blog, Career and Business, How To, Lifestyle
Pauleanna Reid is a multi-passionate entrepreneur on a mission to help young adults see beyond the limits of their circumstances and create a life they love. She is a Nationally Published Journalist, Motivational Speaker, Author of the novel Everything I Couldn't Tell My Mother and Founder of New Girl On The Block Consulting Inc.