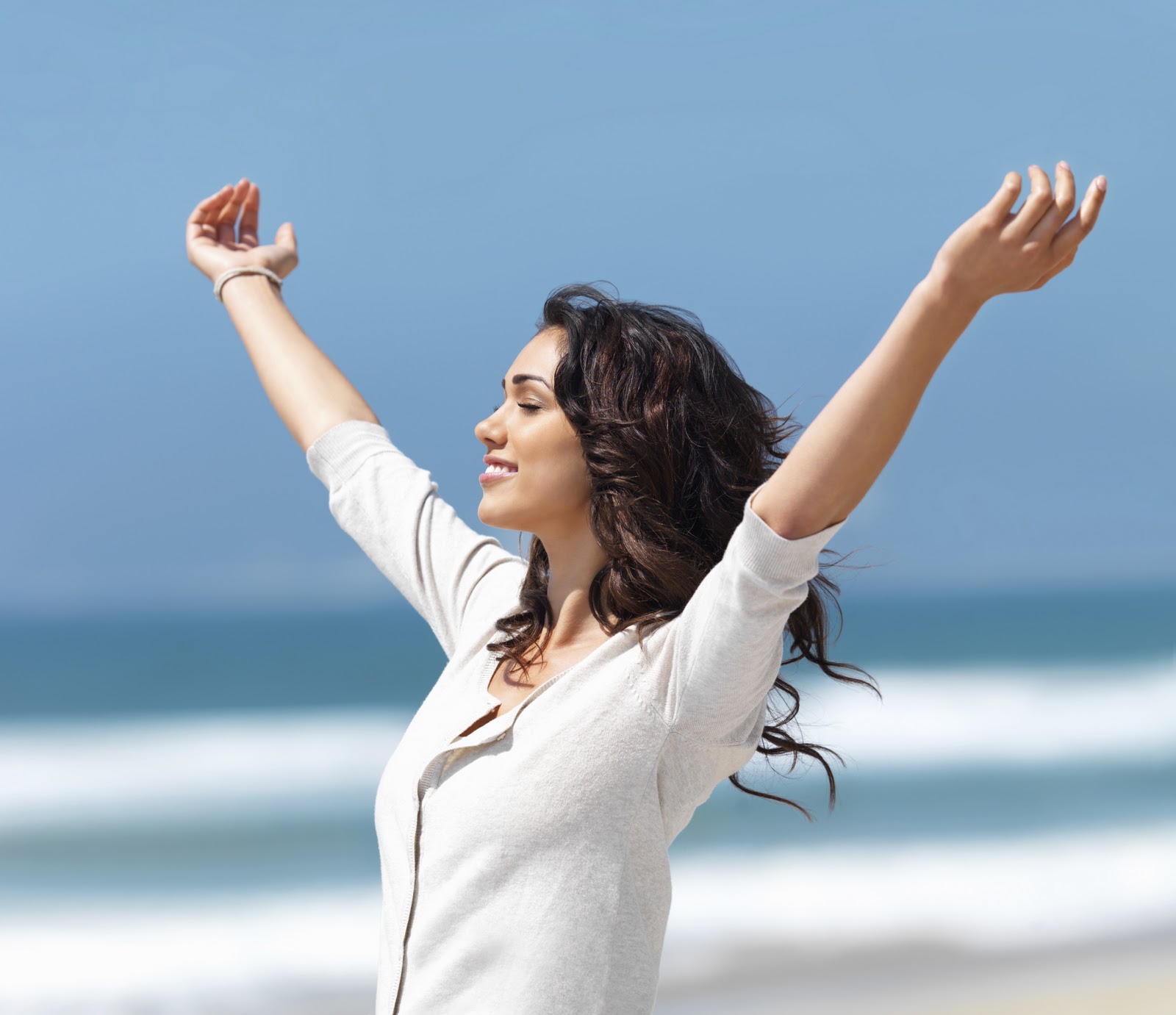 I try to spread great tips to help you be the best YOU possible in each one of my blog posts, but to be honest, without confidence my advice will not help you. So let's go back to the drawing board and build our way up from there shall we? Today, we are going to discuss how to build your confidence so that you can put your best foot forward and wake up every single day with a burning desire to attack your goals. I found a fabulous article on Forbes.com to serve as a reference to my personal points. Below are 8 ways to help you feel more confident!
1. STAY FOCUSED ON YOU
Lynn Taylor, a national workplace expert and author of Tame Your Terrible Office Tyrant, says you should do the best you can to stay on-task and focused, regardless of politics, rumor mills or non-productive maneuvers that are as common as the office water cooler. "Confidence emerges from time-honored good work combined with a great attitude," she adds.
Pauleanna says: The absolute best feeling in the world is accomplishing something that people said you would never be able to do. At times, there may not be a single person who understands your vision, but you have to keep pushing anyways. My best advice is to let passion be your guide. I have come to terms with the fact that some people will not support my vision, but I've learned to be totally cool with that because with or without them I am still amazing. One of the reasons I have achieved this level of success is because I blocked out negativity and didn't allow anyone to rain on my parade. This is your world, shape it or someone else will!
2. IDENTIFY YOUR STRENGTHS AND CAPITALIZE ON THEM
"One of the best ways to build confidence is to get clear on your strengths and find ways to integrate those strengths into what you do every day," says William Arruda, a personal branding expert and author of Ditch. Dare. Do! When you lead from your strengths, you're engaged and energized. You're self-assured.
Pauleanna says: Forbes couldn't have said it better. My father always tells me that the only way to achieve wealth is have multiple avenues of income. But in order to have multiple avenues of income you have to tap into your potential. And in order to tap into your potential you have to get down to the core of your interests and identify what you are good at. At a very young age, I discovered my adoration for the writing industry, so I wrote in a diary regularly, produced hundreds of short stories and of course English was my favourite class ever! As my fuel for writing kept piling in, I connected with my strength. Same goes for my speaking ability and so on. Whatever I like, I take the time to explore. I owe it to myself to give every option all I've got. These days it's not enough to only be a one-trick pony. You have to have multiple talents in multiple areas. So now the question is, how do you discover your strengths? Start by taking an inventory of your skills and talents. It's actually a fun, fulfilling journey and in the process your confidence will rise.
3. IDENTIFY YOUR WEAKNESSES AND WORK ON THEM
If there are weaknesses that are affecting your confidence, make a plan to reduce or eliminate them, Arruda suggests. You shouldn't obsess over these things—but know that addressing your weaknesses and making a diligent effort to overcome them can help boost confidence.
Pauleanna says: As confident as I may seem, the one thing that reduces my confidence is negativity. Yes, I am capable of blocking it out, however, at times [doesn't happen often] it can be a real struggle for me. After all these years, it's something that I am still working on and will probably continue to work on. Words hurt, a lot. I was bullied quite a bit as a child and so I guess the memory still stings. Moving forward, how I plan to fix this problem is by repeating positive affirmations to myself. By speaking to myself and others with respect, I am giving my best to the world and will hopefully receive the same in return.
4. BELIEVE IN YOURSELF
It may be easier said than done, but try to tell yourself "I can do this," and believe it. Arruda suggests saying three affirmations to yourself each night before going to bed–telling yourself three things that you like about yourself or three things that went well that day.
Pauleanna says: This point is very special to me. I suffered from depression for almost 5 years. My mind felt like it was in jail and it was one of the lowest points of my life. Majority of my negative feelings stemmed from my lack of confidence and self-esteem, but the moment I turned my frustration into motivation, my life changed. Now, looking back and reflecting on that period of time has helped me appreciate where I came from and what new direction I am going. Just knowing that I am no longer suffering from deep sadness and suicidal thoughts is enough motivation to wake me up every morning and thank God for breathing air into my lungs. Not only did God spare my life, but there was always a small whisper in my ears pushing me towards wanting more for myself. I operated on pure faith because I realized that once I chose hope, anything was possible.
5. CLOSELY MONITOR YOUR SUCCESSES
Keep track of your daily accomplishments, Taylor says. Make a "to-do" list. This way, when you cross tasks off your list, you're more aware of your constant achievements. She also suggests keeping a digital "kudos file" to record your successes. This is where you can store congratulatory e-mails, milestones reached, kudos from bosses or peers, notes to yourself on challenges overcome, thank you letters, and recognition and praise from inside and outside the company. "Refer to the file regularly for a reality check of your talents and a personal pat on the back. It'll also come in handy when you launch a future job search."
Pauleanna says: I love this point because I am such a believer in the power of a vision board. I write all of my goals and ideas down because I know the moment my pen connects with the paper, my thoughts come to life. I also suggest starting a gratitude journal. Yes, we must always look ahead, but I think it's important to stop and reflect on the things we are most thankful for.
6. SEEK ENCOURAGEMENT FROM OTHERS
Ask people you respect what they think are your three greatest strengths, Arruda says. "Then find ways to use those strengths." Dr. Katharine Brooks, director of Liberal Arts Career Services at The University of Texas at Austin and author of You Majored in What? Mapping Your Path From Chaos to Career, says, "Get feedback from colleagues, friends or even your supervisor about how you are doing. Ask them to identify your strengths and places where they'd like to see you do more. Sometimes other people see more talent in us than we recognize in ourselves."
Pauleanna says: Wise words.
7. CHALLENGE YOURSELF
Accomplishing things that you didn't think possible can be a great way to boost your confidence. Find projects and assignments that give you an opportunity to use your strengths and take on projects that stretch you, says Deborah Brown-Volkman, a career coach and president of SurpassYourDreams.com. "Try something new, even if you're unsure or afraid," Brooks adds. "Take baby steps if needed, but begin to immerse yourself in the new project or activity and see how it goes. Try to refrain from judging your performance too early in the process, or comparing your performance to someone who has been doing that activity for a much longer period of time."
Pauleanna says: Routines are boring and normal gets you nowhere. There's an amazing life waiting for you outside your comfort zone! I always feel fantastic after I've conquered a fear. Next up, this summer I plan to ride on a rollercoaster for the first time! EEEeeeek!
8. BE A ROLE MODEL WITH A POSITIVE ATTITUDE
Develop a positive attitude, Brooks says. Positive doesn't always mean "happy"– it can also mean resilient. "Focus on how you can provide solutions rather than spend a lot of time discussing the problem." Taylor adds, "Workers are drawn to those with an upbeat attitude, especially when challenges emerge, and it can start with you. It's contagious, even with your boss, and it will project confidence as you make this part of your 'personal brand.'"
Pauleanna says: My last piece of advice is to always lead with love. If you learn to love life, it will always love you back.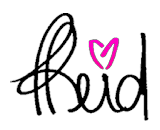 Category: Blog, Lifestyle, Mentorship, Self-Help
Pauleanna Reid is a nationally published journalist, motivational speaker, celebrity fashion stylist and mentor. Through a whirlwind of inspirational lectures, round table discussions and media appearances, she positively influences, challenges and reconnects youth with their passions while providing the necessary tools to prioritize and execute.