Several months ago, I came across Shauna's Youtube channel and was instantly drawn to her huge personality, gorgeous smile and amazing skills in the kitchen. Shauna is a food entrepreneur and self-made online personality. Both my sister and I soon became fans of her online cooking show and took note of how quickly and effortlessly Shauna had educated us on how to be masters in the kitchen. Shauna lives and breathes her passion. This woman has such a bright future ahead of her and what I love about her the most is that she takes hold of every single opportunity that life throws her way. We've become such close friends and I am thrilled to be in the company of such a beautiful person inside and out! I recently learned that a local television network has offered her a feature episode on one of their cooking shows which will include a 3 course tutorial! I am so excited for her. Here is her story…
How old are you? 20s/30s/40s?
I'm 22 years old.
What is your zodiac sign?
I'm a LEO
What is your educational background?
I'm a high school graduate. I majored in an intensive 4-year Hospitality and Culinary Arts program in high school. After taking a year off, I enrolled in college for Social Service Work, where I received my SSW Diploma.
Where were you born? Raised? Live now?
I was born in Canada, in Montreal, Qc and no, I don't know French lol. I was raised (and live) in Toronto, Ontario. I love this city
Single or Taken?
Very single and loving it!
First job ever?
I started my first job at age 14 (I lied, and told them I was 15 lol) at the Real Canadian Superstore, where I worked part-time in the Hot Deli Department. It was a good experience for me. I stayed there for 4 years, until I was offered a full-time job at a fine dining restaurant called Pangaea.
First real  job?
My first real job began at Pangaea. I worked there for 3 intense years. I learned many culinary skills in that restaurant. I wouldn�t trade my experiences I had for the world. It made me love cooking, and HATE cooking lol. Being the youngest female line cook, in the entire restaurant put me to the challenge, and has really contributed to the person I am today.
Your 5Â  must haves of the moment?
– My Rimmel lip gloss I gotta have my lip gloss on hand, at all times!
– My ring. I bought it as a graduation gift for myself. It reminds me that I can accomplish anything I put my mind to.
– My mini George Foreman Grill. I grill everything I can lay my hands on lol. Its super quick and convenient, and tastes amazing! If you don't have one, you should get one!
– My cell phone, is a definite must have! I�m constantly keeping up with my social networking on the go. My supporters mean a lot to me, and I love to stay connected that way.
– Extra virgin olive oil is a must have! I love that stuff. Its all natural. You can use it on your skin, and on your food! That's some awesome stuff lol.
How would you describe your personal style?
I guess I would describe my style as "Casual-femme"..I totally just made that up lol
I'm not much of a trend follower. I simply wear what I like, or what I feel comfortable wearing. I like to wear a lot of dresses in the summer. Especially long maxi dresses. I'm a hat girl. Love my hats J. Some days I feel like looking super girly, and other days I feel like dressing down, with a cute hair-do and freshly painted nails lol. As long as my nails look cute, I'm OKAY!
What is your favourite book?
Bible. I don't read it as much as I should, but its important to me, to have it close by.
What are you currently listening to?
I listen to a lot of independent music artists. I'm always looking for fresh music to use in my YouTube videos. I love to support unknown artists, who have amazing talent.
So what do you do?
I work in the Retail Finance Industry. Outside of that, I am a Self-Made Online Personality Cook, and Food Entrepreneur. I make entertaining cooking tutorials, which I post onto my YouTube channel, called ShaunaSincerely. I am currently working on my very own e-kindle cookbook, which will entail a collection of my favourite recipes, originally created by myself.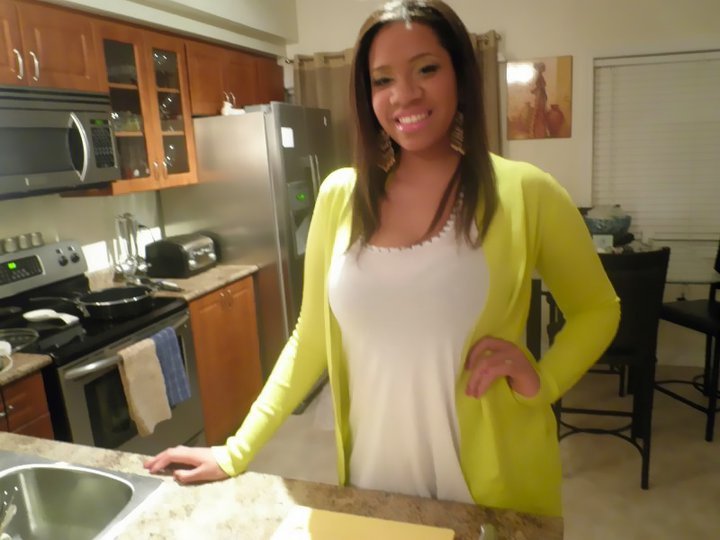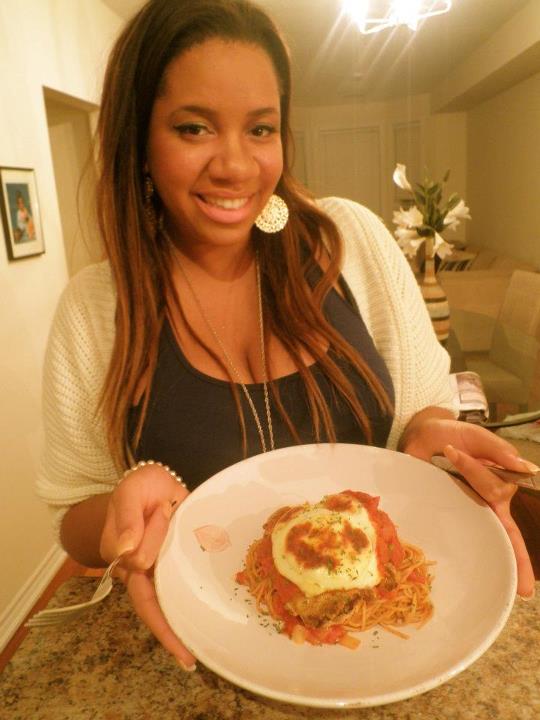 Take us along the path (personal & professional) that took you where you are today.
Food and cooking have always been my first love. When I was 9, I would wash all the dishes in the kitchen, just to stay close to my mother, and watch her work her magic in the kitchen. I come from a low-income family, so food was always something we had to be creative with. Having one brother, and 4 sisters meant there were a lot of mouths to feed. When registering for a high school, I knew that I wanted to attend one that had a good cooking program, and had a co-op placement opportunity. I got my first restaurant job through my high school, where I was able to work as a professional line cook for 3 years. This was an intense experience, and it had me feeling like the culinary industry was not my passion. I then decided to fall back on my second choice, which was Social Service Work. Little did I know, that food WAS my passion, and I missed it way too much to sweep it under the rug. Overtime, I realized that there were many other aspects to food, then just working in the back of a kitchen for hours upon ends. I found a new love for food within the entertainment spectrum, which is one of the reasons ShaunaSincerely was launched on YouTube January 2011. I believe everything happens for a reason. I love to help people, and I love to cook. One of my future projects, is to create a funding proposal for a cooking program for At-Risk Youth. This is something I knew I wanted to do during my time as a Social Service Worker student. I think its important for youth to have a community that they can turn to, in times of need. I moved out of my mother's house at age 14 for 4 years. During that time, I considered myself an At-Risk Youth. Cooking definitely helped me stay grounded, and I've always wanted to pay that forward to youth who may benefit from it.
What's the toughest thing you've been faced with thus far?
I've been faced with many tough experiences, but the most recent one had to be 2 years ago, when I was going through that who am I? What am I going to do with my life? phase, which many people go through. When you have a passion deep down inside of you, and you don't follow your heart, and follow through with it; it can be one of the hardest things. I would listen to everyone else tell me what THEY wanted me to be, or do with my life. It was very hard for me, because I had very minimum support from my family when it came to pursuing food. Now that I stand my ground, and I have found this confidence within myself and dedication for my aspiring career, it's made everyone around me more open minded to my journey as a Food Entrepreneur and Food Personality. Finding your passion in life is a true blessing, and its important to embrace it in some way, even if you don't choose to turn it into a career path.
What did your parents want you to be?
My mother was a single parent. She never had a specific idea of what I should be. She just wanted me to be successful with a promising career. Culinary Arts did not seem like a promising career at that time.
What's the best piece of advice you were ever given?
My brother always told me, that I should never look at what others have, and WISH I had it too. You never know what someone has gone through to be where they are, or have what they have. It's important to work on your self growth, maintain a clean heart, and all the rest will fall into place'
What advice do you have for women who want to follow in your footsteps?
Never let people convince you that your dream is not good enough. It's okay to dream big, but you have to put in the work to see results. Just stay focused.
Is it possible for a woman to successfully balance both love and career? Why or why not?
I believe it is possible. Love comes in many different packages, whether it is a boyfriend, best friend, or family member as long as you have good company, and supportive people around you, it should be possible. It's definitely not easy, but it can work. You don't want to end up resenting someone you love because you put your career on hold for them. Its unfair. It's easier when you support one another in all aspects of your life.
What's next for you?
For now I am focused on marketing myself through ShaunaSincerely, and working on my e-kindle cookbook. A website is also in the works. Ultimately, my goal is to become a Celebrity Cook! My dream as a child, was always to have my own cooking show on the Food Network, but now that I've discovered this burning passion, I may just have to look into starting my very own network lol!
Where do you see yourself in 5 years… 10 years?
I see myself as a very successful Television Personality Cook, with a number one selling cookbook.
And last but not least, where can readers find you? Facebook, Twitter, Website, etc.
YouTube: www.youtube.com/shaunasincerely
Facebook: ShaunaSincerely
Twitter: @ShaunaCooks
Blogspot: www.shaunasincerely.blogspot.com