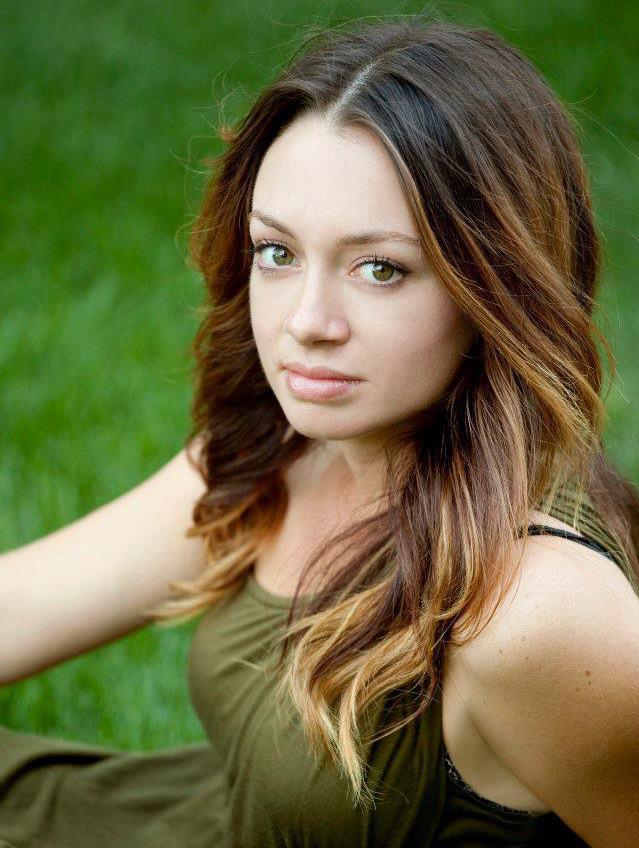 Kristen and I went to highschool together many moons ago. I remember playing with her on the Sr. girls flag football team and fighting our way to the championships! Distance set us apart after graduation and we lost touch with one another until recently. Thank God for Facebook because it reconnected me with an old friend that I have grown to admire in more ways than one. Kristen is incredibly caring and passionate about travelling and acting. She truly puts her heart and soul into every inch of her career path(s) and with out a doubt has inspired many women around the world with her enormous personality, bold adventures and an optimistic outlook on life. I follow her travel blog regularly and it has influenced a desire to step outside of Toronto and explore what this beautiful world has to offer. My first trip in 2012 is L.A. The second, England. The third, who knows! As you read her story and see photos from Kristen's experiences with different people, places and things, I hope that you will be encouraged to live outside your comfort zone, take chances and realize that life should be celebrated. Don't waste a single second! Here is Kristen's story…  
20s/30s/40s?
I am 25 years-old
What is your zodiac sign?
Libra, and it definitely fits.
What is your educational background?
I graduated from Broadcasting, Radio, Television and Film from Niagara College with a major in Television Production. I am currently studying acting in Toronto.
Where were you born? Raised? Live now?
I was born in Toronto, raised in Brampton, and currently live in Toronto again. However, I am a nomad, and have spent a lot of time in different countries around the world. Who knows where I'll be in the next year, or month even!
Single or Taken?
Depends who I'm talking to. I mean that in the least promiscuous way.
First job ever?
Server at a golf course when I was 13, however, I started creating my own businesses from the young age of three. I drew and sold pictures, held raffles, and created fairs and restaurants in my room. I made a killing!
First "real" job?
Hmmm, I guess I would say being a Student Ambassador and Resume Coach for Niagara College. I gave tours to new or prospective students as well as helped students create professional resumes and cover letters. Then after that I would say MTV Canada, working as a Technical Video Assistant.
Your 5 "must haves" of the moment?
1. Passport
2. Laptop
3. Camera
4. Cellphone
5. Chocolate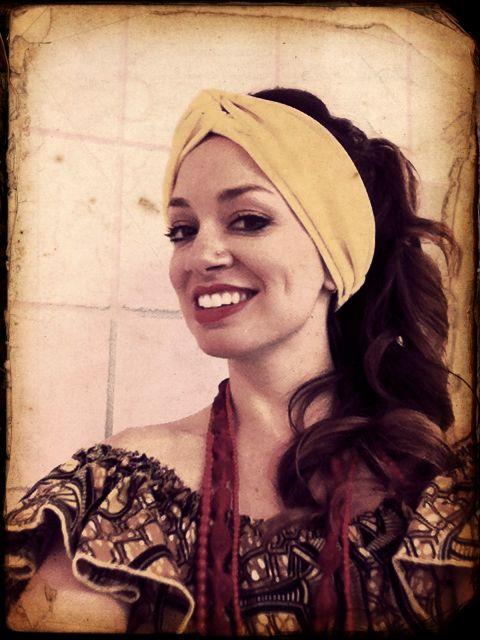 How would you describe your personal style?
My style changes to fit my mood. However, my wardrobe is mostly made up of clothing and accessories that I have bought during my travels. I try to buy traditional or really unique clothing from the places I visit. I also like to buy clothing that other people wouldn't normally wear. On the other hand, I like to dress comfortable so a pair of tights and t-shirt is common for me to wear. I always wear earrings, and I always switch them up according to my outfit. I can literally go from a bare-foot bohemian to high-heel fashionista in a day. I'm like a chameleon, and change my style according to how I'm feeling.
What is your favourite book?
I can't choose just one. Let's see… I love Paulo Cohelo books such as The Alchemist and 11 Minutes. Then I would also include Eat, Pray, Love, The Lost Girls, Holey Cow, Memoirs of a Geisha, Shantaram, The Kite Runner and A Thousand Splendid Suns.
What are you currently listening to?
Just bought the new Jason Mraz CD. Love him! But it entirely depends on my mood. I love all kinds of music. However, there is never a bad time for some Beats Antique or Pretty Lights. I also love Bollywood music and Musical Theatre music – I am quite the theatre geek.
So what do you do?
I am an actress, travel blogger/vlogger.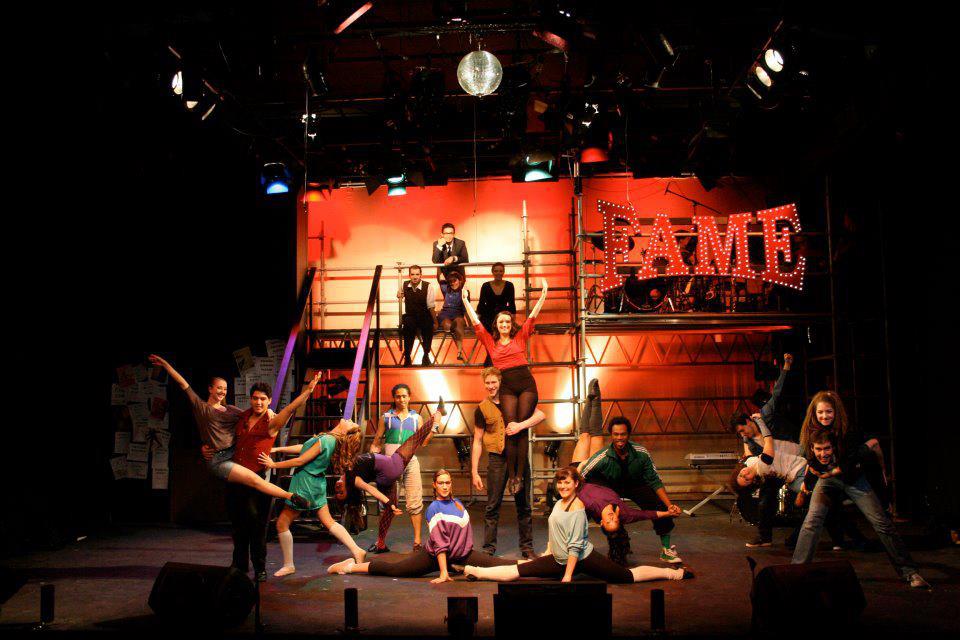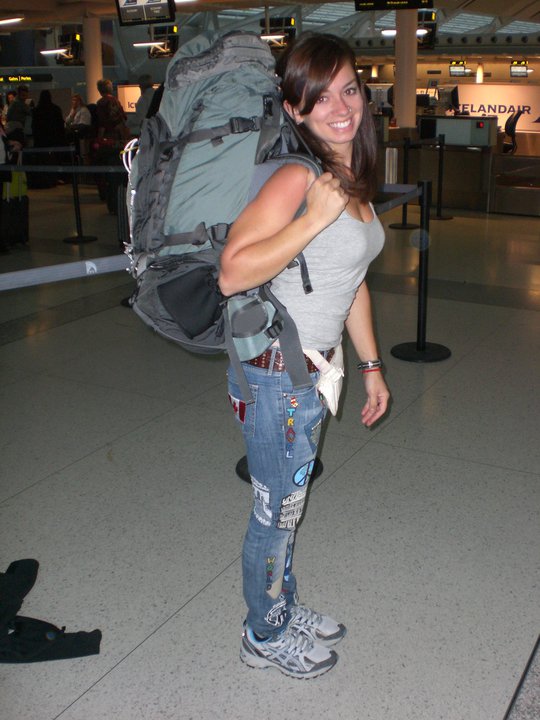 Take us along the path (personal & professional) that took you where you are today.
Growing up, I was involved in a lot of theatre. I also was always making videos with my friends. I remember getting one of those black and white video cameras that had to be plugged into the VCR in order to work. I spent hours producing videos anywhere from talk shows with myself and my dog , to re-enacting of my favourite movies with friends. I decided to pursue Television and Film Production in college with the goal of eventually moving in front of the camera. I wanted to learn the technical aspects of the industry because it not only interests me, but also opens up more doors. In my last year of high school, I spent a semester living and teaching in Paraguay, South America, which opened up a whole new world of possibilities. Throughout my college years studying TV and Film, I was fortunate to receive an amazing scholarship that allowed me to travel during the summers. During my travels, I documented the majority of it and developed a passion for doing just that. I also started to jump in front of the camera and start hosting my own videos. I spent one summer in Peru where I shot and hosted my own documentary in partnership with the Niagara College International Department. I presented them with the idea that I wanted to produce my own documentary in Peru, and they hooked me up with some people in Peru that were a great help with producing the documentary. After graduating, I spent a year and a half working in the Television industry. I worked for MTV Canada, Much Music and Insight Productions. After some time getting hands on experience in production and presentation, I decided to take off for a year to travel the world. Before I left for my big trip, I decided to start a travel blog. I had already been blogging here and there, but I wanted to actually buy a domain, design my own website and turn it into a serious project. That is exactly what I did, and two years later, I continue to blog on a weekly basis. My blog has allowed me to meet some amazing people in the travel industry. Also, when I was in India during my long trip, I had this moment, where I knew that when I came back home, I wanted to pursue acting. So, all of this takes me to where I am today. I am living in Toronto, pursuing a career in acting and continuing with my travel blog. It has been quite the journey, but good things have been happening.
What's the toughest thing you've been faced with thus far?
I'd have to say readjusting to life back home in Toronto, after traveling for almost an entire year. You really can't anticipate how much travel changes you. You learn so much about yourself and this world. I also spent the year without any priorities or plans. I literally had no idea what I would be doing each day. I just went with the flow, and took whatever opportunity I was presented with that interest me. Then when I returned back to Toronto, I moved into a place, got a job and it was back to that routine life. I had just experienced so much and now I was back home where nothing seemed to have changed around me. It's a weird feeling to experience, and it takes a very long time to adjust and except what you are feeling.
What did your parents want you to be?
They want me to do whatever makes me happy. They have never pushed anything on me ever.
What's the best piece of advice you were ever given?
Don't worry about a thing, because every little thing is going to be alright. Thanks Bob!
Friends are the family that you choose.
You can achieve anything you want. Anything! I don't know if I heard this from someone or just have always had this mentality. But, this has been the way I think for as long as I can remember.
What advice do you have for women who want to follow in your footsteps?
Don't take yourself too seriously. Take chances and live outside the "normal bubble." I feel that most people think they NEED to finish high school, get a post-secondary education, find a career straight away, find that special someone, buy a house, marry and have children. I say, go out there and explore the world you live in. That is the best way to find out who you really are and what you want. I've done things that young people often tell me that they will do when they retire. That just seems ridiculous to me. Get out there now and live your life. Do all the things you want to do now. Don't wait. Life is way too short for that.
Is it possible for a woman to successfully balance both love and career? Why or why not?
Of course! It can be difficult at times, but anything you love is worth the fight. You should always aim to live a balanced life. If you are too independent on one thing, then I don't think that's good for anyone. Also, what makes a relationship work is when two independent people come together. There is that saying , "He/She is my other half." I think that what makes a relationship work is when two whole people, rather then two halves, come together. No one should depend on someone else. Someone who has a great career they love and a healthy relationship is able to have both because both people in the relationship value independence.
 What's next for you?
I want to make a living solely from acting and travel blogging/vlogging. I am currently focusing more on producing video content for my website and hope to eventually build a partnership with YouTube. My channel will be travel comedy and eventually branch out to other ideas I have running around my brain. I am currently working with an amazing theatre company, and hope to continue working with them for as long as possible. I also hope to continue traveling and exploring this planet, trying new things and just living each day to the fullest.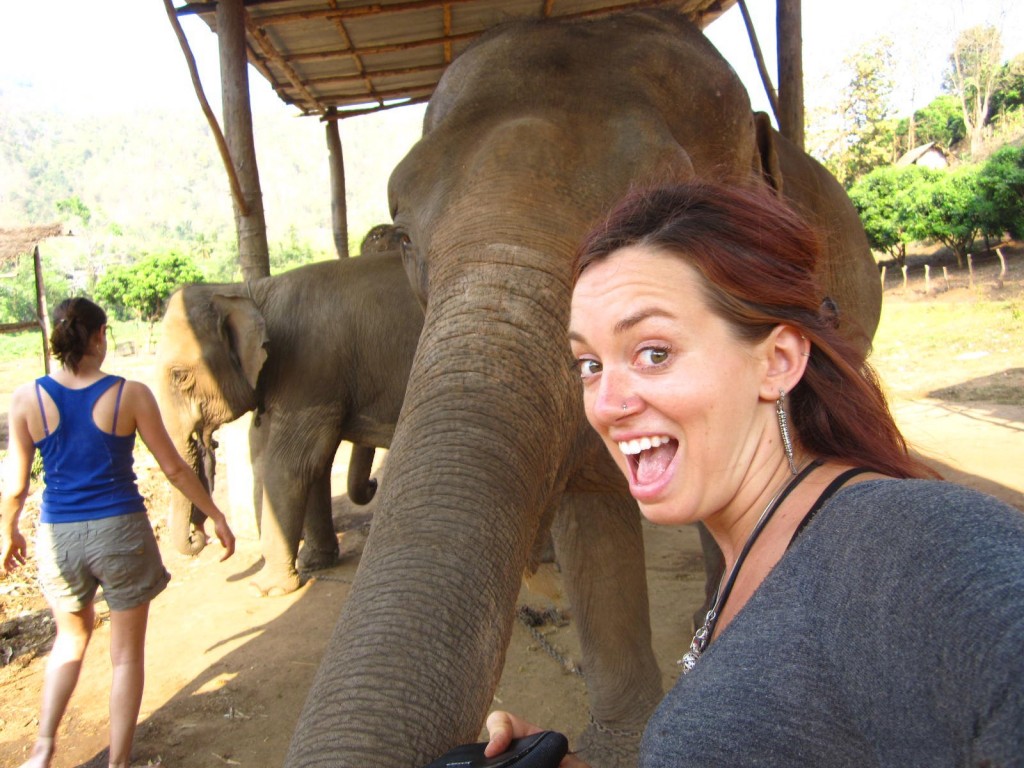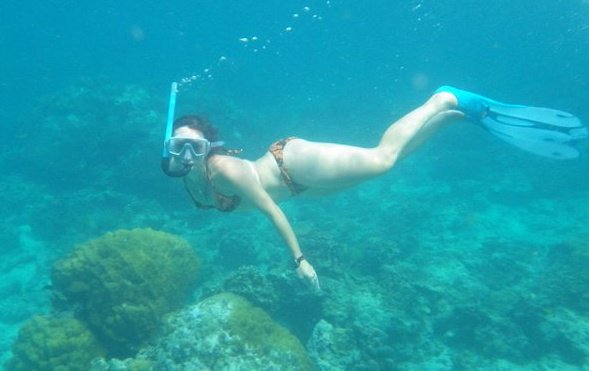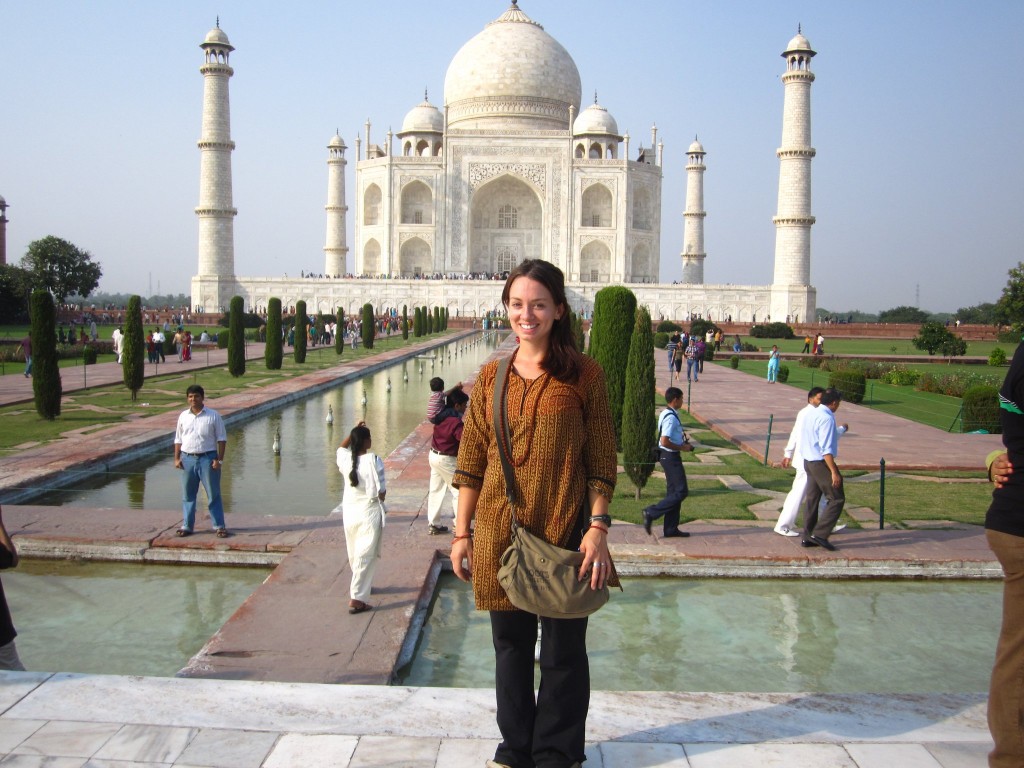 Where do you see yourself in 5 years… 10 years?
I see myself being a successful actress and travel host. I see myself being surrounding by the people I love the most and being completely content with my life. If I didn't see that, what's the point of anything?
 And last but not least, where can readers find you? Facebook, Twitter, Website, etc.
They can find me on my own personal website www.hopscotchtheglobe.com They can also follow me on:
Facebook – http://www.facebook.com/Hopscotchtheglobe
Twitter – @HTGlobe
YouTube – http://www.youtube.com/user/hopscotchtheglobe/videos
StumbleUpon – http://www.stumbleupon.com/stumbler/HTGlobe
Pinterest – http://pinterest.com/htglobe/
Google+ – https://plus.google.com/101308118710616604138/posts?hl=en
Category: Beauty, Blog, Girl on Top, How To, Mentorship, Networking, Self-Help
Pauleanna Reid is a nationally published journalist, motivational speaker, celebrity fashion stylist and mentor. Through a whirlwind of inspirational lectures, round table discussions and media appearances, she positively influences, challenges and reconnects youth with their passions while providing the necessary tools to prioritize and execute.