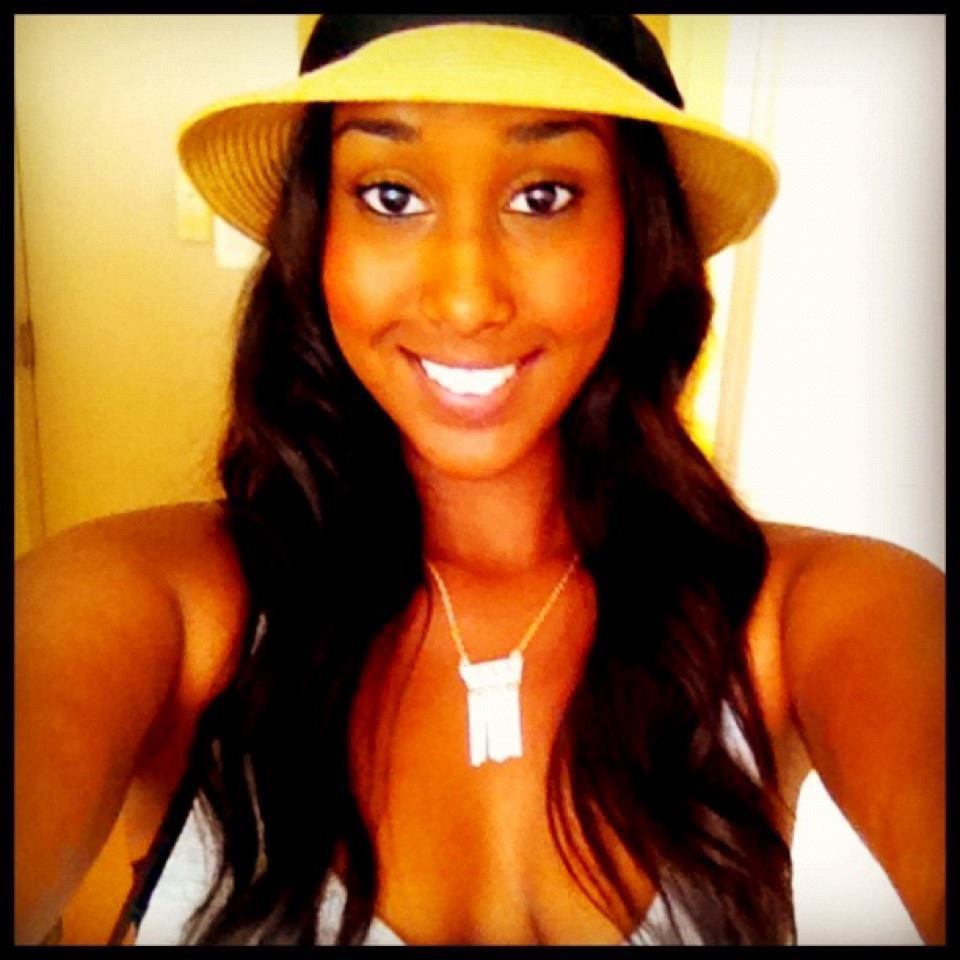 Who says dreams don't come true. Look at that amazing smile! It's obvious that Houda Rafle is living in her dream world and loving every damn minute of it. Houda and I have only been friends for a short while, but since the minute we met I've fallen in love with her charisma, positive energy and most importantly her ambition. Although Houda has solidified her career in the entertainment industry, she refuses to settle for "just enough." Working at E! News has opened her eyes to a world of new possibilities, established key relationships and has fueled her drive for success. At 27 years young, she still dreams big and has her heart set on becoming an entrepreneur. I am so happy to be apart of her journey and it brings me great pleasure to share her story with you.
20s/30s/40s
I'm 27 years old
What is your zodiac sign?
Aries
What is your educational background?
I attended Centennial College and studied the Broadcasting and Television program
Where were you born? Raised? Live now?
I was born in Saudi Arabia and my family moved to Toronto when I was three years old. I currently live in Toronto.
Single or Taken?
Single
First job ever?
I got my very first job at Swiss Chalet
First real job?
My first "real" job was at eTalk
Your 5 must haves of the moment?
My must haves right now is coloured denim, linen sweaters, leather leggings and denim jackets and tapestry scarves.
How would you describe your personal style?
My personal style is a combination of urban and vintage
What is your favourite book?
Memoirs Of A Geisha
What are you currently listening to?
Alicia Keys, Rihanna, Miguel
So what do you do?
I'm a Story Producer at E! Network Canada. I'm responsible for producing E! News segments which gives viewers a daily dosage of pop culture and entertainment. I also research and pitch creative content for the channel.
Take us along the path (personal & professional) that took you were you are today
While in college studying broadcasting, I knew that I wanted to work in the Much Music building. After applying, I landed an internship at eTalk. Early on I considered myself as the yes  intern. Getting coffee, running errands, going the extra mile and doing it all with a smile. I made sure to make the best of the opportunity I was given. It wasn't until assisting with several award shows I realized that my hard work wasn't in vain. Between being a full-time intern and also working part-time, my social life came to a complete halt. I knew that certain sacrifices would have to be made in order to fulfill my dreams. The five-month internship proved to be trying, exciting, and opened my eyes to the nature of the entertainment world. Upon completion of the internship, I expressed my gratitude for the amazing opportunity. I remained in touch, frequently emailing former coworkers and supervisors. It was through one of these emails that I was asked to come in for an interview and was later offered a Production Assistant position.
Working as a Production Assistant was very rewarding. I had the chance to meet so many people who I looked up to and also got to mingle with a ton of celebrities at the Toronto International Film Festival. After a year as a Production Assistant, I was promoted to the Librarian position. I knew that my ultimate goal was to become a Producer so I started shadowing producers and assisting them with their duties. I quickly began to learn the ropes and asked my supervisor if I was able to start writing entertainment stories. After two long years of working in the library I finally was promoted to a Production Coordinator. The interesting part about this position was that E! was launching in Canada and I was chosen to write the daily entertainment stories for the channel. After one year as a Production Coordinator, I was promoted to my current position.
What's the toughest thing you've been faced with thus far?
The toughest thing I've faced was constantly being told that I wouldn't be successful in the entertainment industry because it was a competitive industry. It's taught me that no matter what others think, you have to follow your heart, believe in yourself and success will then follow.
What did your parents want you to be?
My parents always knew that I would work in the media industry because I was obsessed with television and everything entertainment.
What's the best piece of advice you were ever given
The best piece of advice I was given was to always put God first, believe in yourself and to always work hard.
What advice do you have for women who want to follow in your footsteps?
For anyone who wants to get into the media industry I would definitely advise them to work hard, be an innovator and to take advantage of all networking opportunities.
Is it possible for woman to successfully balance both love and career? Why or why not?
I do believe it's possible for a woman to have a successful career and relationship. Everything in life takes hard work so if you work hard at both you're able to accomplish anything including a successful love life and career.
 What's the next step for you?
I'm in the process of starting my own business and I'm currently in the beginning stages of that. It's a really exciting and I'm looking forward to launching it early next year.
Where do you see yourself in 5 years? 10 years?
I see myself running my own company and expanding it throughout North America
And least but not least, where can readers find you? Facebook? Twitter
You can find me on Facebook at Houda Rafle and my twitter is @MissRafle