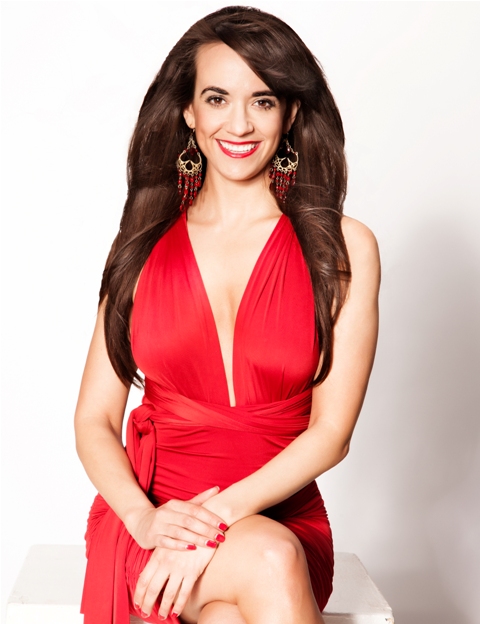 Laura Furtado first caught my attention with her infectious smile. She possess qualities that illustrate strength and confidence which inspired me to share her story. Laura is a dancer, instructor, choreographer and presenter and was named Canada's Top Young Entrepreneur of 2010. What I love about Laura is that she has created an empire, DivaGirl Fitness, as a platform to motivate and inspire women across the country. With over 25 years of experience in the industry, Laura's resume is both vast and impressive. She's made media appearances on Rogers Daytime, Global Television, CBC and Cosmo TV, just to name a few, and has traveled around the world where she has danced on many stages. Truly, this woman is one-of-a-kind and I am happy to announce the newest addition to our "Girl On Top" features, meet Laura Furtado. Here is her story!
20s/30s/40s?
30s and fabulous
What is your zodiac sign?
Scorpio- and I am a true Scorpio at heart.
What is your educational background?
Received my Bachelor of Commerce. Major in Marketing and Minor in eBusiness. I also had two years training in Computer Science.
Where were you born? Raised? Live now?
I was born in Toronto, grew up in Mississauga and now live in Toronto.
Single or Taken?
Single. Taken by my business.
First job ever?
Being a dance teacher assistant.
First real job?
Working for a marketing research firm.
Your 5 must haves of the moment?
#1. My iPhone- the first thing I look at in the morning and the last thing I put down at night.
#2. Lip Gloss- I never leave the house without one. In fact, I have one on my keychain, just in case ?
#3. Business Cards- I am a huge believer in networking and that every person you meet presents an opportunity for your business. You just need to be creative and strategic on figuring out how.
#4. Running Shoes- since I'm currently in love with running and am training for a 10K, I always have a pair of running shoes with me. I own 11 fabulous pairs at the moment. A woman can never have enough shoes!
#5. Water bottle- entering my 30s, I have become more conscious on my diet and lifestyle. So drinking lots of water and staying hydrated is important to me- especially since I'm ALWAYS on the go!
How would you describe your personal style?
Because of what I do, I have a very feminine style. My style is classy and fun with a hint of sexy. And if I can wear heels, I will!
What is your favourite book?
Believe it or not, The Mark Kay Way, as I was motivated and inspired by the business concepts shared in this book. This novel helped me build the business model that I lead today.
What are you currently listening to?
I listen to a variety of music and put shuffle on my iPOD. But lately, I have been listening to upbeat dance music, with all my running!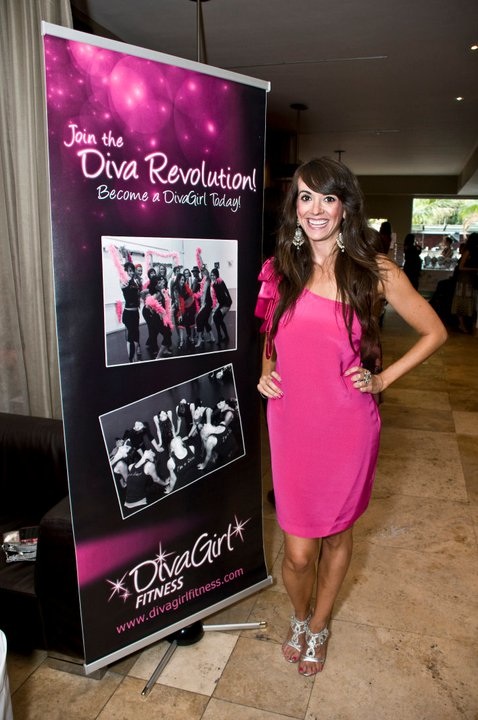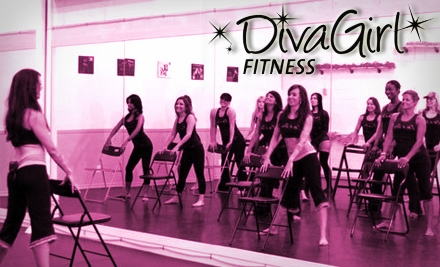 So what do you do?
I motivate women. I am the Owner of DivaGirl Inc., a community that encourages women to get fit, have fun and feel sexy. DivaGirl consists of 5 divisions: DivaGirl Fitness, DivaGirl Entertainment, DivaGirl Beauty, DivaGirl-Preneur and the DivaGirl Boutique. I work on creating dance/fitness programs, events and services for females, alongside my DivaGirl Licensees, to encourage women to unleash the sexy within http://www.divagirl-inc.com.
Take us along the path (personal & professional) that took you where you are today.
I never wanted to have my own business, or in fact, a career in dance. I wanted to either be successful in computer science or a kick-ass business women who travelled the world. Though I was passionate about dance, I always was focused on school. I danced/performed all through my university career, on the side, because I loved it and thought it was fun. The concept of DivaGirl came at a time in which I was overworked with classes and workshops and wanted to find a more efficient and fun way to conduct business. I thought it would be great to create a community of instructors, in which by leveraging and helping each other, everyone would benefit. This was something that was missing in the dance industry and I wanted to be one of the first to market.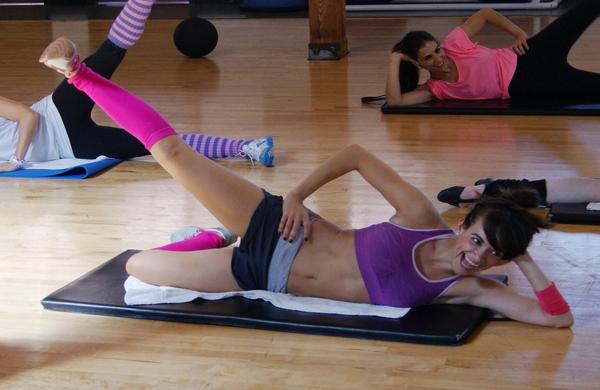 What's the toughest thing you've been faced with thus far?
The most challenging part of running your own business is managing a personal life. Being a business owner requires a lot of work hours- meaning that you spend LOTS of time with your best friend- yourself. So lack of time and priorities is challenging in relationships. The key? Find someone who works as hard, is confident about themselves and supportive in your career.
What did your parents want you to be?
My parents have been and are supportive of everything that I do. My parents never wanted me to be something specific. They just wanted me to be successful and happy and I think I have done that.
What's the best piece of advice you were ever given?
A big key to business success is finding a system that works for you and that you can effectively create revenue. Building wealth is truly a combination of two things: (1) creating various streams of revenue and (2) having others feel invested so they are motivated to promote your brand. Once I learnt this, everything became easier.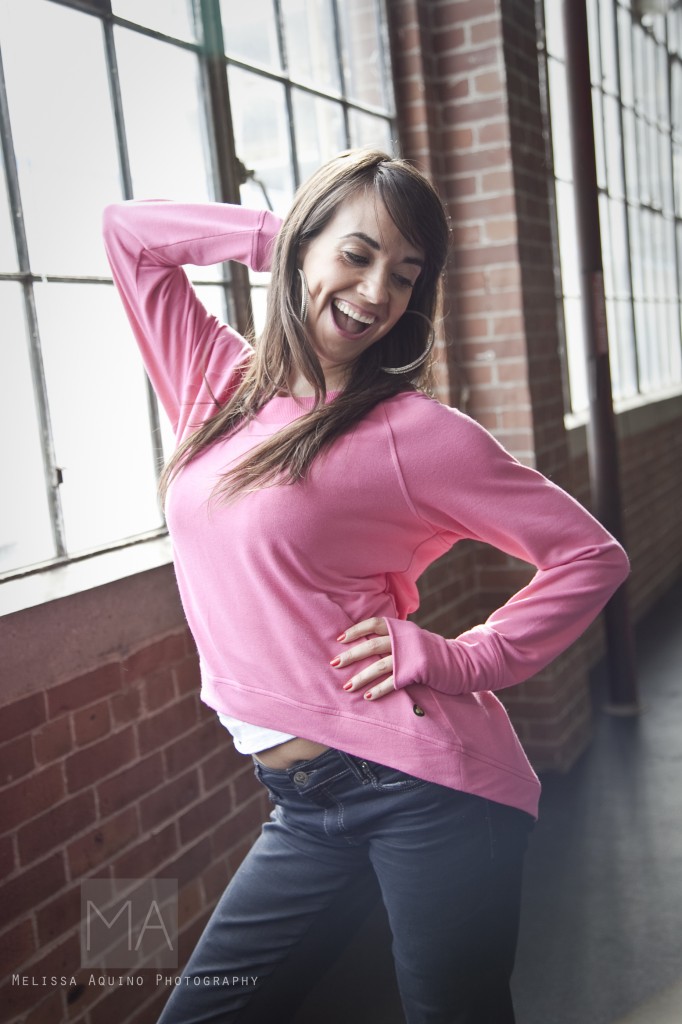 What advice do you have for women who want to follow in your footsteps?
The most important thing is finding out what you are passionate about- do what you love. Because if you are going to work hard and make it part of your life, you must enjoy it! In addition, do things right. Treat people with respect and follow up on your word. At the end of the day, it's not about wealth or power, it's about living a happy, productive and meaningful life. In addition, women need to learn how to be independent and grow their own success. You should NEVER rely on someone else to create your life and its rewards- you need to contribute. Finally, be prepared for the hard work. You don't get to success by taking the easy route; and if you did, it wouldn't be special once you got there.
Is it possible for a woman to successfully balance both love and career? Why or why not?
100%. Love and career should complement each other- not override each other. A successful, loving relationship will be one in which the each party respects and supports each other's career and work life. And if one can't accept your career and what you do, then they are not the right person for you. End of story.
What's next for you?
My main focus right now is building my licensee program and finding the right women to be leaders in the various DivaGirl divisions. In addition, I am focused on building exposure for DivaGirl Entertainment and bringing in more dance entertainment contracts to the DivaGirls. We have experienced great momentum over the past 6 months- I am just trying to maintain it.
Where do you see yourself in 5 years… 10 years?
In the next 5 years, I plan to work hard to continuously grow the DivaGirl brand and its current divisions. I plan on creating a stronger presence in various cities, such as Calgary and Vancouver. I also plan on executing DivaGirl Conferences throughout other major cities. In the next 10 years, I see my career changing focus, with having a family- then, I hope to focus more on mentoring, speaking and empowering women through education and events.
And last but not least, where can readers find you? Facebook, Twitter, Website, etc.
http://www.laurafurtado.com
http://www.facebook.com/laurafurtado
http://www.divagirl-inc.com
http://www.facebook.com/divagirlfitness
http://www.facebook.com/divagirlbeauty
http://www.facebook.com/divagirlpreneur
http://www.flickr.com/divagirlinc
http://www.youtube.com/divagirlinc