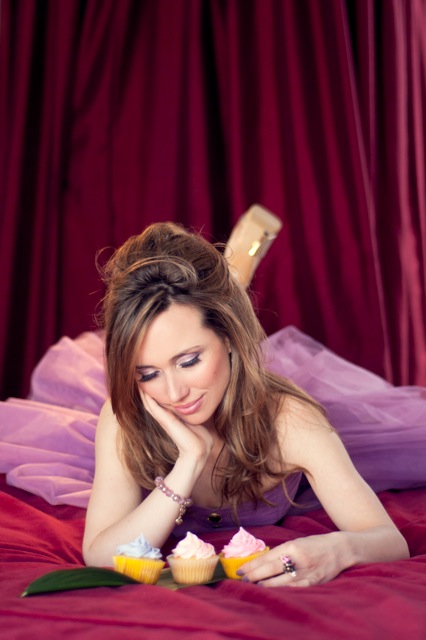 Tania Semper is not only this week's "Girl On Top" feature, she is also a true definition of a fashionista! She is a Luxury Lifestyle Expert & the creative mind behind her company, eFashionista. Through her upscale events, women are exposed to unforgettable experiences and a new network of like-minded individuals. Tania's high energy and ambition is infectious and I selected her for this interview because she is a great role model. As she expands her brand, many of us can take note of her determination and what it truly takes to become a successful entrepreneur. Since the day we met, she has been on the go and doesn't seem to slow down anytime soon. That's what I admire; her momentum and her ability to #thinkBIG. Today, Tania shares her plans to take her company to the next level and also discusses career advice for those of you who are ready to take a leap of faith. With great pleasure, here's her story..
20s/30s/40s?
31
What is your zodiac sign?
Pisces
What is your educational background?
College & 3 professional certificates, one in Fashion Marketing, Public Relations & Entrepreneurship. I'm all about continuing education!
Where were you born? Raised? Live now?
Born & raised in Montreal, although I recently moved to Toronto to further expand my business and move in with my boyfriend of course!
 Single or Taken?
Taken. I'm dating a guy who's a little younger than I for the past 4 years and loving it.
First job ever?
McDonalds, believe it or not, but I LOVED it. I have a passion for the food & service industry, the uniforms on the other hand, were not so flattering.
First real job?
Interwrap, a lumber packaging company based in Vancouver, I was their inside sales manager (I know, how unfashionable of me). I had an awesome boss who has been a very positive influence on my life
Your 5 must haves of the moment?
Is it bad that I am having trouble thinking of one? Does that make me less of a Fashionista? Canon G12, A Mini Cooper, Passotti Umbrella, Stella McCartney activewear, Macbook Pro
 How would you describe your personal style?
Chic
What is your favourite book?
Believe it or not, I don't have one
What are you currently listening to?
ColdPlay & Bitter Sweet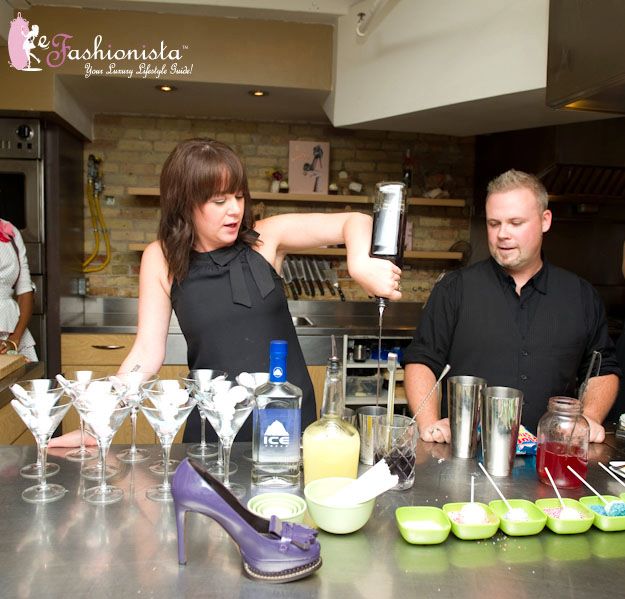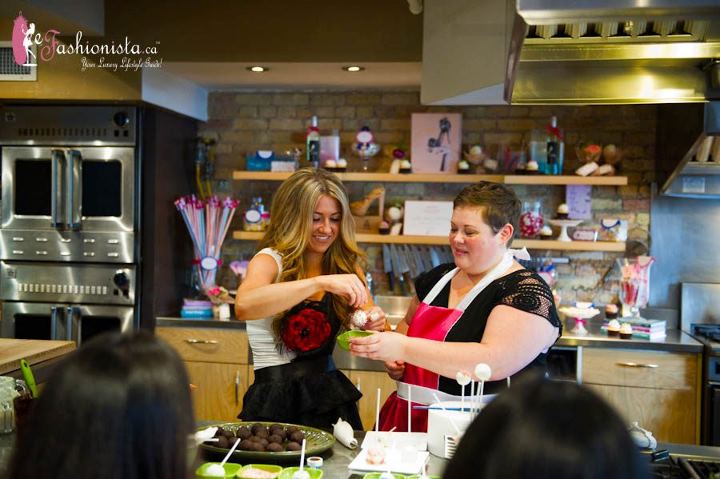 So what do you do?
I am the ultimate entrepreneuress! I own an upscale event company dedicated to bringing the privileged worlds of Gossip Girl & Sex and the City to life. I am on the constant lookout for Canada's most sought-after products & services and feature them within my whimsical events & photoshoots. I'm all about the little details, from the floral decor, to the stationary and candy table designs, right down to the tip of my stilettos! Creating untraditional, dreamy experiences is what I do best! Luxury bridal parties, custom media events, signature photoshoots, are amongst our services.
Take us along the path (personal & professional) that took you where you are today.
I've always taken the path less traveled. For as long as I can remember, my parents questioned why I always strived to do things differently than most. Questions I was often asked by my father were Why can't you just accept things as they are? Why do you always think you know better?
I didn't like fitting in a box, I wanted to touch many industries and do many things, that urge started at a very young age. Patience was not part of my character, I knew I wanted to accomplish many things and tap into various industries, I didn't want any limitations. Today I finally have all the tools to make that happen!
What's the toughest thing you've been faced with thus far?
Unfortunately I've trusted too many people and I've been burned a few times, when it comes to business it's cut throat so always have a contract in place, even with friends, trust me you'll thank me later!
What did your parents want you to be?
My parents never tried to persuade me into a specific profession and I thank them for that. I, on the other hand, dreamed of becoming a reporter or a television host. I always enjoyed being in the public eye.
What's the best piece of advice you were ever given?
Follow your dreams and never give up. You can make someone else's dreams come true or you can make your own, I chose the latter.
What advice do you have for women who want to follow in your footsteps?
Do it! If you're ready to make sacrifices and reach for the stars, especially monetary, entrepreneurship is the way to! Keep in mind that some doors won't open and others will shut in your face, but realize that these are blessings in disguise and move on.
Is it possible for a woman to successfully balance both love and career? Why or why not?
Absolutely! The key is to share your life with someone who loves and respects you as well as supports the career path you've chosen, success will follow!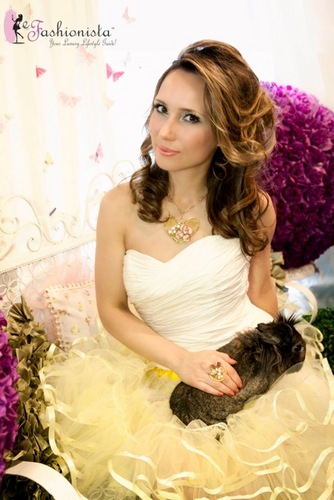 What's next for you?
Taking eFashionista to the next level! I'll be hosting a series of themed events across Canada (ex. Baking in High Heels), with one larger event in Toronto by year end. Our events allow Fashionistas to experience the most unique services first-hand, within a dreamy, whimsical platform they will never forget!
Where do you see yourself in 5 years… 10 years?
I don't particularly like looking that far ahead, I am constantly reinventing myself, striving to become a better business owner, lover, daughter & friend etc. I like going with the flow, I guess that's what being a Pisces is all about!
I share a huge love & passion towards animal welfare and will eventually be able to focus on raising awareness on certain issues very soon. A non-profit is in the works
And last but not least, where can readers find you? Facebook, Twitter, Website, etc.
Website: http://www.efashionista.ca/
pBlog: http://www.efashionista.ca/blog/
Facebook: http://www.facebook.com/efashionista.ca
Pinterest: http://pinterest.com/efashionista/
Twitter: https://twitter.com/efashionista
Category: Beauty, Blog, Girl on Top, How To, Mentorship, Networking, Self-Help
I am the co-founder of New Girl on the Block, a mentorship platform for millennial women who are dealing with major life and career transitions. In addition, my passion includes advocacy for anti-bullying and mental health in which I contribute my free time spreading awareness, providing expertise on media platforms and delivering keynote talks in schools nationwide. When I'm not working with young adults, I am growing my brand as a content strategist. I have successfully crafted a business in storytelling as a Journalist, Author and Ghostwriter.