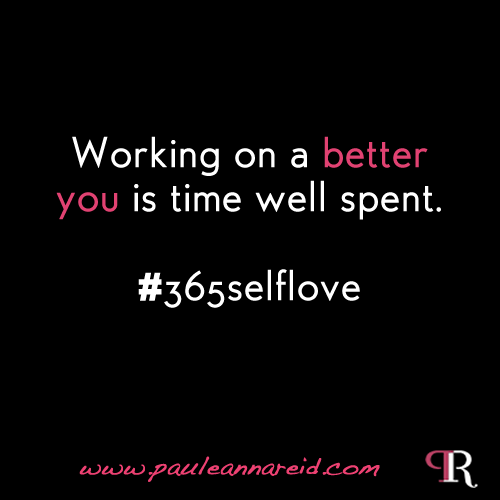 "Time management is really like life management, personal management and management of yourself. People who value themselves allocate their time carefully. They give their time usage a lot of thought. When you love your life, you love every minute of it. You are careful about misusing the hours of each day." – Brian Tracey
My blog and social media engagement has been a little quiet lately because I've been taking some time to breathe and absorb life's simple pleasures. In the past, I have often struggled with time management. No matter what formulas I have tried, I pretty much always end up back in a space where I feel unbalanced. It was hard to contribute all of my brain power to both a 9-5 and my entrepreneurial dreams. Hard, but very necessary because I know if I really wanted to create a life and business I loved, sacrifices had to be made.
:: Girl, the struggle is so real ::
But hey, I tried my best. That's all you can really do … until the day you make the courageous choice to QUIT YOUR JOB like I did last Summer. Now I have all the time in world and it feels great waking up every day knowing that I can spend the next XX hours on my multiple passions. But, yet again, working from home is a challenge in itself. Because although you have the freedom, you have to be very careful and very wise what you choose to do with that freedom. It's easier to get distracted by a phone call, social media, food, surfing the net etc. I work out of my bedroom which means my warm bed always looks tempting; like always. So I've spent the month of January really focusing on how to effectively manage my time. As an entrepreneur, whether part-time or full-time, it's imperative that you get your calendar in check. Every second of your day is crucial and needs to be accounted for. So far, I've been making fantastic progress. Here are some tips and tricks that have worked for me and I'm confident they will work for you too.
:: Get a good start to your morning :: I've always been an early riser. I do my best work in the morning before the rest of the world flops out of bed. In the past, I would jump out of bed, head to the bathroom and then jump on my computer. However, since switching up the routine I've noticed an increase in productivity. Now I have a process down and it starts from the night before when I go over my agenda for the next day and prepare my clothes and lunch if I have any meetings. I usually wake up around 6:00 am. and the first thing I do is grab a note book and pen to jot down all of my creative ideas before I even have a chance to second-guess them. I don't even think about it, I just let the pen do the talking. Followed by a half hour of  prayer and meditation. During these quiet moments is when I express my gratitude and ask for guidance, wisdom and protection. Trust me, with God on your side anything is possible. This conversation sets the tone for the rest of my day. I follow my prayers with a good breakfast (still working on this) and glance at news feeds, blogs and my email inbox but don't reply unless it's urgent. I hate the war with my inbox. Now I schedule two daily check-ins during the day specifically to tackle this problem. If not, I will be in my inbox forever and ain't no body got time for that.
:: Be selective about meetings :: There was a time when I wanted to save the world. I'd say yes to everyone who wanted a meeting or coffee date with me. But time spent with you is time spent away from building my business. No shade. I've just learned how to assess before I say yes. Meetings can easily eat up your entire day, so it's very necessary to learn how to say no. Marie Forleo has an amazing video which explains the importance of this. If at the very least I can do a Skype call, I will. But now that I'm full-time, there's a slim chance I will leave my house for a business meeting that is essentially not really a business meeting. Some people just want to shoot the shit. Say hi. Get into your head and not because they care, but because they are curious.
:: Know what needs to be done :: I try my best to prepare the night before. I have a to-do list of items I intend to cross off. Sounds easy. It isn't for a workaholic because I find myself wanting to cross everything off at once. *Cue breakdown* So I am now more realistic with my expectations. I write down my top 5. My top 5 items I am determined to accomplish before my work day is complete. If the rest of my list doesn't get touched, I've learned to be okay with it – which has taken me years to do. I live by one of my fave mantras, "Do your best and 'F' the rest." Identify priorities, eliminate everything else.
:: Delegate :: It's one of the best things I've ever done. Because it sucks not having time to spend with loved ones or not having time to do simple things like support a friend at an event or in my case continuing my sessions with my French tutor or writing my second book. So I raise my hand and ask for help. I brought on my business partner Safia Bartholomew who handles my communication and media relationships. She also is the co-founder of my mentorship program called New Girl On The Block. Then there's my web designer, Sherry Williams, my graphic artist Camila Cerna, my videographer Zecko J. and a selective few who are also on board. We work well together, share the same values and are on a mission to achieve personal and professional success. I only rock with 10s. Instead of learning a million skills and being mediocre at them, I've learned to allow people to do what they do best and just watch the magic happen. Major time saver.
:: Tide your living and work space :: Nothing urks me more than walking into a dutty space, of any kind. I can't do it. I can't work in it. I refuse. Your work space is a reflection your mental space. Set aside time on a weekly basis to clean up the clutter. Jennie Dede, vice president of recruiting for Adecco says, "Your performance coincides with your workspace. When it's organized and precise you have the mindset and motivation to work." – So true.
:: Carve time for yourself ::Â  Your best ideas will come outside of the office. To avoid feeling like I'm part of a circus, I make time for one thing a day that is important to me – and it cannot involve the computer or phone. *Gasp* Super hard, but very possible. Some days I will throw on a two-piece and jump into my jacuzzi, other days I will take myself on a lunch date at a fave restaurant, other days I may pop in Yendi Phillips workout tape (which is fantastic btw).
The point here is to not only exercise better time management practices so you can get the most out of your day, but to also take better care of you. You are no good to anyone if you constantly feel overwhelmed or you are on the verge of a major breakdown.
Do your best. 'F' the rest. Keep your day simple and fabulous. I know we all strive to become Superwoman but it's just not realistic. You know what you need to strive to be? The best version of you. Nothing else is more attractive than people who are confident and understand who they are and what they want out of life. My number one priority is to make each day better, more productive and to find time to love and laugh more. What's yours?
Peace & Love,
PRxo