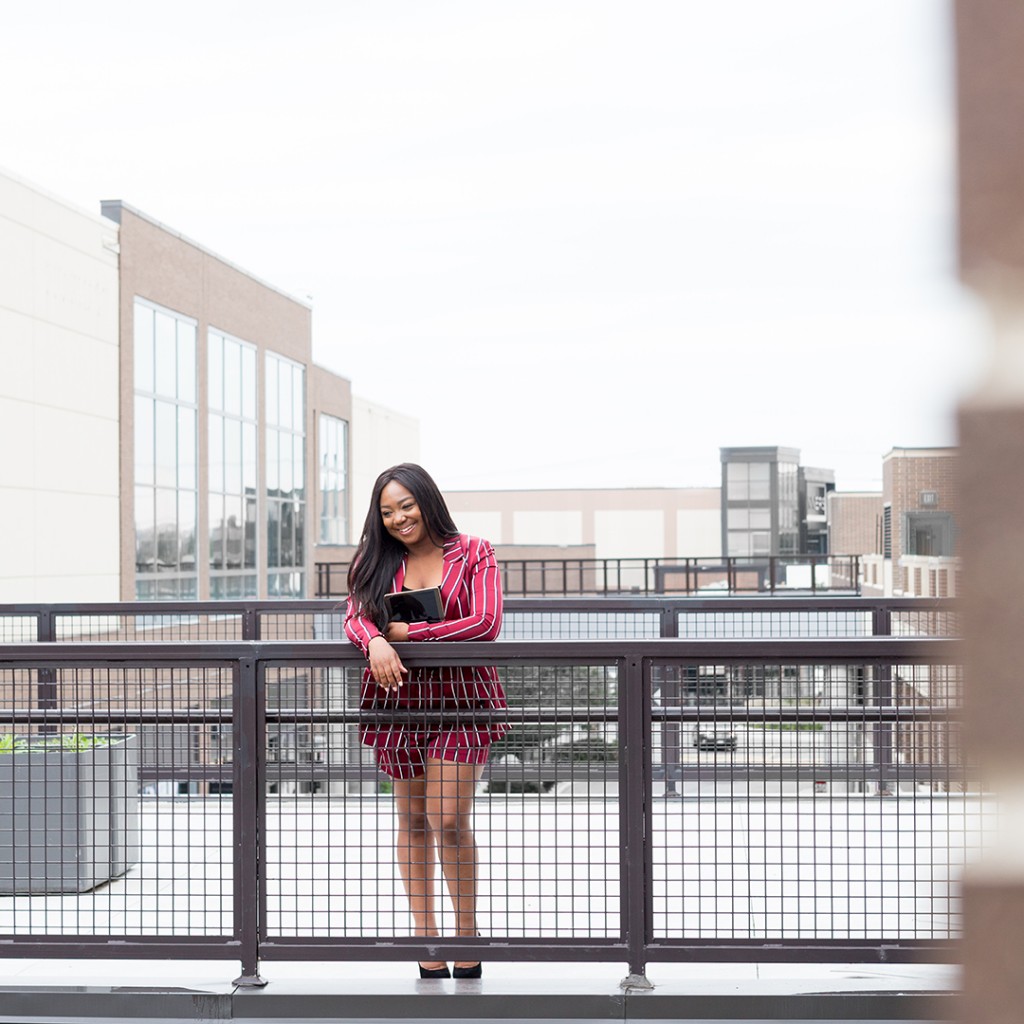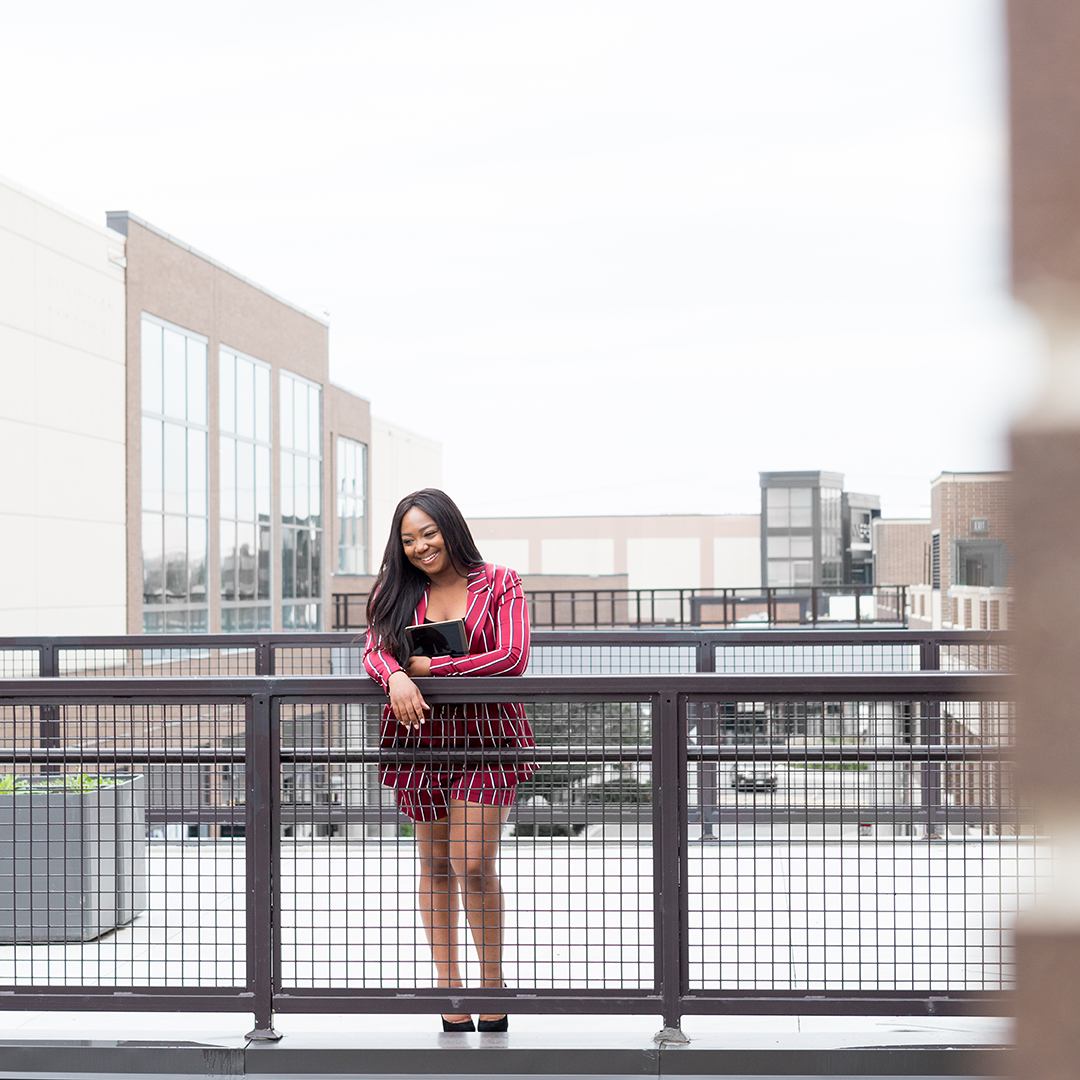 I used to have a timeline for everything, all things.
When I was in my teens, 21 was the age I set to figure it all out. Then when I hit 21 and realized that life wasn't yet "perfect" I gave myself more time and set a new age of 25 to have it all together.
Girl, I'll be 30 in November and shit still ain't in order.
On social media, most would say my career is #goals and I try to be as transparent as possible so that you can see a full view of who I am. But a lot goes on behind the scenes. I need you to know that nothing just happens. For many of my career wins, I've had to either pull all-nighters, pursue contacts, raise my hand in meetings when I was scared to speak up, book many flights I couldn't afford just to meet the biggest players in my field or fail hard to earn the opportunities I wanted. With that being said, putting my career first means that adulting and self-care have taken a back seat. For those of you who make it all look so damn easy, kudos to you. You can probably teach me some things. But in true transparency, half the stress that used to consume me was brought on by caring too much about what other people think of me because I didn't have half of my check list done. My career is amazing and I do extremely well, but I still get judged because I don't how to do certain things at my age. I've had to tell myself over and over, that this is my journey and mine alone. My priorities are much different than other people and that's okay.
Offline, in my kitchen, while chatting with mom and dad we often discuss my present and future. We have so many loving, transparent conversations about the direction of my life, what goals I'd like to attain and how to continue to bloom as a young woman. Here are 7 things I have yet to accomplish but am actively working on.
1. Good credit
I aired out all my dirty laundry in my income report last year and was honest about my credit status. It's super average and something I'm working hard towards improving. The thing is, this takes time and I'm trying to exercise patience.
2. Taking care of my health
By far the biggest struggle of my life. I'm not even 30 and I've been admitted to the hospital twice for chest pain caused by stress and poor diet. Still, I didn't learn my lesson. But I recently picked up the phone and called one of my old trainers. She is so patient and kind. We have had great jokes together. When I told her that I was finally ready to curve my eating and get my body moving, she welcomed me back with open arms. We've been training for 3 weeks and even though it's so hard, I am doing it and I'm proud of myself.
3. Savings for retirement
Ah, the life of a business owner. While I am saving money, I definitely don't have as much as I had anticipated at this age. An emergency fund and a retirement fund are two different money pools and I've been working overtime to make sure both are at a comfortable number. I also have a team of advisors; my accountant and my financial advisor.
4. How to cook for myself
I won't make excuses. I just never took the time to learn. I use delivery services, I'm always in a meeting and I travel a lot. My lifestyle doesn't exactly fit Sunday meal prep or maybe I don't make it a priority. But it is something I'd like to master as I start thinking about having a family in a few years. I watch my mom throw down and entertain so gracefully and think to myself, do I have it in me? I guess we'll see.
5. Organization
I'm a bit scattered in my thoughts. I live in organized chaos which really works for me but I would love to be a bit more organized with my living space, work space, ideas and daily routines.
6. Making time for family
Last weekend I did nothing but schedule coffees, and meal-dates with family members that mean the world to me but I have not seen in a long time. It felt really good to disconnect from social media and all distractions and engage in meaningful conversation.
7. Positive body image
I'm always talking about the relationship I have with myself and my struggle with loving what I see when I look into the mirror. Self-love, self-confidence, and self-esteem are high on my list of priorities. It's the foundation to everything. I saw the best affirmation this morning which said "Black, and woman, and worthy." I know the conversations I have with myself will determine whether I win or lose.
Just like my dating lists, I'm also throwing a few rules out the window. It's too much pressure and I simply cannot deal. I'm working with urgency but at a pace that works well for me. I'm also learning to stay in my lane and shut out the noise. I hope my transparency has helped you to realize that we are all trying to navigate life the best way we know how. No one has all the answers.
Peace & Love,
PRxo