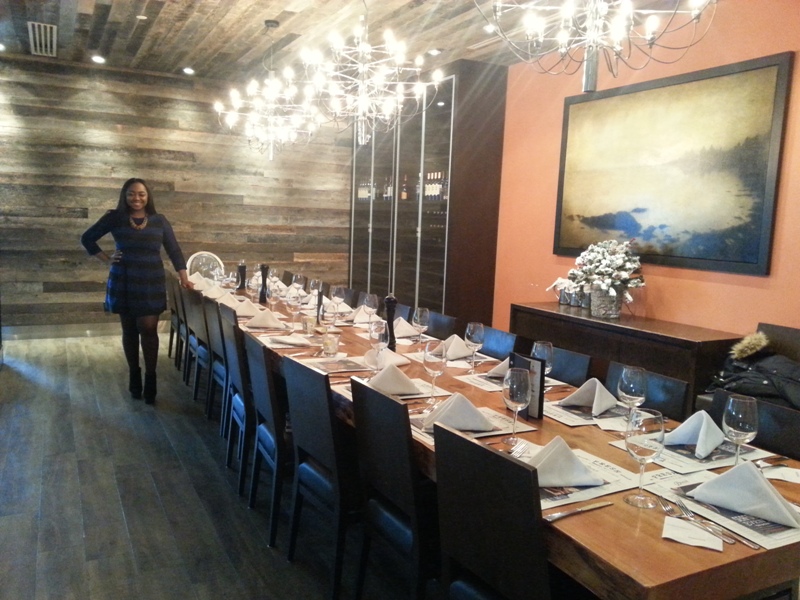 On Sunday, I teamed up with Tracey & Raquel Moore, Founders of Moore Beauty Inc to co-host a private lunch. We had this idea of bringing together 20 women who exemplified qualities of a #girlboss. We carefully selected women we admired and wanted to learn more about because often times (and I'm sure you feel the same) we develop online relationships with people and think we know them but don't really know them if you understand what I mean. I'm all about connection. When I interact with you, I want you to feel something. I want you to learn something. I want you to walk away with the understanding that I actually care. So as a collective, we sourced out a great restaurant with a private room and welcomed a discussion about life, business strategies and wellness.
As each goddess walked through the door, we greeted her with hugs and smiles. Once settled, we asked each woman to share who they are, what they do as well as the one challenge in their business they need assistance with. As you can guess, it took less than 5 minutes before the room filled with inspiration. I listened as they all spoke about their passion with a full heart. Some stories I had been familiar with, some I heard for the first time.
What I learned from this experience is that behind closed doors everyone is fighting their own private battle. You can crop and edit the heck out of your photos on social media to appear pretty and perfect, but in time, the truth always reveals itself. My friend and host of Rogers Hit television show, A Voice For All, Jahmeelah Gamble shared something profound that will stay with me. She mentioned that in business she looks at "payment" in 3-ways.
Blessings.
Opportunity.
Money.
Sheer brilliance. I'm sure many ladies experienced the same aha moment. Raquel also said something memorable. She mentioned to the group to not only think about what advice they can get, but also think about what they can give.
More heads nodded in agreement.
After sharing, we then allowed the conversations to flow organically. Nothing forced. I sat back, watched and had a moment of gratitude. I really enjoy watching people light up. At the end of the day, we all would like to feel validated, loved and recognized for our contributions.
Especially entrepreneurs. The struggle is mad real.
Anyway, moving forward, both Tracey & Raquel will continue with this event series and make it their own. It was both a pleasure and an honor to be in the company of beautiful warriors. I look forward to continuing the conversation and helping each other push the needle.
Peace & Love,
PRxo