My mentors believe in me on days when I find it hard to believe in myself.
As a result of dropping out of college during exam week of my second year, I discovered the power of goal setting. I was looking for a way out and a way up because I disliked the college program I was in. At the time, I didn't see how it aligned with the vision for my future so I took matters into my own hands and quit.
Just like that.
I ripped up my exam, walked out of the classroom and left it all behind. Without a plan. Without any resources. It was an incredible risk and I wouldn't encourage anyone to do it, but I've always been one to succeed under pressure and that disruption of my normal routine needed to happen so that I would wake the hell up.
Because it's easy to get comfortable and in that space of comfort often times you end up settling and I didn't want that for myself. My first step immediately was to write down my goals and get clear about what I wanted to do with my life. The answer was simple: I wanted to become a writer. Nothing else mattered to me. I just wanted to express myself creatively. I had been journaling a long time; since high school. Despite the fact I failed grade 11 and 12 English, deep down I knew I was bomb. I really believed in myself – which was hard because friends and family didn't. I didn't meet academic standards so they counted me out of the game. But they didn't know benchwarmers have grit. They stay ready to get tapped back in at any moment.
If I wanted to excel as a writer I needed to connect with people who could advise me how to do that. In 2009, I met two incredible women who made room in their lives to aid me in building my career.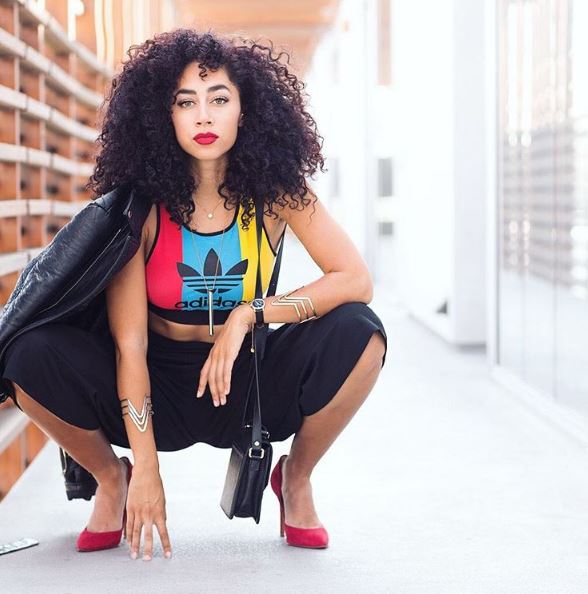 Shannon Boodram has been like a big sister to me since we were introduced at the Remix Project – all thanks to Bryan Brock for the hookup. She played an instrumental role in shaping my career as an author. We co-produced and edited at least the first 8 chapters of my book which included weekly meet ups, late-night phone calls and a zillion questions asked. You'd honestly have to be crazy to pursue writing. It's emotionally exhausting and requires a lot of upkeep to stay inspired. But Shannon kept pushing me even on days I wanted to throw in the towel. What I also appreciate about her is her ability to call me out when I was exhibiting bad writing habits and wasn't raising the standards for myself. I would be so annoyed when she made me complete revision after revision after revision, but now I understand the lesson she wanted to convey: Step your shit up. Don't get lazy.
What I love about her the most is as famous as she is, she still lets me know she is thinking about me in small meaningful ways. Whether it's a comment on a post or retweeting something I say or sliding in my Facebook inbox when she's in town. She is super humble, relatable and I feel comfortable connecting with her whenever I need advice or help with something.
Today, Shannon is a YouTube influencer, author, speaker and sexpert and can be seen awesome platforms like on The View sharing her insight on love and intimate relationships.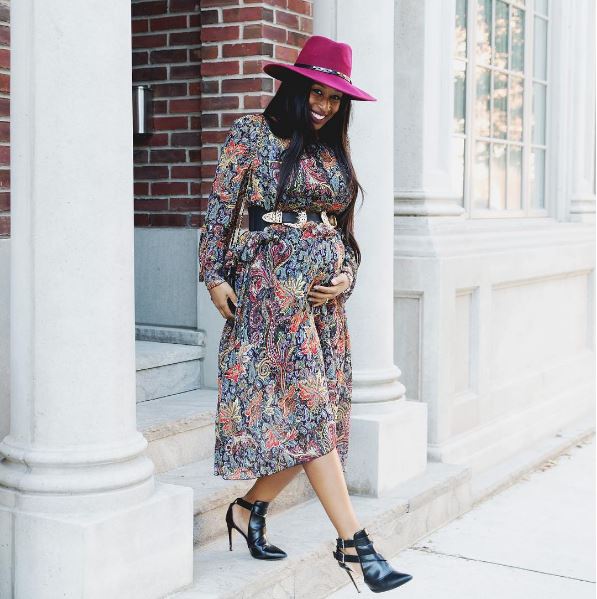 Later that year, I met Shannae Ingleton, at the time she was the Founder of a company called What Women Want. I discovered her via Facebook and had been observing her effortless style for months. I enjoyed reading her blog, I loved her ambition and secretly wanted to be her friend. I was in my early 20s and curious. I was still in the process of finding myself and something in me said 'just ask her' and so I did. I sent her Facebook message and extended a dinner invitation. During our date I would pick her brain and learn more about her story. I'm grateful for Shannae because she gave me a chance. She replied 'yes' to a girl who had nothing going yet still invested in my future. She gave her time which evolved into a great friendship. There were so many special moments that followed.
She is the reason behind my love for blogging. When we met, I was just writing in a beat up notebook but she encouraged me to aim higher and start a blogspot. So I did and moving forward I used it as an online diary – so addicting! As our mentorship grew over time, so did her investment. I remember the day she called me and said, 'Hey P! I have an opportunity for you that I think you'll be great at' – this was the moment my life changed. I went from blogger to nationally published journalist at the age of 23. My first article was featured inside the National Post. I went on to be featured in every single major newspaper across Canada for 4 years after that.
Cray.
This is such a huge lesson I will never forget. Produce quality work. Always. You just never know who is watching and what power they hold. Shannae had noticed my work ethic and the passion I had for my own blog. I was also a guest contributor to her platform too. When she felt I was ready, she opened another door for me.
Hashtag. Blessed. We've gone on to celebrate everything from birthdays to company launches, career transitions, her wedding and now a baby on board! The best career move I ever made was to advocate for myself and ask for help.
Years later I met other mentors Bea Arthur, Rakia Reynolds and Stuart Knight.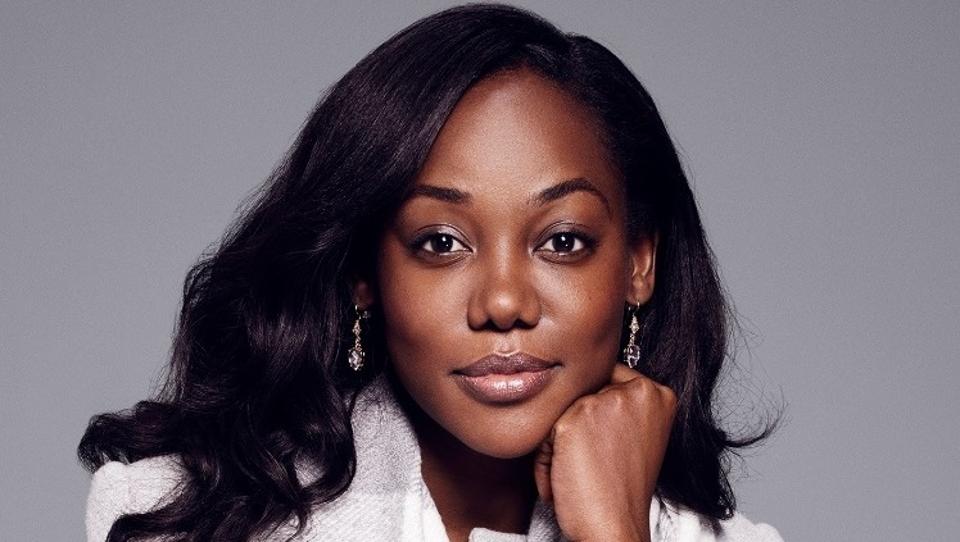 You might recognize Bea Arthur from Shark Tank or her tech company Pretty Padded Room later known as In Your Corner Online, on online life coaching platform for individuals with mental illness. She built a half a million dollar company from scratch. Super impressive. We met in 2013 when I reached out to feature her in my Girl on Top interview series. Honestly, sometimes all you have to do is just ask. I was so happy when she said yes because it meant I was now becoming a networking maven and consistently adding new, smart and interesting gals into my circle. I later ended up working for Bea. She taught me the importance leveraging your resources, making quick and sharp decisions as well as how to turn a test into a testimony. I visit her every time I travel to NY for business. Love her to bits!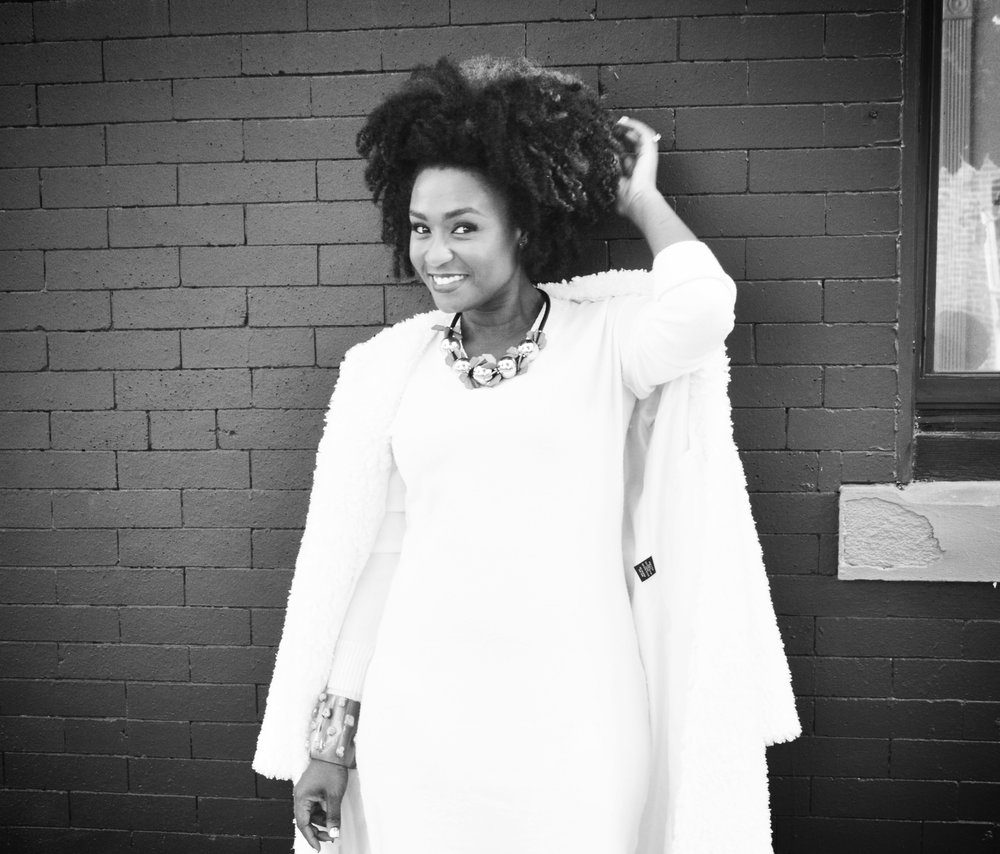 How I met Rakia Reynolds is quite interesting. Back in 2014, I was invited to the Uniquely You Summit out in Washington, DC. I arrived to the event early to check out the university and network with some of the girls. I studied the other panelists on the plane and there were a few I definitely wanted to connect with, included Rakia. She is the President of Skai Blue Media and an all-around rockstar. Her client roster includes Forbes Magazine, Ashley Graham, Dell and Serena Williams. We started talking prior to the event in the green room. She was sweet and attentive. We later ended up sitting next to one another on stage where we had the opportunity to learn from one another's stories.
After the event, I made a few trips to New York and emailed Rakia prior. Nervous of course, I asked her to coffee in order to nurture the relationship. Rakia ended up becoming a mentor overtime. I had expressed my desire to learn from her because I was at a point in my career where I wanted to be known as more than a writer. I now wanted to become a businesswoman. If there was anyone to guide my steps, it was her.
Over time, I assisted on a few personal projects of hers and eventually landed a freelance position at her company – which I still hold today. I'm a staff writer and it has been one of the most rewarding experiences of my life. She really helped me look at the world from a larger lens. I once thought I was thinking big, nawl. She always encourages me to think bigger.
Hashtag. Blessed.

Last but not least, Stuart Knight also plays an active role in my life. He is a world renown speaker and entrepreneur who literally walked into my life at the right time. When he's not flying around the world, he is here in Toronto. Roughly three years ago I attended one of his events. He puts on a free keynote every year. When he blessed the stage I knew right away I needed him in my life.
I crave relationships with people who are authentic, smart and business-savvy. Stuart is all of those things – which also made me incredibly intimidated which is why it took nearly 4 months for me to muster up the courage to send his Business Manager an email. When I received a reply in my inbox, I screamed. She said that Stuart would be happy to meet me and we then worked on how the structure of our mentorship would work. With the other women, I do have free reign to connect at any time and they are pretty open to chatting as their schedule allows. With Stuart it's a bit different. I get one hour once a month. Quite honestly, it's more than enough because our sessions are jam packed with so much laughter, advice, sometimes tears (b/c I'm so emo) and great insight. I can ask anything. Anything! It's really refreshing to get a male perspective on things and I appreciate how candid he has been with me.
One of my favorite memories happened in 2014. I invited him to my book launch (hesitantly – but only because I know how busy he is) not thinking he'd have time to attend. But when I walked out onto the platform to give my keynote in front of over 200 people, there he was sitting in the crowd. I freaked out. It meant so much that he came out. Those are the moments that matter.
Mentors have saved my life. These meaningful relationships keep me sane and their words hold a lot of weight. It's also part of the reason I started my own mentorship platform. Because these individuals have been so active in my life, I feel the need to give back. It just wouldn't be right if I didn't.
If you are seeking mentorship, take note of the kind of person you want in your mental space. This person should exhibit qualities and a lifestyle you can learn from and that you admire. There is no perfect approach to building a unique bond with someone. As you can see, mine all happened very organically. Sometimes it's just a matter of raising your hand and saying, I need a mentor.
Peace & Love,
PRxo