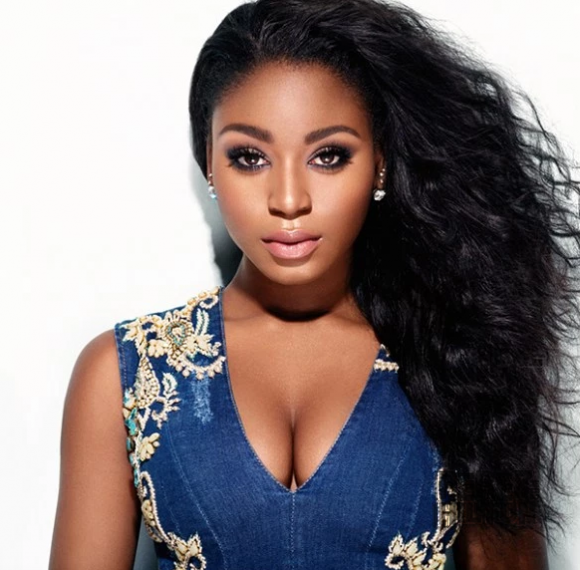 Normani Kordei is the epitome of black girl magic in it's truest form. At the young age of just 20, Normani has achieved worldwide success as …• of the global girl group Fifth Harmony. Her talent, beauty, and drive have thus far catapulted her to the height of fame. Though that fame comes at a price- rumors, gossip, internet trolls, and blogs that thrive from click bait headlines- Normani has managed to remain rooted and grounded in the crazy world of Hollywood.
This star is already shining and doesn't see her light dimming anytime soon, as she plans to pursue acting and fashion beyond her music career. I caught up with Normani to chat the importance of empowerment and what more she has in store.
 You just celebrated your 20th birthday. What goals do you have for yourself for the next 10 years?
Seeing as how I started so young I think I've pursued and accomplished a lot during the amount of time that I've been in the music industry. I have my own operations aside from fifth harmony, and in the next few years I will touch up on those things. Acting as always been a dream of mine, I would like to mimic J-Lo in the way she transitioned so gracefully from the music industry to acting. I also want to build my own empire €" I want to keep pursuing my music and hopefully people can understand who I am. Fifth Harmony has its own sound but I want everyone to know who Normani is. Aside from acting and music I also want to start a clothing line. I want to be a fashion icon and just continue to inspire and just be happy.
What's the most empowering thing for you about being in a girl group?
Five girls that didn't know each other, who were raised differently all came together to make one common goal happen. A lot of times society pins women against each other but that doesn't have to be the case. If it weren't for other girls and this group, I wouldn't be in the position I am in now. I have had the best years of my life through this experience. We've learned so much from one another that we can take with us for the rest of our lives after this is all said and done.
Who are some of your personal musical inspirations?
Beyonce. I grew up listening to a lot of 90s, early 2000's r & b. I always joke and say I was born in the wrong decade I wanted to be grown up already in the 90s but I think it's even better now, I appreciate it more. Here are a few:
Aaliyah, TLC, En vogue, Tony Braxton, Selena, Jhene Aiko, Destinys child
A lot of soulful music. I love lyrics, anything with good lyrics. I think real soul from back in the day has been lost and should be brought back.
How do you define and embrace your 'Black Girl Magic'?
That's such a cute question! I think something for me honestly, when I was a little girl, I went to a private school and I was one of the only black people in the whole school, so it was tough I remember everyone had straight hair and I would ask my mom straighten my hair. But growing up in the household that I did and having such strong support system really helped. My parents always made sure I was educated on the history and all that our ancestors went thru, and it made me appreciate my skin.I think people need to have more compassion and consideration for one another. Our skin doesn't define who we are as people. I love who I am and I love the history behind my skin. It has a lot of meaning to it. Going through the struggles and insecurities made me stronger and more comfortable in my skin. Another thing that helps me embrace it is seeing young girls and boys that look up to me especially being the only African am in the group " I feel like it's my duty to be strong for them and show them that their beautiful no matter what skin color.
What does the group have coming up that you're most excited about? (Festival, tour, working on new music?)
Tour, we just came from South America and it was really really fun! we're going to the US and Europe next and I can't wait! Make sure you get your tickets from live nation.com! I am excited to be promoting our album 7/27 so make sure you take a listen to that.
Who are some of your style influences and icons?
Rihanna she is fearless, I feel like she goes based on her mood which is what fashion is about. Ciara. Aliyah. I loved the way she dressed. I think her old fashion comfy chill, style represents a whole other side of me. Sarah Jessica Parker. She is amazing she owns everything she wears and is never afraid to just be BOMB.
What is one thing you think that people should know about you personally that they may not be privy to?
I can never travel with less than 4 suitcases. I have to travel with 4 or more always, because were gone for months at a time! I'm the one in the group that has the most bags and everyone always gets mad at me when we get to the airport because I always have to pay extra for my bag overage, haha!
 _______
ABOUT THE WRITER
Samantha Callender is a multimedia journalist whose work ranges from entertainment journalism to pieces highlighting social issues in multicultural communities. Samantha strives to find intersects between entertainment and social matters, believing that pop culture has the power to not only entertain the masses but to educate them as well. Her goal when storytelling is to write pieces that serve as a catalyst to prompt dialogue and activism. Her work can be seen on VIBE, Jet Magazine, The Root, Madame Noire, HerAgenda, and Cosmopolitan Magazine. Follow her @onyourcallender