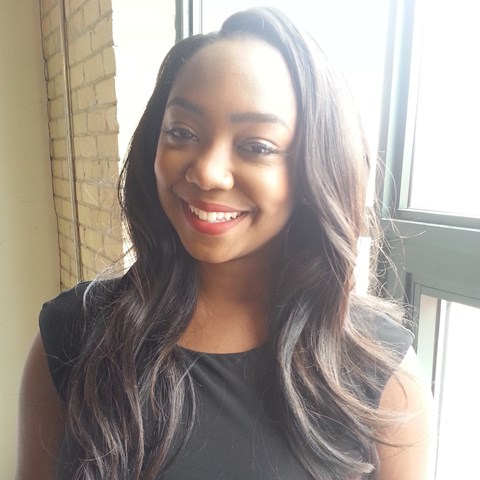 Mornings are the sweet spot of my day. It's when I get my best work done and feel the most alive. If I don't start my day on the right foot, the rest of the day is often a challenge, so I make it a best practice to buckle down and be strict with my routine. I hope this inspires you to hit the snooze button less and grow more excited (and strategic) about how you spend your time.
1. I used to have a very bad habit of checking emails in bed. The first thing I'd do is grab my phone and catch up on what I missed when I was sleeping (ah, life of a work-a-holic). But I was reminded by my friend Theresa Laurico, Founder of The SociaLIGHT Conference, to take a few moments to myself before I let anyone else in. Sometimes I have to even catch myself mid-motion. I retract my stride, lean back in bed and enjoy a conversation with God. Some days we talk longer than others. But at the very least, I whisper, thank you because some people didn't make it to today.
2. I wake up at 4:30 a.m. on five, mostly six days out of the week because I love getting a head start on the world. While others flop out of bed around 8 or 9 (or even later), I've already conquered half of my to-do list. My colleagues and I practice what we call our 5 before 8′. Tackle 5 things off the to-do list before 8 am. My good friend Trey Anthony taught me this rule of thumb. Well, I was already doing it, but she put a great label on it. Now I tell everyone I know.
3. I have a feel-good playlist. I'm actually listening to it right now as I write this blog post. Demi Lovato's Skyscraper pure magic. I don't know about you, but music makes me feel really good. At times I get so moved, I cry. Whether in good times or in bad, I pump up the volume.
4. I know what makes me dope and I remind myself daily. If you watch the show Being Mary Jane, you'll notice she has a habit of leaving sticky notes around the house. I saw this and thought, wow, finally someone who gets me. I do the same thing. My bedroom mirror is filled with love notes to myself. Each note reminds me that I am important, smart and beautiful. What you say to yourself matters. Don't be afraid to speak out and speak up.
5. I connect with at least two strangers monthly. I thoroughly enjoy meeting new people and nurturing existing bonds. I've been using Ten Thousand Coffees for just over a year, I also like using social media to meet new people. Bea Arthur, Lenny Williams, LC Johnson, Think & Grow Chick, Sherry Williams are all cool, smart and interesting connections I've made in recent years. I choose at random and at the very least something about this person either inspires me, motivates me, challenges me or really pisses me off and I need to get to the bottom of it all, ask questions and learn about their story.
6. I enjoy learning at at my own pace and in my own style. One year I hired a French tutor, another year I worked with a boxing coach, now I'm into science (btw if you have not yet discovered the YouTube channel ASAP Science, please drop everything and go now – the freaking best ever!). I've learned some of the most important lessons of my life outside of the classroom.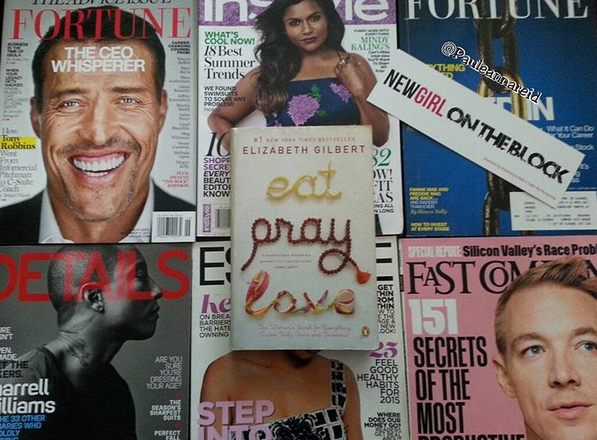 7. I read. A lot. I probably have one of the largest business magazine collections out of everyone I know. I am definitely pushing 200. Some, I use when creating my yearly vision boards and most of them I read and review. For my birthday or Christmas, I don't want diamonds and pearls, I always say, there's absolutely nothing sexier than a business magazine subscription. I am also trying to get back into novels again. I share love for a good book too.
8. I own a gratitude jar. My friend Chivon John introduced me to this concept years ago. Reflection is a big part of my daily routine because behind every experience lies an important lesson. I try my very best to express gratitude for the good, the bad and the ugly.
9. I believe in vision boards. I recently wrote a post on the 10 thoughts I turned into real life things. I believe in the law of attraction. Our minds are so powerful.
10. I study successful entrepreneurs and I'm totally obsessed with watching YouTube interviews. Some of my favorites include Mindy Kaling, Karen Civil and the legendary interview with Damon Dash when he made his most recent appearance at the Breakfast Club.
Peace & Love,
PRxo