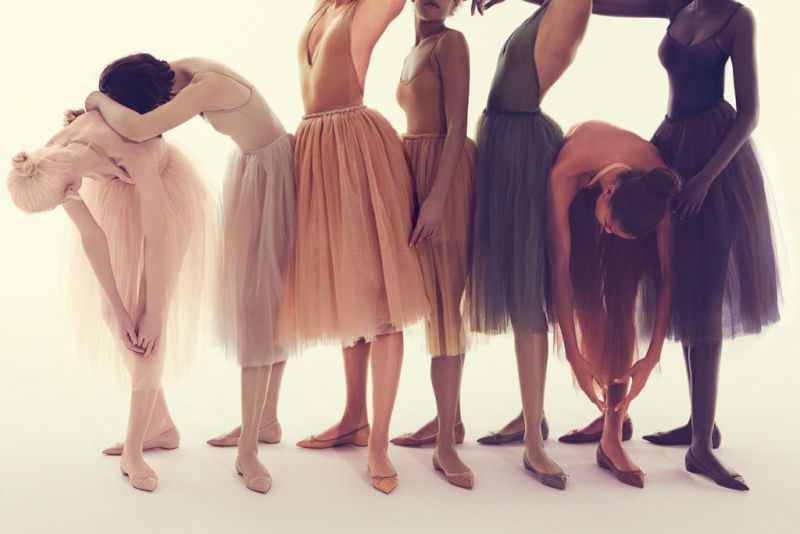 Christian Louboutin, who is a famous shoe designer and  well-known for his signature red bottom shoes, has recently announced that he will be carrying ballet flats in every shade of nude to cater to women of all skin colours. This is a ground breaking moment in fashion because most of the world is used to nude being a pale beige/pink colour that is particularly designed for Caucasian women. Black women would still wear this shade for fashion but it wasn't a true nude to their skin tone. The nude shade is supposed to have a "barely there" effect and blend into your skin as though you were wearing nothing at all. Christian Louboutin's flats are still pretty expensive, coming in at $595.00 but at least the brand is acknowledging the fact that they need to broaden their range of colours based on every woman's skin colour.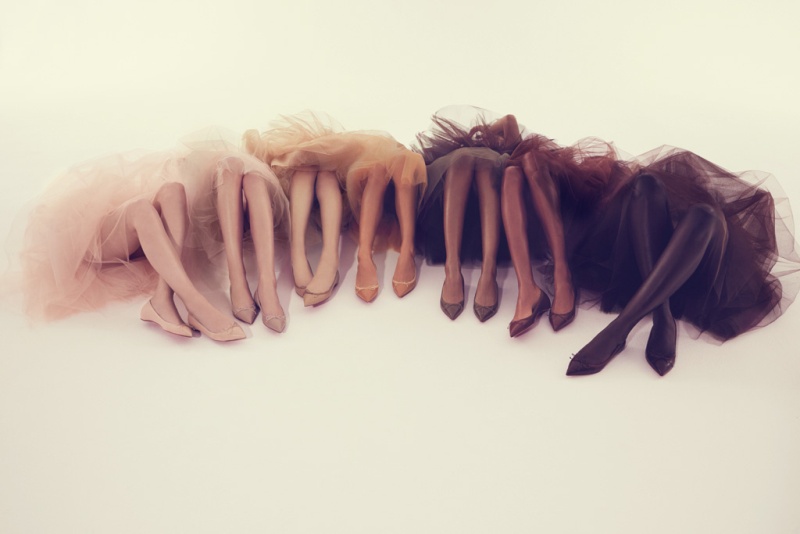 You know we are living in a great time when people are recognizing that there are not enough brands that are representing women of colour enough or at all. Nubian Skin, created by Ade Hassan, is a lingerie/hosiery brand that carries bras, panties, and stockings for us black girls. I have a "nude" bra which is a light beige shade and is not true to my skin colour at all but that is what fashion has taught us that nude is. Finally, there is a lingerie line that will provide black girls with their right shade of nude that won't show underneath their clothes especially if their clothing is made from light materials.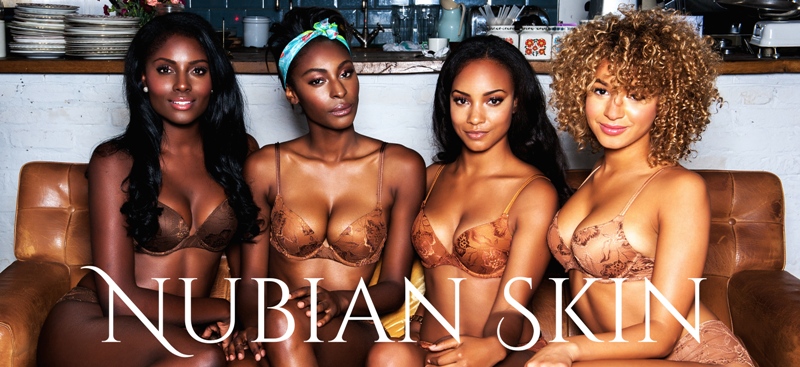 These products come in 4 shades: Café Au Lait, Caramel, Cinnamon, and Berry. Since Nubian Skin is not carried in Canada, I would have to purchase online, so I was contemplating between Cinnamon or Berry for my correct shade but if you are confused like me Nubian Skin has got you covered. On their website, there is a breakdown of the 4 skin tones and beside each skin tone are the different brands of foundation and which shade would be equivalent to the lingerie shade. Looks like Ade Hassan thought of everything! Nubian Skin is based in the UK, but is now carried at Nordstrom and you can purchase the products online at www.nubianskin.com.



_______
ABOUT THE AUTHOR
Juliesa "The Lavish One" Adolphus is passionate about all things Fashion, Beauty, and Music. She is all about living a lavish life but on a budget! She is your go to girl when it comes to what's new in the Fashion, Beauty, and Music industry. She sings and plays guitar, flute, and a little bit of piano so that feeds into her obsession. She is also a bit of a product junkie where makeup is concerned. A fashion enthusiast who always enjoys a good slay, she decided to start a fashion blog to show others what trends she is feeling as well as how her style evolves as she evolve as a person. Click here to learn more about the writing team.