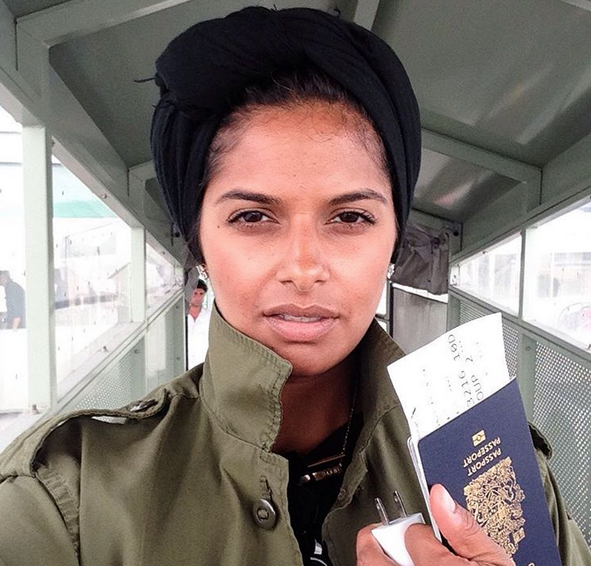 I am lovin' everything about this woman. Tahsin, a creative, a mother, a light who has brightened up my world. I discovered her Instagram several months ago and have been truly inspired by her life. I am thankful that she has allowed us into her world by providing us with insight about her greatest life lessons, career aspirations, style choices and more. Here's her story.
How old are you? 20s/30s/40s?
the best decade (so far) my thirties.
What is your zodiac sign?
pisces. emotional, artistic, intuitive.
What is your educational background?
i studied fashion communications at ryerson university with a minor in entreprenuership. business and art run through my veins. #fdae
Where were you born? Raised? Live now?
i was born in brockville, raised in oakville and thornhill and currently live in a suburb close to thornhill called maple. #villagesandhills
Single or Taken?
taken! married 7 years.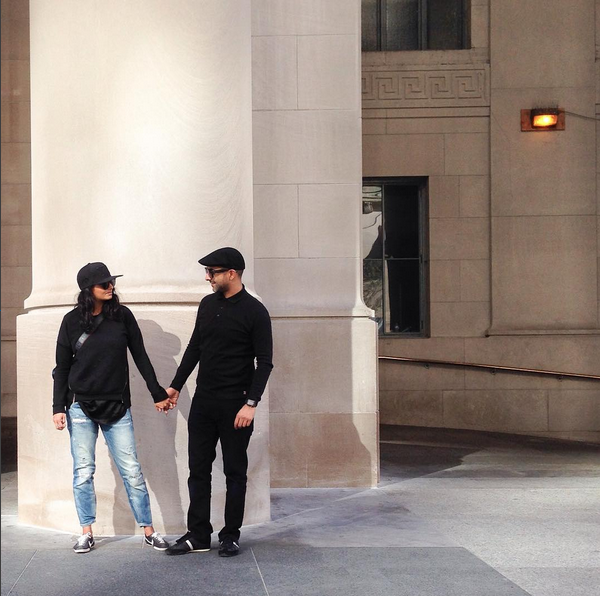 First job ever?
at my dad's pharmacy. i worked cash. then i worked at club monaco at the eaton centre when it was where hm is now. that dates me a bit, but i'm cool with that.
First real job?
hmm. since graduating from university i dove into personal ventures. the first was called CRAFTYCOUTURE, a camp program that empowered young girls in the realms of fashion, art and design. it was hands-on, educational and a lot of fun.
Your 5 must haves of the moment?
toques (in every neutral)
my canon digital slr,
guided meditation apps (im currently on oprah and deepak chopra's 21 day program),
the walking dead and
love (love god, love eachother. and yourself, of course.)
other than my sanity, my kids and my support system, of course.
How would you describe your personal style?
hmm. it has evolved over the years, and i feel comfortable where i'm at now. its a bit classic, modern, street, utilitarian, tonal, minimal. cool.
i'm a busy mom with high visual expectations, so having key pieces that work easily with one another makes getting dressed everyday easy and effortless.
What is your favourite book?
i'm currently reading the 8 habits of love by ed bacon and it is a game changer for me. love is learned and i'm always learning. i actually just bought a copy to keep for myself, because i kept renewing my library copy!
short list fave would have to be eat, pray, love by elizabeth gilbert. she showed me that the path to finding yourself is not easy, not the most treaded path, can be looked at as selfish and irresponsible, but yields the best rewards.
also, bright shiny morning, the alchemist.
What are you currently listening to?
adele, hello. isn't everyone? ;). wafia, heartburn. abir, autumn.
each of the three have beautiful, soulful and haunting voices.
also, justin beiber. im really enjoying him right now. never thought i'd say that. ha, but #neversaynever, right?
that said… i don't listen to much music.
i'm more into podcasts (being boss, the accidental creative, art for your ear)
but…. more so, i like it quiet. my own thoughts, my own heartbeat. you have to keep it still and quiet to her those innermost rumblings. and those are very important to pay attention and give time to, to me.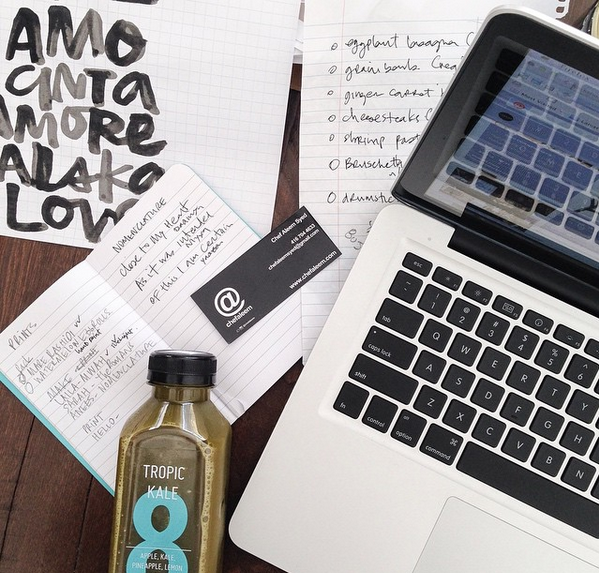 So what do you do?
first and foremost i am a mother. to two little girls who are my best project to date!
in addition to raising them to be beautiful citizens of humanity, i am an artist, thinker, collaborator and creator in the digital space.
i am a lifestyle storyteller, content creator, artist, curator, thinker, teacher, constant learner… lots of things!
some of the things i am working on right now are:
creating and sharing content for my community online and irl by way of my ig feed (lots of photography and little gems) and a project called the good exchange, which is a way to connect those online relationships and inspiration in real life. it's a curated lunch, featuring leaders thinkers and doers. i'm also designing a collections of prints, which are a mix of photographic, typographic and contemporary works.
Take us along the path (personal & professional) that took you where you are today.
i've always been a creative person. i get it from my mama. but in addition to that, i have always had a knack for and desire to run my own business. that, i get from my dad. it takes a lot of creativity to come up with an idea from just a thought in your head and turn it into something. when i finished university, for fashion communications in toronto, i dove in to my own business with my best friend, CRAFTYCOUTURE.
while doing good work, it wasn't a project that i wanted to define my legacy. i became increasingly aware of my own mortality with the passing of my father and subsequently other close family members and as a result, legacy, lasting impressions, what you're known for, became more important to me than anything else. a year after my first daughter was born, while pregnant with my second, i decided to take some time for me and my family and closed the business.
in my time off, with my babies in one hand and iphone in the other i rediscovered my love for photography. i had been shooting since well before school, but was motivated by my current subjects, my family. with the ease of using my iphone and the ease of sharing via instagram, i found my groove. i blogged occasionally on tahsinthegood.com, my space to share my journey on being and becoming "good". as a mother, wife, sister, friend, artist and creator. however, i found more of a natural and consistent voice, not to mention community, on instagram.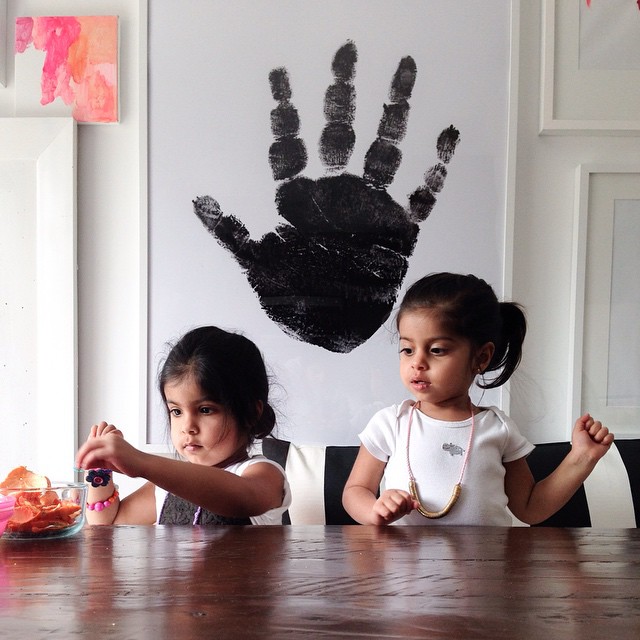 through that outlet i have been able to share more of my life and what interests me as well as the projects i've been developing such as the good shot, a mobile photography workshop for blog, business and home, the good exchange, a gathering of leaders, thinkers and doers to share a table and connect in real life as well as light+good, which started out as a small online shop to sell my prints and global market finds, but has taken on greater meaning as it has evolved.
light+good is the core of everything i do, its a mantra of sorts. to always strive to do and be good, while the light (god) is always there. those two words carry so much weight, and guide me in such a profound way. and while its official business functions are still a work in progress, i can tell you that it is meant to be a platform for women to find deeper meaning in their lives. to connect, share, come together and give back, while rooted firmly in love, humanity and all things beautiful. its meant to be educational, inspirational and elevational.
if things sound a little like disconnected dots right now, they won't soon enough. people say to choose one thing and do it well, but i have so many things i want to do, much like you pauleanna!
so anyway, i've slowed down a little, focused my energies and am making the framework for all of these passions to fit in. because anything is possible.
essentially, i'm in the building phase of something big.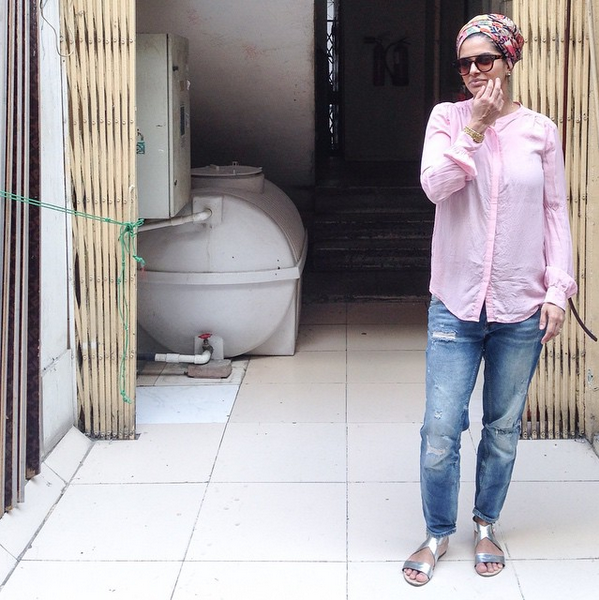 What did your parents want you to be?
i would have to say something more typical, traditionally professional. like a pharmacist (my dad was one and owned his own pharmacy,) or an accountant (my sister is a ca.) creative pursuits were more for the home, that said they supported me when i decided to go to school for fashion communications.
What's the best piece of advice you were ever given?
it was a quote i was given as part of a training guide, by ira glass that in a nutshell said, stumble and fall. keep working at your work. don't be caught up in the perfection (or lack of) of it all. just keep creating work and the body of it over time will speak for itself. you'll grow, get better. chisel that statue bit by bit. rome wasn't built in a day.
as a creative who has a tendency to be in her head, this piece of advice was crucial to just put pen to paper and go!
here's the quote in full –
"Nobody tells this to people who are beginners, I wish someone told me. All of us who do creative work, we get into it because we have good taste. But there is this gap. For the first couple years you make stuff, it's just not that good. It's trying to be good, it has potential, but it's not. But your taste, the thing that got you into the game, is still killer. And your taste is why your work disappoints you. A lot of people never get past this phase, they quit. Most people I know who do interesting, creative work went through years of this. We know our work doesn't have this special thing that we want it to have. We all go through this. And if you are just starting out or you are still in this phase, you gotta know its normal and the most important thing you can do is do a lot of work. Put yourself on a deadline so that every week you will finish one story. It is only by going through a volume of work that you will close that gap, and your work will be as good as your ambitions. And I took longer to figure out how to do this than anyone I've ever met. It's gonna take awhile. It's normal to take awhile. You've just gotta fight your way through."
another piece of advice was to apply the attract and repel method to everything you do. do not try to please everyone. you will attract those who are attracted to you and your work and aim to do so, all while intending to repel those who are not the former.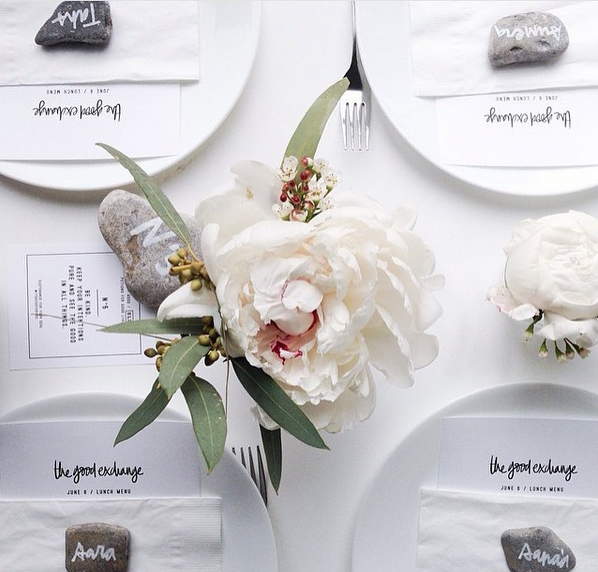 What advice do you have for women who want to follow in your footsteps?
listen to your heart. it is the best guide. but use your mind, it is there for a reason. giving importance to both is a powerful combination.
and believe in yourself. love yourself. work on that first and foremost. give it time. you are the first and only important "baby" to nurture before anything or anyone else. and in doing it right, you'll realize that there is so much of you to give to the world. so everyone benefits from the that first and forever love.
and also, that god created us with him in us. so we cannot fail. we just can't.
Is it possible for a woman to successfully balance both love and career? Why or why not?
i'm still working on that one. and i think that's that key. you have to make time for both, put work into both. something always has to give. so finding balance is so important, otherwise one part takes a hit, and goes spiralling out of control. understanding the importance of balance, or having a greater understanding of expectations from everything or everyone involved helps to keep that in check. and readdressing things along the way is important, because things change all the time.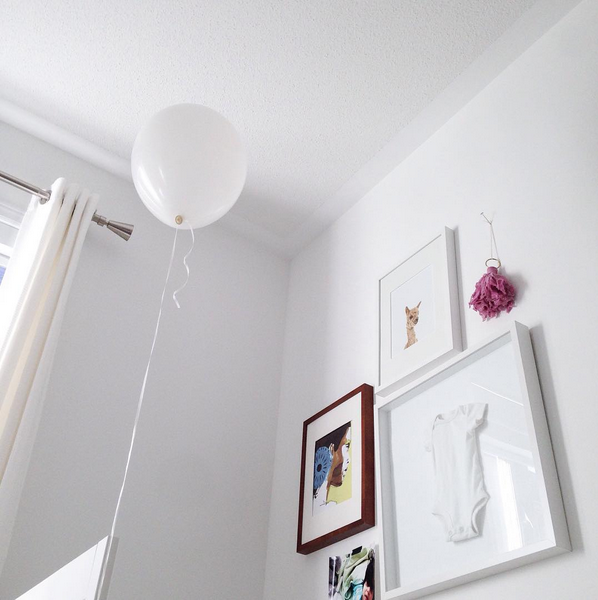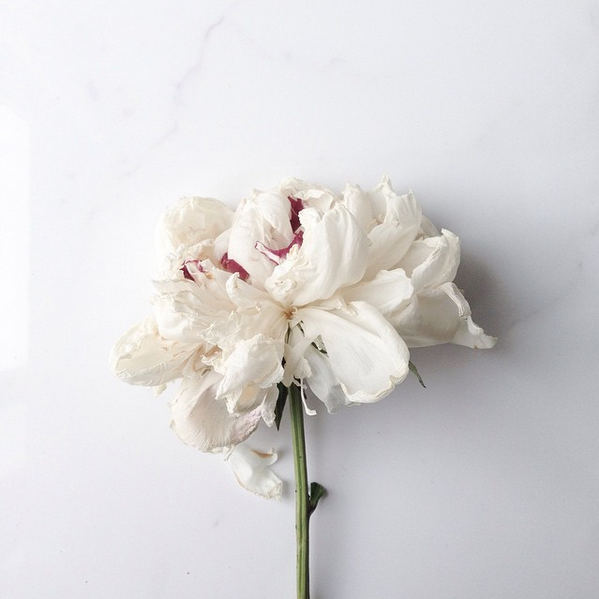 What's next for you?
i'm excited about what's to come. i have a lot of goals of expanding on the light+good projects in a variety of forms. bringing the good exchange to more people, growing that community, producing more inspirational events and content.
i'm planning a few fun formats for different platforms, like periscope, to continue the conversation in real time, with real, in the moment thoughtful words and insights. so stay tuned for that!
Where do you see yourself in 5 years… 10 years?
surrounded by creativity, in a mixed-use space working alongside a passionate and creative team, to help execute the wide array of things i want to do. publish books, exhibit art, continuing to travel and journey, both physically and spiritually. connect with people and connecting people globally.
people close to me say its empire building, but to me its more tribe-building. everybody wins. slowly, but surely i'm getting there.
And last but not least, where can readers find you? Facebook, Twitter, Website, etc.
my handle across the board is @tahsinthegood. you will find me mostly on instagram, but also occasionally at tahsinthegood.com while i'm laying the framework for the light+good space.