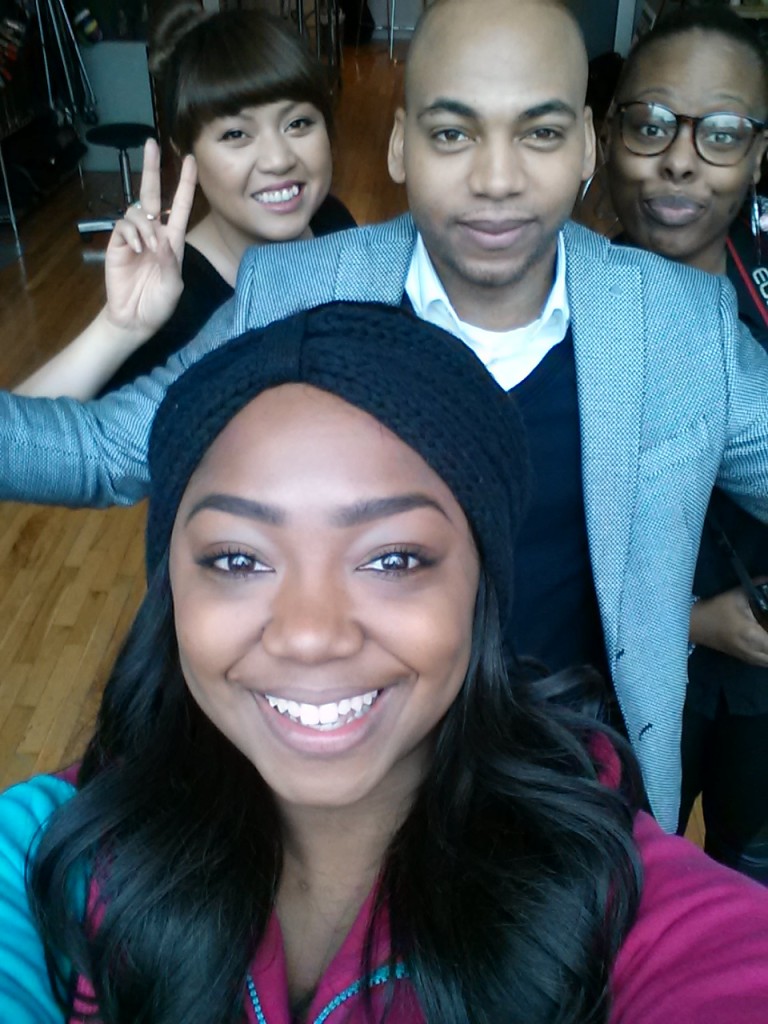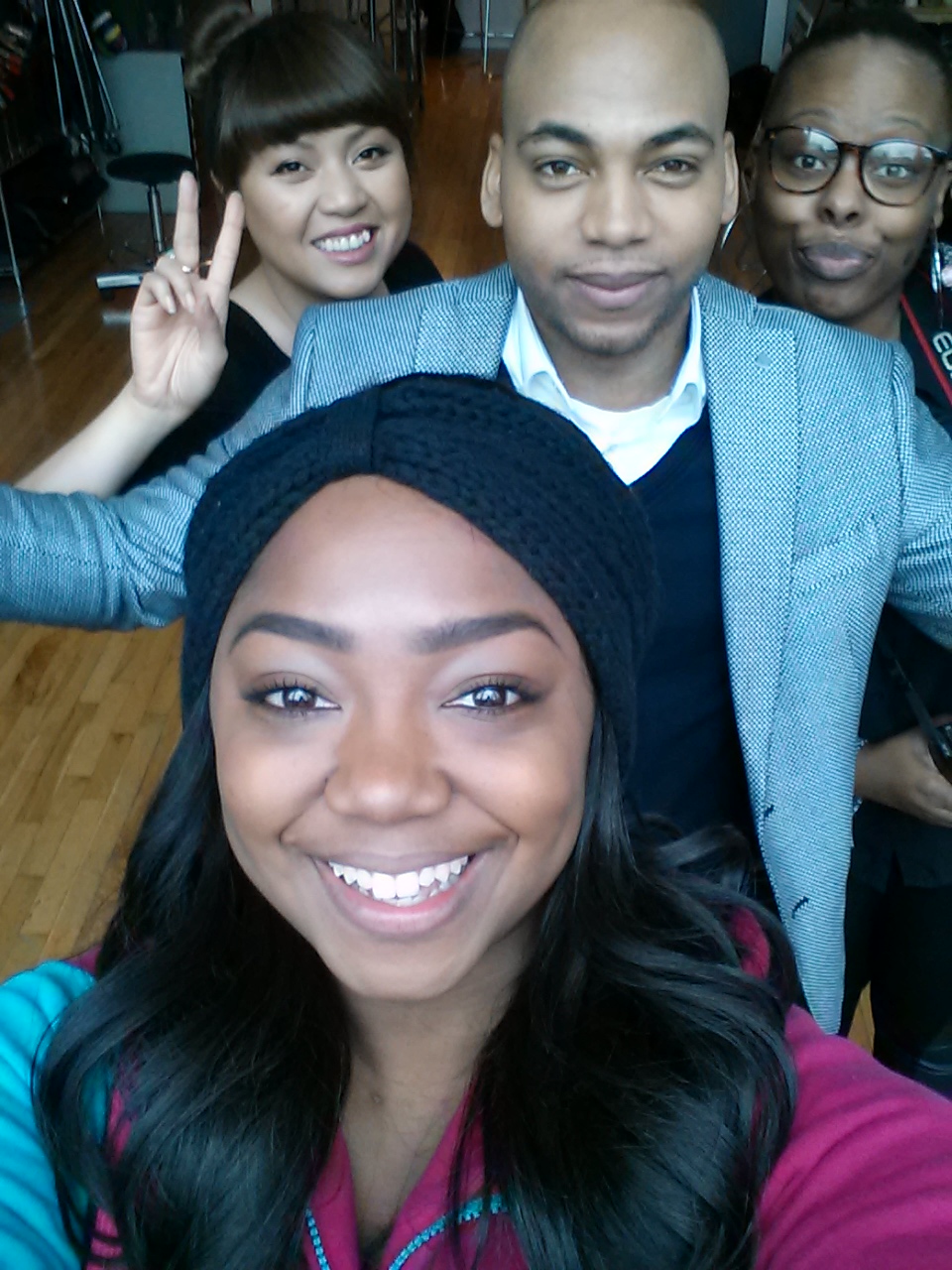 Meet my some members of my crew.
(left) Sherlyn, Aaron, and Samantha. The common thread between us is social media. That's how we all connected. We are all hustlers; young professionals with big dreams.
How I met Sherlyn:
I reached out to her via email a few years ago and asked her on a coffee date. I had observed her hustle for years (read her story) and admired from afar. But for some reason I was intimidated to approach her. I'm sure you've experienced it too at some point. I was still trying to get my life together and she was a strong, successful woman who had her shit on lock. Before I sent that email, I thought damn…
Am I pretty enough?
Am I cool enough?
Am I smart enough? Â 
Today, I think about how silly those thoughts were, but can't help but admit that at the time they were very real. I didn't always have the confidence I do now. And like many others, I know how it feels to have the desire to meet new people and make new friends but feel too shy and nervous to take that step and start the conversation. There's a saying that goes, "A million things can lead from a simple hello." It's so true. Since closing my eyes and hitting the 'send' button, we've become such great friends and have shared so many memories. From our random coffee dates, to working on set together, from attending launch parties to never missing a chance to watch Stuart Knight on stage. Our friendship has grown significantly and she is someone I can count on. I was scared for nothing! Sher has been a sweetheart since the day we met.
How I met Aaron:
This story is interesting. Before Aaron was a kick-ass realtor and entrepreneur, he hosted parties. At this time social media barely existed. I don't even know if Twitter or Instagram were on the market yet. I was invited to one of his events by a mutual friend and agreed to attend. It was by far one of the best nights of my life. The mood, the music, the people, the entertainment was on point. This was back in our younger days of course when we had less responsibilities or cares in the world. In the midst of all the fun, we hit it off almost instantly. Went out for a bite to eat and realized that we think very similarly. We were young adults chasing little kid dreams. We kept in touch, often exchanging ideas and helped each other grow. Today, Aaron is one of my best friends, my client, business partner and a huge motivation on days I need a pick-me-up.
How I met Samantha:
Social media connected us. Like I said before, I'm a very curious gal and I love to people-watch. Samantha (read her story) is one of those chicks you cannot take your eyes off of. She has a photography business and her skills specialize in weddings and lifestyle portraits. During a re-branding phase, I reached out to her on Facebook to upgrade my current portfolio. She was a professional from the moment we connected. To this date, I have never experienced anything like it. When we sat down inside Starbucks on Young and King, I thought to myself," This girl has it! She is totally someone I want to surround myself with." Our professional relationship blossomed into a friendship and we have also shared some great memories. Since 2013 she has been the only photographer I have worked with on my headshots. After the results of this photoshoot and this photoshoot, it's difficult for me to leave her side.
How did they meet each other? Either through an introduction by me or via social media.
:: To build new friendships there are a few steps you should take ::Â 
First, you need to determine what a friend means to you and ask yourself what are the top 3 qualities you look for in a friend. Secondly, you need to understand what a healthy relationship looks like while also learning to recognize warning signs of an unhealthy one.
For instance, my definition of a friend is someone who is honest and open with their mind and heart. The top 3 qualities I look for are respect, love, loyalty and I think the biggest warning sign of an unhealthy relationship is someone who continues to make withdrawals from my life instead of deposits.
:: To reach out with confidence ::
Well, I'm not going to lie, taking this step can be scary but on the other hand very rewarding. Remember, success will not arise from playing it safe. Start with simple coffee dates. Ten Thousand Coffees is an awesome source to meet cool, smart and interesting people who are just like you! Everyone who uses this platform is there for no other reason that to connect. I have a profile on here and I think it's great. Check it out.
Once you've mastered one-on-one. You can take a bigger leap and sign up for MeetUp.com which helps groups of people with shared interests plan events and facilitates off line group meetings in various localities around the world. There is something on there for everyone! I've seen meet up groups for singles, moms, yoga lovers, salsa dancing, knitting and much much more.
Other great ways to meet new people also include: connecting with your alumni association, tracking down old friends via social media sites, attending art gallery openings, book readings, lectures, music recitals, or other community events.
:: To engage in conversation ::
Ask an open-ended question, one that requires more than just a yes or no answer
Remark on the surroundings or occasion
Use a compliment
Note anything you have in common and ask a follow up question
Ask for advice or recommendations
These strategies always work for me and I'm positive they will work for you too! Send me some selfies of you and your new friends and hashtag #newfriends via Twitter @pauleannar

Peace & Love,
PRxo