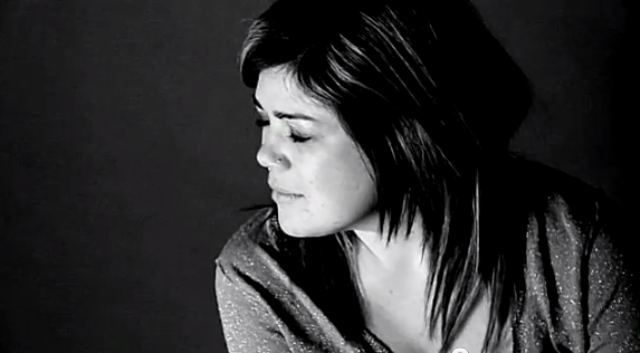 Tara Muldoon is a businesswoman who knows her worth. Taking a steadfast approach to expanding her brand, she realized at an early age that there is no better time to act on her dreams than right now. Tara is the founder of the F-You project, an organization which has completed 25 workshops and hosted over 2,200 attendees in the last two years. To date, topics discussed have included STDs, abortion, gun violence, retaliation, bullying, abuse, heartbreak and betrayal. Her biggest inspiration? The knowledge and experience which she has received by working in the entertainment industry. Her trials and triumphs keep her focused and motivated to empower others and lend a hand along the way. Tara's brand holds a lot of weight out here in Toronto which definitely makes her a "Girl On Top". It is my pleasure to introduce her story to you.
How old are you? 20s/30s/40s?
Mid 20s
What is your zodiac sign?
Capricorn
What is your educational background?
University of Toronto and various courses along the way in the social work field.
Where were you born? Raised? Live now?
Born in Halifax, Nova Scotia, raised in Trenton, Ontario and now in Toronto!
Single or Taken?
In love.
First job ever?
Helping my brother with his paper route in elementary school
First real job?
Sandwich artist at Subway at 16!!
Your 5 must haves of the moment?
My Sony Xperia T, Forgiveness Project hoodie, Kendrick Lamar CD, a journal & a bottle of Moscato
How would you describe your personal style?
Always on the go. Comfortable and casual.
What is your favourite book?
The Tipping Point! That book has changed my mindset.
What are you currently listening to?
Satellite radio, DJ Baby Yu Podcasts at the gym, Kendrick Lamar & J Cole
So what do you do?
I work for Neil Forester at the Substance Entertainment Group, do freelance PR/publicity and also run a program on forgiveness called F-You: The Forgiveness Project.
Take us along the path (personal & professional) that took you where you are today.
Oh man. The things I've experienced to get here! I moved to Toronto at 18 and literally worked doing anything I could music industry related. I started at REMG at 20 (REMG is now Union), was on the Tyra Banks show at 22 which was a disaster interned at Koch and the Masterplan Radio show until I got my first industry job at 23. And I believe all of that has led me to work at the Substance Group. The entertainment industry as a whole inspired me to create the F-You Project because I felt honest conversation and self-reflection were missing.
What's the toughest thing you've been faced with thus far?
Keeping my identity and vision throughout my journey, especially around the music industry. I've experienced heartbreak, disappointment and betrayal in unimaginable ways including a former boss committing suicide and it was tough seeing my way through. But I strongly believe in turning tests into testimonies.
What did your parents want you to be?
Happy.
What's the best piece of advice you were ever given?
Leave this world a little better than you found it.
What advice do you have for women who want to follow in your footsteps?
You have to be willing to lose sleep, make tough decisions and sacrifice to see your dreams through.
Is it possible for a woman to successfully balance both love and career? Why or why not?
Absolutely. I want marriage, kids and my career; I believe a woman can have it all with the right partner and work.
What's next for you?
Publishing the Forgiveness Project book on violence and compassion in June 2013, then building my PR brand as Tara Muldoon Public Relations. I also have started to manage public speakers.
Where do you see yourself in 5 years… 10 years?
Happy and travelling, speaking about forgiveness across the world.
And last but not least, where can readers find you? Facebook, Twitter, Website, etc.
Fyouproject.com
thesubstancegroup.com
@taramuldoon
Category: Arts, Beauty, Blog, Girl on Top, How To, Mentorship, Networking, Self-Help
I am the co-founder of New Girl on the Block, a mentorship platform for millennial women who are dealing with major life and career transitions. In addition, my passion includes advocacy for anti-bullying and mental health in which I contribute my free time spreading awareness, providing expertise on media platforms and delivering keynote talks in schools nationwide. When I'm not working with young adults, I am growing my brand as a content strategist. I have successfully crafted a business in storytelling as a Journalist, Author and Ghostwriter.