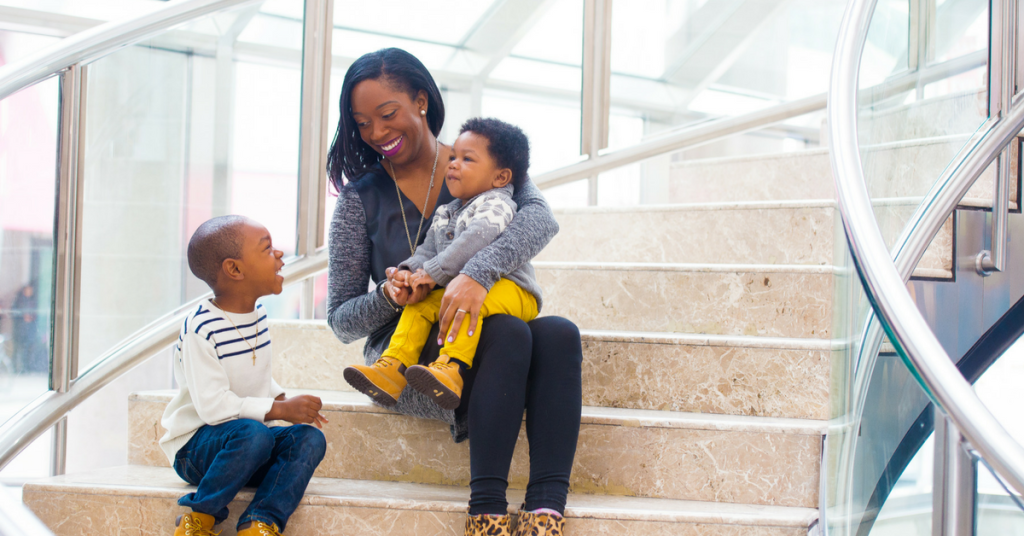 Young Mommy Fabulous started as a dream but quickly turned into a full-time business for Rochelle Ford-Wilson. Filling a niche in the market and a need of her own, she launched a coaching platform for millennial moms to have a place to reclaim their lives. Here's her story…
How old are you? 20s/30s/40s?
I am turning 27 on March 26th!

What is your zodiac sign?
Aries
What is your educational background?
I have a Bachelor's Degree in Human Resource Management
Where were you born? Raised? Live now?
I was born, raised and currently still living in Toronto with my hubby and two baby boys! #ProudTorontonian
Single or Taken?
My "ring finger" shows I am taken 🙂
First job ever?
Cashier at Price Chopper in Rexdale.
First "real" job?
Is a cashier at a grocery store not considered a real job?!?! If not, then a Recruitment Specialist in a Full Boutique Agency.
Your 5 "must haves" of the moment?
Definitely my BOOKS (currently reading PUSSY: A Reclamation & How Rich People Think), my iPhone, my gratitude journal & everyday journal, my Starbucks Coffee mug that keeps my drinks hot for hours, my audible account (to listen to my books on the go)
How would you describe your personal style?
I like to think of my style as feminine, fun, classy but comfortable – cute blazer, leggings from Joe Fresh, plain top and some type of ankle boots)
What is your favorite book?
Wow that's a hard one… too many to count, but for the moment, what comes to mind is The Law of Divine Compensation by Marianne Williamson… changed my life and how I view making money as an entrepreneur!
What are you currently listening to?
Loving John Legend's new album Darkness and Light, Zayn, Meghan Trainor and of course some Queen Bey!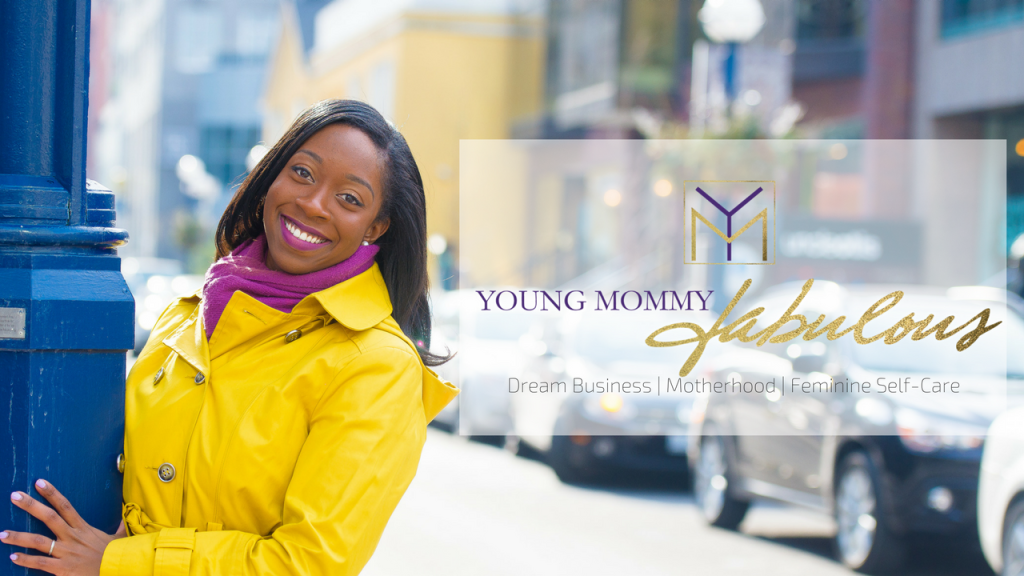 So what do you do?
Good question. I am a Life & Feminine Self-Care coach for Busy, Burnt-out Millennial Moms and Mompreneurs who are ready to get back to being Divine Queens of their life again and treating themselves as such. I work with these women to unlock their truth, tap into their feminine energy and re-learn how to care for themselves better to show up as powerful, cup-full, vibrant women, mothers and business owners.
Take us along the path (personal & professional) that took you where you are today.
Well, I always knew I wanted to be an Entrepreneur and have the freedom to create my own life and schedule, but never knew how or when I would ever get there. During my last year of university, I became pregnant with my first son, where I literally graduated and walked the stage at 9 months pregnant and 21 years of age (still one of the proudest days of my life!). After I had him, I had even more of a stronger desire to work for myself and leave the corporate world for good, so that is where I got really serious about coming up with a business that I would love and would unlock this dream for me. I ended up starting and abandoning several businesses, including opening an etsy shop, making jewelry, event planning, blogging and even a network marketing business to name a few.
After I got married and had my 2nd child in 2015, I decided to get crystal clear about what type of business I desired to have and found the world of Transformational Coaching and never looked back. Today, I have created a coaching business and brand specifically targeted to young, ambitious moms who desire to live bigger, bolder lives, without sacrificing their happiness, family or well-being and I couldn't be more proud of that. I have finally found the type of work and mission that lights me up and makes me feel like I am fully walking in my life purpose and "zone-of-genius" every single day. I couldn't be more blessed or thankful for that.
What's the toughest thing you've been faced with thus far?
How to balance my dreams, ambition and goals with having a husband and family to think of and be there for at the same time. It is definitely not easy or for the faint of heart. You have to really be strong in what you desire for your life and make compromises every day to make it all work. No one mom's life looks the same, and I had to remind myself of that and not to compare with others.
What did your parents want you to be?
Probably almost every person who reads this can relate… A Pediatrician Doctor.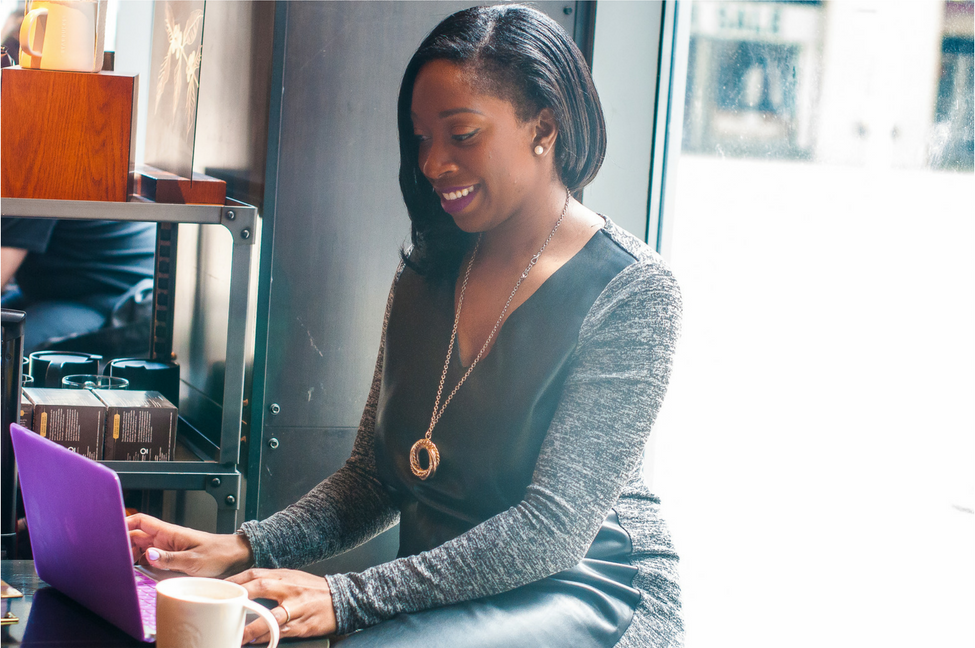 What's the best piece of advice you were ever given?
Follow your heart and do what's best for YOU. and Don't rush it.
What advice do you have for women who want to follow in your footsteps?
Come from a place of truth for you… what you desire and want, then take baby steps everyday to create that and move closer to the life and person you want to become. There is no rush or time limit to getting there. It is a personal journey and as long as you are taking action every single day, no matter how big or small, you are on the right track!
Is it possible for a woman to successfully balance both love and career? Why or why not?
Absolutely. It is her life and her decision. I believe we can have any and all that we want in our lives, as long as we make a decision about it and make it a non-negotiable. There is power in making a decision like that and sticking to it.
What's next for you?
A speaking career, maybe a book… definitely following my desires and what FEELS right and exciting for me. Every woman should live her life like that!
Where do you see yourself in 5 years… 10 years?
Meeting and becoming friends with Oprah! Also living a beautiful & INTENTIONAL life with my hubby and children… travelling the world and changing lives! That's all this girl wants.
And last but not least, where can readers find you?
Facebook, Twitter, Website, etc. You can find me at my website, www.youngmommyfabulous.com or on facebook at https://www.facebook.com/YoungMommyFab/