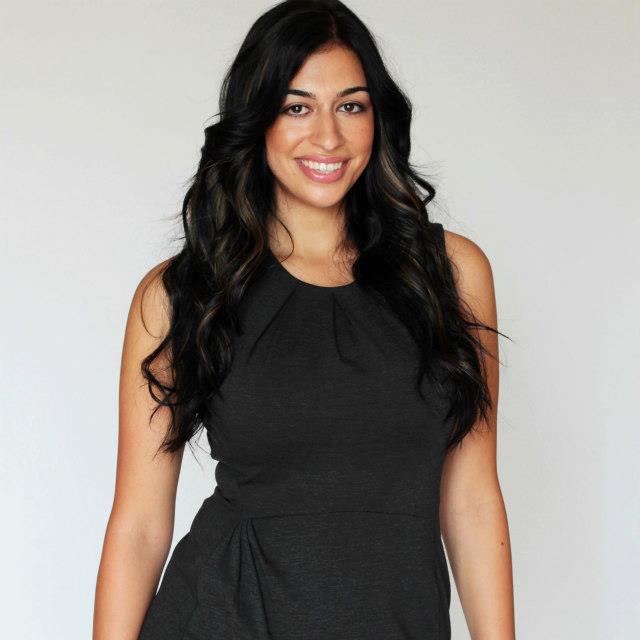 It's hard to believe that Katie Zeppieri is only 23 because her life and career experiences are outstanding. She is curious, resourceful and ready to take over the world. As a community leader, Katie knows what it takes to connect with today's generation and empower young adults to make their mark in a world of opportunities. Her ability to transition big business ideas into reality is what makes her a "Girl On Top". I can't wait to see what this incredible woman has up her sleeve next. Here's her story!
How old are you? 20s/30s/40s?
I am 23 years of age.
What is your zodiac sign?
Cancer.
What is your educational background?
BA in Radio & Television Arts with a Minor in English from Ryerson University. Currently completing a Professional Achievement in Management from the Ted Rogers School of Management.
Where were you born? Raised? Live now?
All within the Durham Region of Ontario
Single or Taken?
Happily taken.
First job ever?
In addition to babysitting, at 13 years of age I worked for Bubbles & Bibbles Clown Around as a Professional Clown named Giggles! My job included singing happy birthday with a puppet, making balloon animals and entertaining the children by walking my invisible dog.
First real job?
After successfully completing my law-related co-op placement in grade eleven, I was offered the Summer Student position in the Ontario Small Claims Court Office. This role gave me an introduction into clerical work and the many different job opportunities available within the legal field.
Your 5 must haves of the moment?
– Oatmeal
– Green tea
– Crisp, juicy apples
– Bubbalicious
– One-line-a-day journal
How would you describe your personal style?
Fun, classic and practical.
What is your favourite book?
It's hard to pick just one! (I do work part-time at a bookstore, you know!) I just read a fantastic book called Start With Why: How Great Leaders Inspire Everyone to Take Action by Simon Sinek which explains how knowing your core message (ie. your why) is crucial to your influence as a leader. Even if you feel that you already know your WHY, this is a great refresher and motivator!
What are you currently listening to?
Lots of upbeat, bouncy and motivational tunes! I cannot help but dance every time I hear Vem Dancar Kuduro by Lucenzo ft. Big Ali and when I have a challenging set of exercises to complete, Michael Jackson's Beat it helps push me through.
So what do you do?
I am proud to be the Founder & CEO of Make Your Mark, a social enterprise with a mission to develop and inspire young leaders of great character. Make Your Mark accomplishes this goal by connecting with youth through summer camps, leadership development programs and workshops.
I am a Motivational Speaker with a primary focus of speaking to youth audiences. Some of my most requested topic themes include: youth leadership, bullying, girl empowerment and community activism.
Make Your Mark is hosting our first ever GIRL TALK Empowerment Conference on Tuesday, June 4th in Oshawa, ON, where we will be bringing thousands of girls together from across the Greater Toronto Area to talk about body image, self-esteem and leadership. I am excited to be the lead organizer for this event as well as the emcee.
I have been selected as a National Contestant for the 2013 Miss World Canada Pageant which is taking place in Vancouver May 1-9. I am currently in the midst of training and preparations for this exciting event where I will be representing my platform of promoting youth leadership, combating bullying and standing up against injustices on both a local & global level.
Take us along the path (personal & professional) that took you where you are today.
I would describe my high school self as the type of student who simply had to get involved in everything I was passionate about. My active involvement and leadership throughout my high school years led me to the career path I have chosen today and provided me with opportunities for national recognition. I am proud to be a Top 20 Under 20 Finalist, a recipient of the prestigious TD Canada Trust $75,000 Scholarship for Community Leadership and a recipient of the Governor General's Caring Canadian Award. I am also a YMCA Peace Medallion Recipient, a June Callwood Harmony Scholarship Recipient and have been recognized by the YWCA as a Young Woman of Distinction.
What's the toughest thing you've been faced with thus far?
Overcoming bullying throughout my teenage years was a tough experience to go through. As someone who tries to spread kindness in any way that I can, it was tough to learn that sometimes other people do not want to see you do well and wish to cause you harm. Thankfully, I had a strong faith, a loving family and many supportive educators/coaches/mentors to help me rise above and become a recognized leader within my school and community.
What did your parents want you to be?
I am very blessed to have parents who have always supported me in my many daring endeavors. I think that all they have ever wanted me to be is happy, fulfilled and a person of integrity. Since I was a young girl they have always encouraged me to dream big and to work hard towards achieving my goals.
What's the best piece of advice you were ever given?
My parents instilled in me the idea that just because something is popular doesn't mean that it is right and sometimes the things that are right are not always popular. This philosophy has stuck with me throughout my childhood, teenage and now adult years. I am thankful to have received this advice from a young age because it has given me the courage to stand up for people and causes that I believe in without worrying about what the masses think. At the end of the day I believe that your values and morals represent the very essence of who you are as a person and this should never be compromised.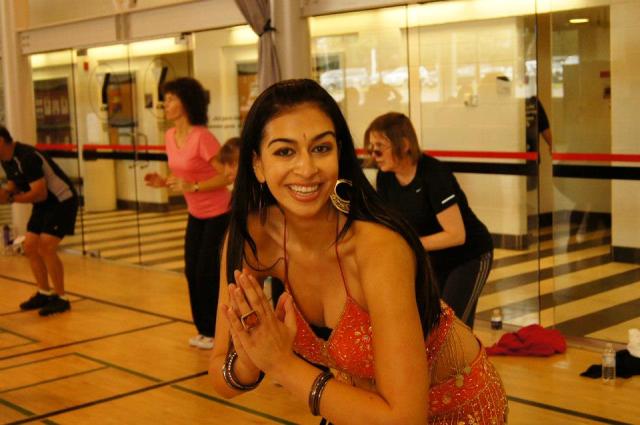 What advice do you have for women who want to follow in your footsteps?
I have three main pieces of advice to share:
-Find your dream/passion, nurture it and then go for it!
-Don't compromise your values for anyone or anything. Ever. It is through your choices that you build your character.
-Spend as much time outside of your comfort zone as possible this is where the magic happens
Is it possible for a woman to successfully balance both love and career? Why or why not?
Absolutely! For me personally, I will never feel completely fulfilled unless I have both loving relationships and a career that fulfills my passions. This doesn't mean that I believe that balancing is always going to be easy; on the contrary, I believe it to be one of the great challenges of our generation. Balancing takes work and requires you to determine your priorities. For me, people always come first and my career follows in second place. As long as your priorities are in order than I believe it truly is possible to have it all.
What's next for you?
I will be running my first full marathon on May 26th in Ottawa! 42 kilometers is a pretty intimidating distance to tackle, but one that I am determined to conquer. I cannot wait to cross the finish line and feel inspired knowing that all of the months of training made that moment possible.
Where do you see yourself in 5 years… 10 years?
In 5-10 years I hope to have Make Your Mark recognized on a national scale with camps and programs operating in many different provinces across Canada. God willing, I hope to be continuing my work inspiring youth and encouraging people to make a difference in their schools, the community and the world.
And last but not least, where can readers find you? Facebook, Twitter, Website, etc.
My Facebook Page is: https://www.facebook.com/KatieZeppieriforMWC2013
Twitter: https://twitter.com/KatieZeppieri
Voting is open for the Miss World Canada People's Choice Award! I would greatly appreciate your vote! Go to: www.missworldcanada.com to submit (you can vote 5 time per computer/mobile device!)
Are you a female between the ages of 11-25 in the Greater Toronto Area? Get on our guest list for GIRL TALK 2013 and attend an amazing (and free!) day of inspiration. Email: registration@makeyourmarkmovement.com
To learn more about our Make Your Mark camps and programs, visit: www.makeyourmarkmovement.com