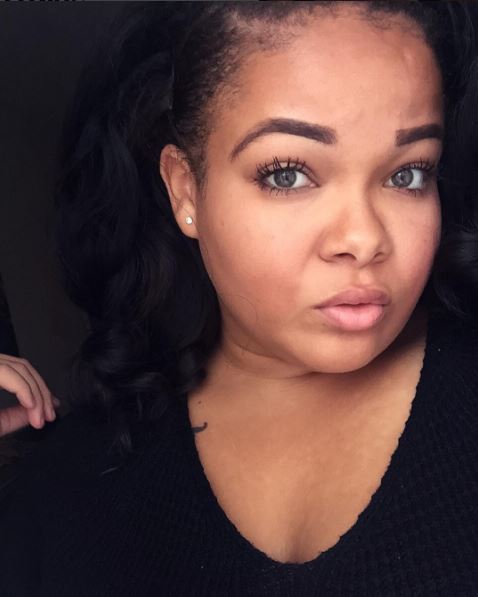 Samantha is the best at what she does. A pop culture journalist with a love for beauty, fashion and entertainment, she has been published in many publications we love. From ESSENCE to The Source, from Cosmo to The Root, and more. She's personally helped me step up my game and inspires me to keep pushing and perfect my craft. A well-respected professional in the industry, Samantha is one to watch. Here's her story…
How old are you? 20s/30s/40s?
20s
What is your zodiac sign?
Taurus
What is your educational background?
BA in Journalism from Miami University
Where were you born? Raised? Live now?
Born in Columbus OH and I live in Cincinnati, OH, even though New York is my second home
Single or Taken?
Single!
First job ever?
Hostess at IHOP
First real job?
Working at the career services office on campus as  a resume reviewer
Your 5 must haves of the moment?
MAC Finishing Spray for makeup, Portable charger for your phone, Venmo and Paypal App, Chunky Heels, and iPad
How would you describe your personal style?
I'd say I'm pretty business casual with my own personal flare. I love patterns and cuts so I play around with those in my professional wardrobe.
What is your favourite book?
Right now, it's Angie Martinez's €œMy Voice€ book. So inspirational and holds a lot of hip hop history
What are you currently listening to?
I listen to my gospel Pandora station (Kirk Franklin). It helps me work and also calms my anxiety.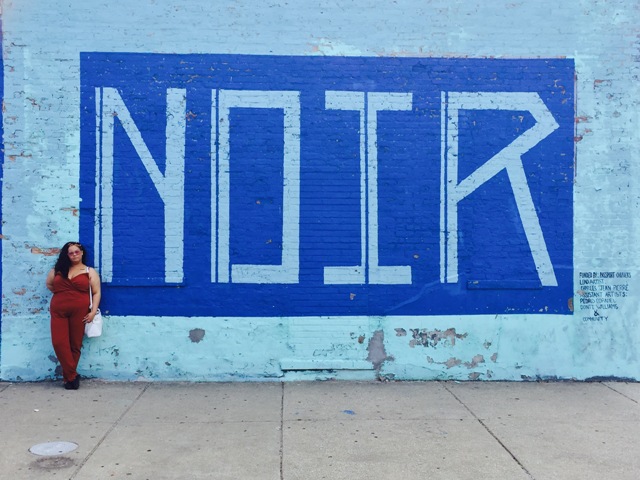 So what do you do?
I'm a freelance journalist. I mainly write entertainment and lifestyle news. I've written for VIBE, Jet, and The Source where I talk music news and also interview celebrities. I've talked to people like Sanaa Lathan, Keke Palmer, Faith Evans, Jasmine Guy, and many more. I like to secure my own interviews with talent so I can pitch them to any outlet I wish. I also discuss life and pop culture with Cosmo, Seventeen, and other Hearst pubs. Freelancing is pretty fun and I can make my own schedule so I love that.
Take us along the path (personal & professional) that took you where you are today.
I've always loved writing and talking to other people. In middle school and high school I was always on the school newspaper staff and was also a part of yearbook club. Any time there was anything media related you'd find me there reporting or editing. In college, I studied journalism and was on the newspaper staff and also magazine staff as senior writer- so I got extra curricular experience but  I also got paid so that was a bonus. I found my niche in the digital space when I got offered the opportunity to be an editorial intern for a digital startup called HerAgenda. I really like the flexibility of the digital space. I also learned the importance of self sufficiency there- as I wasn't in an office everyday face to face with a boss, it was important to hold myself to high expectations to make sure I was getting work done and taking initiative. From there, I started seeking out digital writing opportunities, which is the best kind of freelancing in my opinion.
What's the toughest thing you've been faced with thus far?
Having to know when to say no to particular opportunities. It's easy to say yes to everything, but if you're not really interested or willing to give 1000% to something, you should say no to it. Don't think you'll grow to love it or that you should suck it up and do it. If you're not enthused about an opportunity presented to you- don't do it.
What did your parents want you to be?
I don't think any expectations were ever set for me. People always knew I was into media so I think people accepted the fact I would be in media in some way, shape, or form.
What's the best piece of advice you were ever given?
To never apologize for who or what you love
What advice do you have for women who want to follow in your footsteps?
I say make sure you take advantage of all of the resources around you. Be that your peers, co workers, or even the internet, in this day and age we really don't have excuses for not having answers. There are so many tools out there to use that can give us answers to any questions we may have, you just have to take the initiative to seek them out. It's not going to fall in your lap.
Is it possible for a woman to successfully balance both love and career? Why or why not?
I think it is. In a successful relationship, your partner will encourage your professional pursuits. You won't feel as though you have to choose. If you are in the position where you're feeling forced to choose one or the other, then you need to re evaluate either your relationship and career and find out why the two seem to be clashing.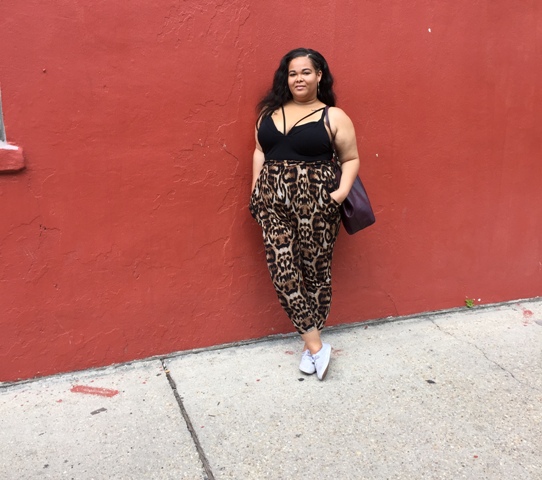 What's next for you?
I plan to continue freelancing. It's fun and so many opportunities are coming my way.
Where do you see yourself in 5 years… 10 years?
I hope to be over at Essence Magazine. I love their brand, content, and their values at the core. I'd love to be aligned with such powerful and influential women!
And last but not least, where can readers find you? Facebook, Twitter, Website, etc.
Facebook: Facebook.com/Onyourcallender
Twitter (and Instagram): @OnYourCallender