I'm feeling pretty awesome this morning because today I have two of Toronto's most savvy, successful fashionistas featured in my "Girl On Top" interview series. Founders of The Store On Queen, Valentina and Angela, are an interesting pair to watch. These businesswomen are bold, beautiful and I wouldn't be surprised if they also have luxurious walk-in closets that girls only dream of. With a killer combination of beauty and brains, Valentina & Angela take pride in the empire they've built. Breathing life into their passions daily is their secret to success and judging by their expertise, online presence and customer loyalty, it is evident to me that these two are on their way towards achieving their wildest dreams. Today, they are discussing personal style and why it's important to take risks and think big. It is with great pleasure that I introduce their success story to you.
How old are you? 20s/30s/40s?
v. 31 years old
a. 27 years old
What is your zodiac sign?
v. Sagittarius
a. Scorpio
What is your educational background?
v. High school
a. College grad fashion design
Where were you born? Raised? Live now?
v. Victoria, BC. Currently living in Downtown
a. I was born in Guelph, raised in Mississauga then back to Guelph. Currently living Downtown Toronto.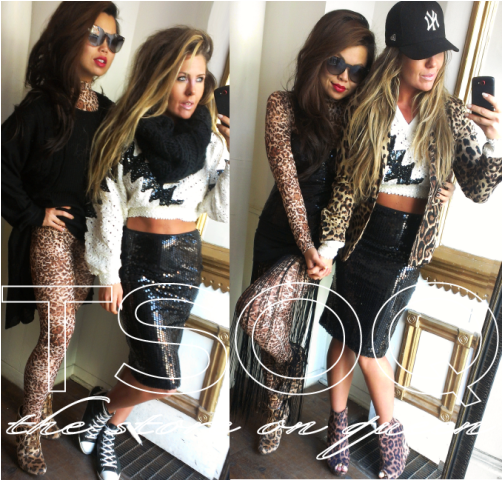 Single or Taken?
We are both single and LOOKING!!!
First job ever?
v. Newspaper route
a. Shovelling snow from people's walkway in our townhouse complex. $1 per walkway I would make enough money to walk to the convenience store to get candy.
First "real" job?
v. I shopped at Le Chateau a lot at the time. So I knew all the managers and what not. As soon as I turned legal age to work, they hired me!
a. My first job ever was selling my own clothing designs at a local boutique in Guelph at 16 years old.To this day I really don't know how I lucked out with that opportunity.
Your 5 must haves of the moment?
v. Anklets, black pointy pumps, white v-neck sweater, anything neon, anything sheer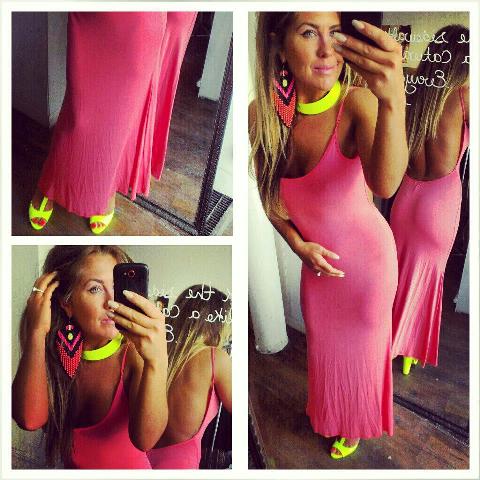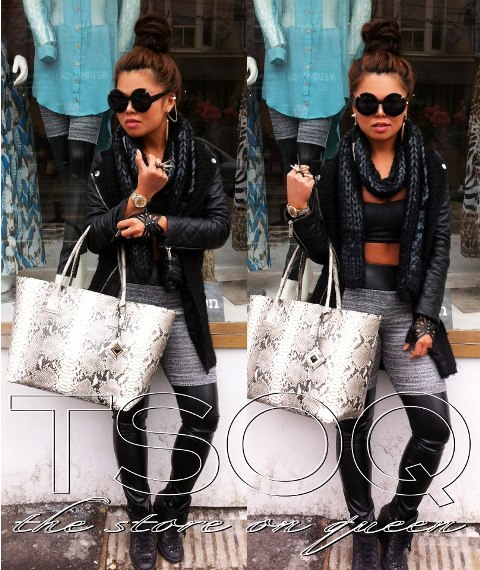 How would you describe your personal style?
v. Wclectic, sexy, over the top. v. Glitter, jewelled, sequin goddess mixed with hippie chic, L.A. cool girl. When I become a billionaire, my wardrobe would resemble Daphne McGuinness.
a. Well. It all depends on who I feel like being
– Angela: everyday mix-matched, cool girl.
– Ms.APhung: sexified, glam Diva.
– Lumen: cute, nerdy Harajuku girl.
– SirJohnny: androgynous and a bad-ass
So I really can't pinpoint one style. My wardrobe is very A.D.D
What is your favourite book?
v. Life in a Harem
a. To be honest that I don't read as much as I would like to. The last book I actually finished reading was He's not that into you and that was years ago! Thereafter, I have failed to finish any book that I have picked up and have become a part of my home decor.
What are you currently listening to?
v. Anything and everything
a. I'm currently listening to Do You by Miguel I'm actually kind of obsessed I would replay that until I get sick of it!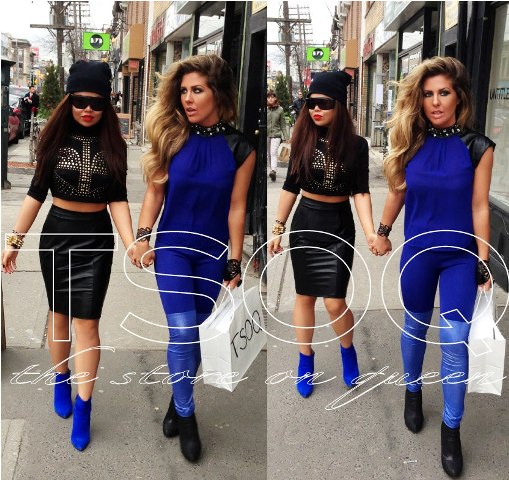 So what do you do?
v. My main focus is the buying and merchandising of TSOQ. I do a lot of research everyday to stay on top of trends and the next hottest fashion pieces. But we also are trend-setters and we create pieces in the store that are exclusive to us.
a. I focus a lot on the branding and marketing at TSOQ. Our online presence is extremely important to us as it demonstrates how we are different from other stores. I am also the creator of our in-house brand. Vava and I will design pieces together and I bring it to life.
Take us along the path (personal & professional) that took you where you are today.
v. I was always the fashion girl growing up, but never thought that I could make my passion into a career because I wasn't something I wanted to do and I never imaged owning my own store. When I was working at Le Chateau, they promoted me to work with the buying department in Montreal. At first I turned it down because I have no experience and was afraid I was biting off more than I can chew. Somehow, I agreed and that was the turning point where I discovered I was really good at buying and had a keen eye for fashion. Thereafter, I grew tired of working for a company and developed a curiosity of becoming an entrepreneur. I quit my job and opened my first retail store. After a few years, I wanted to travel and decided to sell the business and take off. This is how I ended up in Toronto.
a. My mother was a seamstress, so growing up, I was always surrounded my sewing machines, fabric and embellishments. My fashion journey started in grade 5, where I deconstructed my first garment. From there, I always made my own clothes and I started to learn how to sew. My parents were very old-fashioned and becoming a Fashion Designer was NOT an option. They either wanted me to be a doctor, lawyer or join the family restaurant business. It wasn't until grade 11, when a local boutique owner asked me to sell my designs at his store. That was the moment that I changed all my courses in high school to prepare for a Fashion Design program in university or college. At the age of 18, during my post secondary years, I won a national young designers competition and represented Canada in the International Finals held in Paris. Thereafter, I developed a name for myself and built my clientele. After my graduation, I moved back to my parents while I looked for housing in New York. During my 1-month stay, I temporarily took on the position to help my father, corporatize and re-band the company. I then made a decision to hold off on my career in New York and take on the family business. Five years later, with 9 restaurants under my belt, I decided to stop and focus on myself. I moved to Toronto and the plan was to take a year off and then opening a clothing store on Queen. After 3 months of living in Toronto, I was bored and needed something to do. This was when Vava and I found the store on our FIRST official lunch date and simultaneously I got the position to be on Keasha's Perfect Dress on Slice.
What's the toughest thing you've been faced with thus far?
v. Not having capital , when I wanted it.
a. Besides, the normal: boyfriend of 5 years cheating; my father having a mistress that was the bartender I hired; battling with my weight when I was younger and losing 60 pounds. I honestly have had a pretty awesome life. I stay fairly positive normally and have a pretty good understanding that life will throw you curve balls occasionally and you just have to take it and make the best out of it.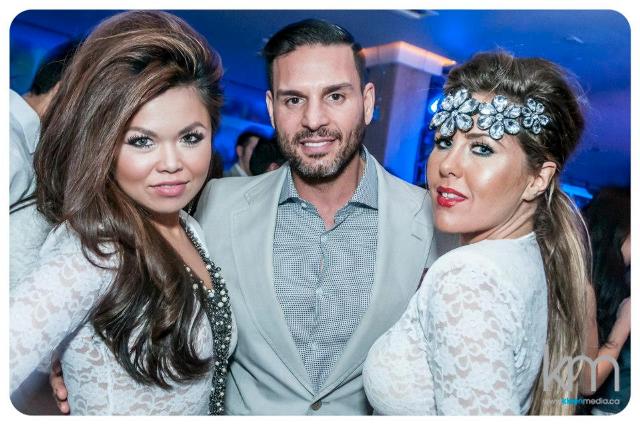 What did your parents want you to be?
v. Anything I wanted
a. Doctor/lawyer/accountant/join family business
What's the best piece of advice you were ever given?
v. Never make irrational decisions. Process, evaluate, then respond
a. I have several really:
1. Life is about learning, you never stop learning and so be the BEST dry sponge you can be.
2. A closed-door doesn't mean it is a locked door, so just try to give the knob a turn.
What advice do you have for women who want to follow in your footsteps?
Don't be afraid because you don;t know everything about the industry, you will learn as you go. Many people will close the door on your face, but never let that tear you down. When you see an opportunity, take it, even if it isn't exactly what you were looking for, it may be the stepping-stone for where you want to go. Make life happen and put yourself out there to be found, opportunities can't find you if you are hidden.
Is it possible for a woman to successfully balance both love and career? Why or why not?
Absolutely, life is about balance. From the things we eat, to the relationships we have in our life. We all will naturally find that balance because we wouldn't want to lose one over the other.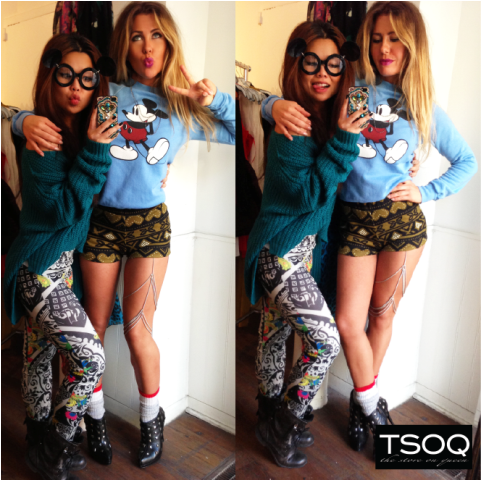 What's next for you?
SHOPPING ONLINE!!! We are launching our online store on April 1st!! And then world domination
Where do you see yourself in 5 years… 10 years?
a &v – 5 years: TSOQ will become a multi-million dollar company married to a hot man and having a vacation home somewhere hot.
10 years: TSOQ will become a multi-billion dollar company still married to a hot man vacation homes everywhere and have several charities that help the need all around the world.
And last but not least, where can readers find you? Facebook, Twitter, Website, etc.
You can find us at:
Facebook: www.facebook.com/thestoreonqueen
Twitter/Instagram: @thestoreonqueen
Website: www.thestoreonqueen.com