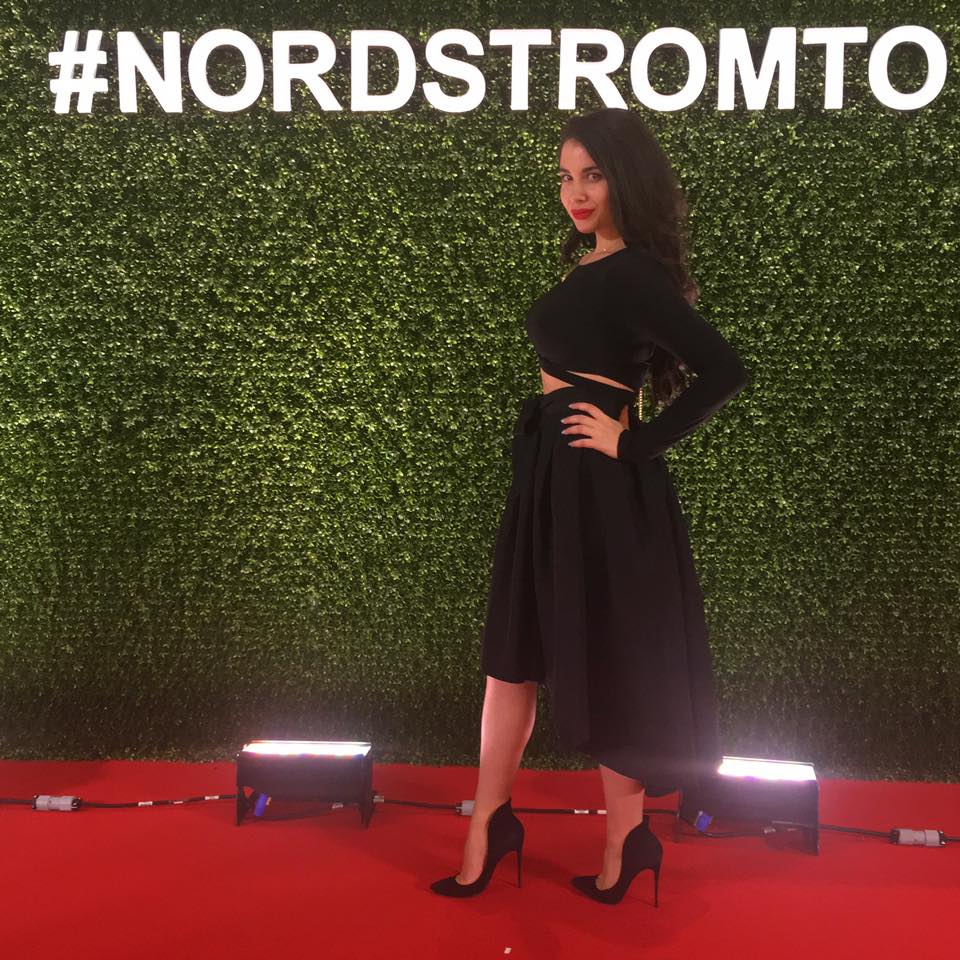 Nicole is the definition of a true girl boss. What started as a simple idea has developed into a nationwide brand. Like all entrepreneurs, she has weathered storms and has been tested, but it's built tough skin and a willpower to succeed. After starting her business right after high school, it was a risk worthwhile. Here's her story…
How old are you? 20s/30s/40s?
I'm a 90's baby!
What is your zodiac sign?
Gemini
What is your educational background?
Bachelor of Arts in Media Communications from Guelph University
Diploma specializing in Public Relations from Humber College
Where were you born? Raised? Live now?
Born in Athens Greece, raised in Niagara Falls and living in one of my favorite cities, Toronto
Single or Taken?
N/A 🙂
First job ever?
Making wax hands at the Ripley's Museum on Clifton Hill when I was 14 years old
First "real" job?
Running my business, Nulink Media.

Your 5 "must haves" of the moment?
1) Fall booties with a high chunky heel
2) Google Chrome Book
3) Red velvet dress for the holidays
4) Nike tech sweat suit
5) Anything furry!
How would you describe your personal style?
It depends on the day. Half living in sweats and yoga pants the other half dressed up with heels and red lipstick.
What is your favorite book?
Is it cliche to say Girl Boss? I'm inspired by her rags to riches come up story.
What are you currently listening to?
Cole, Bryson Tiller, Majid Jordan and early 2000s R&B
So what do you do?
I own and operate a staffing agency, Nulink Media. We recruit, train and staff millennials to work events and brand promotions across Canada and the USA. We specialize in staffing event personnel and social influencers with a roster of over 2500 people.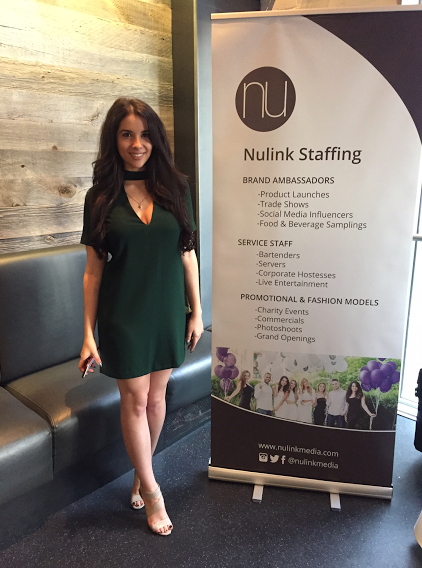 Take us along the path (personal & professional) that took you where you are today.
I grew up in a family that immigrated from Europe and created a living as hard working entrepreneurs. They instilled the values of hard work and independence in me from a young age. Naturally, I am a people person and always had a love for events, food and everything social. Right after highschool I moved out on my own to Toronto. The experiences, education, culture and opportunities in Toronto inspired me.  While I was in my fourth year of University, I was dreading just thinking about the job search after graduation.
I wanted to create my own opportunities and work life so I began developing my business plan. At first, it was just about defining the type of service I could provide and then building the confidence to pursue it and tell everyone.  A general topic of conversation when you meet someone is "What do you do?" and instead of telling people about my unfulfilling part-time job, I would tell them that I offer staffing services. I had nothing to show for it at first besides my word and a "Coming Soon" web page but I was given a chance by a few people. From there I put my all into pleasing those few clients and my roster took off from 20 of my girlfriends to over 2500 people across Canada and the USA… and applications coming in daily. My company is still nowhere close to where I want it to be but I'm enjoying the journey and learning a lot as I go.
What's the toughest thing you've been faced with thus far?
Quitting my salary job to focus fully on my business. There's always that fear of failing or not being able to make enough money.
What did your parents want you to be?
Whatever I wanted to be. I was always encouraged to do whatever made me happy… as long as I went to school.
What's the best piece of advice you were ever given?
Enjoy the come up. I used to get frustrated that my business wasn't where I wanted it to be and would get really down on myself until I learned to be patient and take a lesson from every experience. Successful businesses aren't made overnight!
What advice do you have for women who want to follow in your footsteps?
GO FOR IT! Doubt is the only thing in your way. There's a huge misconception that you need to have a lot of money to start a business when really all you need is a good product or service and the motivation to make it happen. It costs $60 to register a business, you can make a website for free on wix and the best form of advertisement is free too (Social Media) so don't let lack of funds hold you back.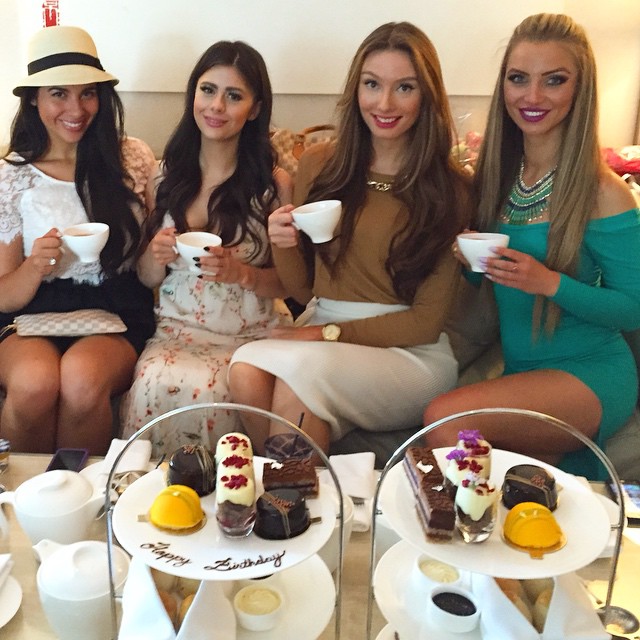 Is it possible for a woman to successfully balance both love and career? Why or why not?
You can have the best of ALL worlds. However, it does help to have a supportive partner that understands your other priorities.
What's next for you?
You'll have to wait to see 🙂
Where do you see yourself in 5 years… 10 years?
Still an entrepreneur working on my latest ventures and helping others in anyway I can.
And last but not least, where can readers find you? Facebook, Twitter, Website, etc.
Instagram: @nicoleathana / @nulinkmedia
Twitter: @nulinkmedia
Facebook: Nulink Media Inc.
Website: www.nulinkmedia.com