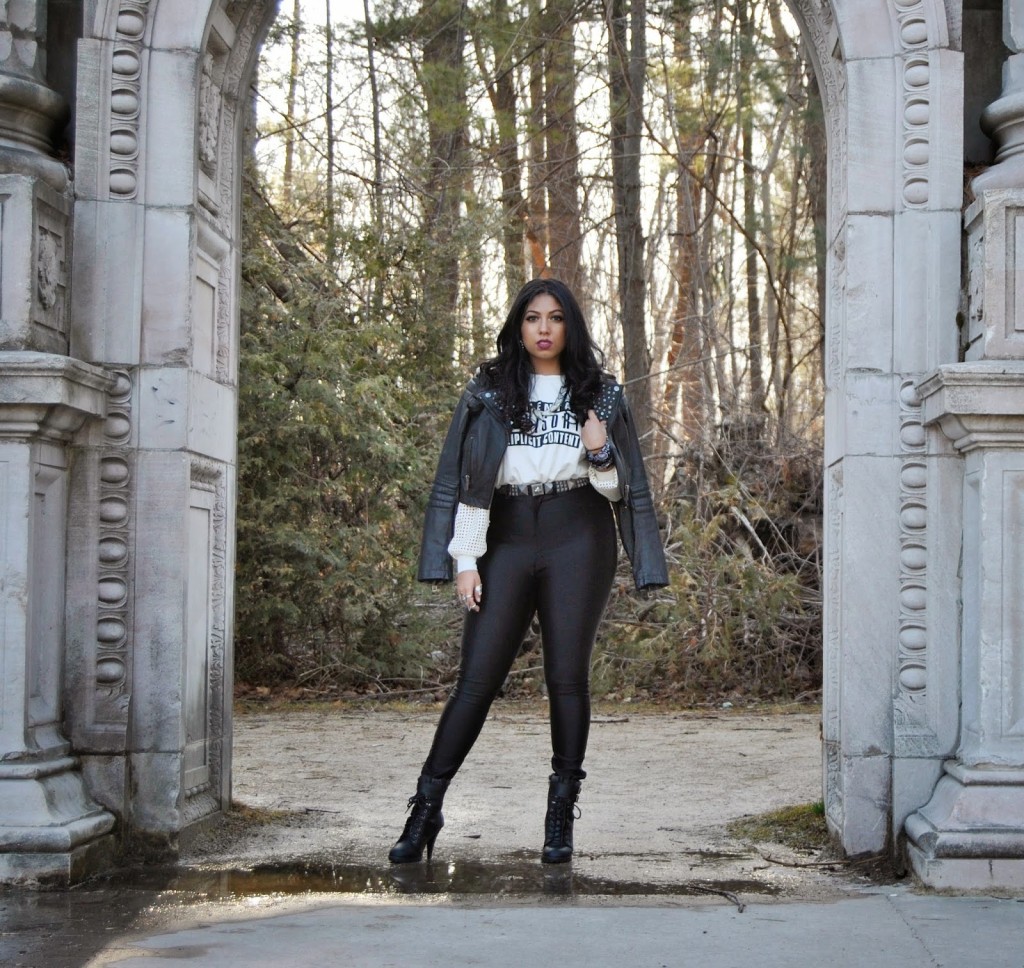 Erica and I first met at a vision board party. From jump, she showed me the real – big personality, loving character and really open to getting to know me. It was the first time I heard about her dreams and the goals for her brand. Obvi I was impressed and curious. I've been following her journey on social media ever since and my favorite part of what she shares is her self-love journey. So I'm happy to present to you, her story…
How old are you?
I just entered my 30s
What is your zodiac sign?
Scorpio!
What is your educational background?
In terms of post-secondary accolades, I have a diploma in Fashion Business and a Bachelor of Commerce degree in Marketing Management with a Law minor. I also had a strong elective focus on Psychology.
Where were you born? Raised? Live now?
I was born in the middle-east in Bahrain, my parents moved there for jobs before we came to Canada when I was 6 years old. I was raised in Scarborough and Toronto is home to me.
Single or Taken?
Single!
First job ever?
Technically it was a one day job with a school uniform company called Halperns. I assisted them at my high-school at the time to help with orders for the incoming niners. After that it was good old McDonald's. Side note: I've had a job from the first day I was legally allowed to work at age 14 (if I were to be completely accurate I actually started a few weeks before I turned 14.)
First "real" job?
My first real job would be working in the corporate world at a bank where I started out in customer service but over the years moved into analytics while I was still going to University. It's how I paid for my education, my car and my exchange to England. I was really blessed to be able to graduate after 7 years of post-secondary schooling with no debt.
Your 5 "must haves" of the moment?
Heels dance classes – I started taking dance for the first time three months ago and now I literally cannot go a week without it. It is such an amazing high for me and it really challenges me.
My journal – Every night I write down the good things that I have received or completed throughout the day, no matter how small (i.e. someone opening the door for me).
My family – My sister has graced my family with three beautiful children and I'm literally addicted to them. I find I am constantly with my whole family all the time now.
The Internet – I hate it but I love it. We have so much information at our fingertips and it's amazing what you can learn and access. People always tease me because I Google and research literally everything. Of course, I always make sure I get it from a reputable source.
Travel – I am a nomad at heart. I have this desire and need to travel and see new places. I literally go stir-crazy if I'm in Toronto for too long. I actually save money from my pay cheques to put in a vacation account. It's a major priority for me.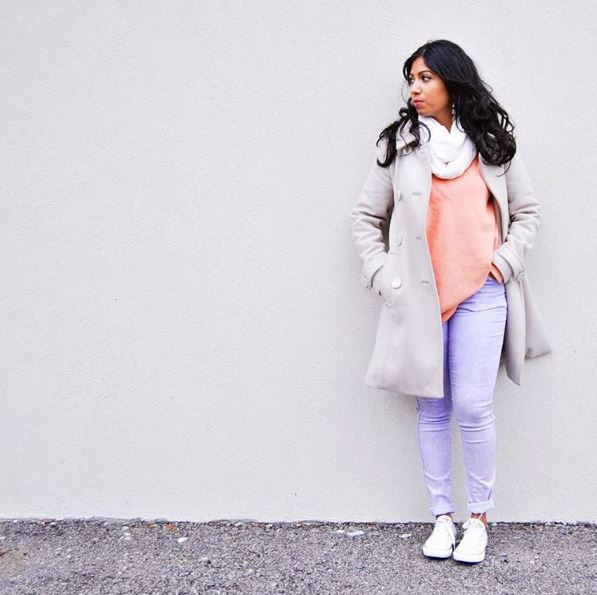 How would you describe your personal style?
I don't like to be categorized. I wear what feels right to me and I walk with confidence. Some days I might look like I've got this dark Parisian style going on, on other days I might have a colorful and feminine outfit and sometimes you might catch me in androgynous clothes.
What is your favorite book?
The Tipping Point by Malcolm Gladwell. I remember a teacher recommended it to my textiles class in my first year in fashion. I think I was the only student that read it. After that, I became a huge fan of Malcolm Gladwell and have read his other works like Outliers and Blink.
What are you currently listening to?
Music is another category where I have such a wide array of genres that I like. Though I've been told I have an 'old soul' because I enjoy music that even predates my parents. I definitely have this undying love for 70s soul & funk alongside 80s and 90s R&B. A few months ago I made a 12-hour playlist on Spotify with R&B and soul songs from the 70s till today. I play that pretty much every day.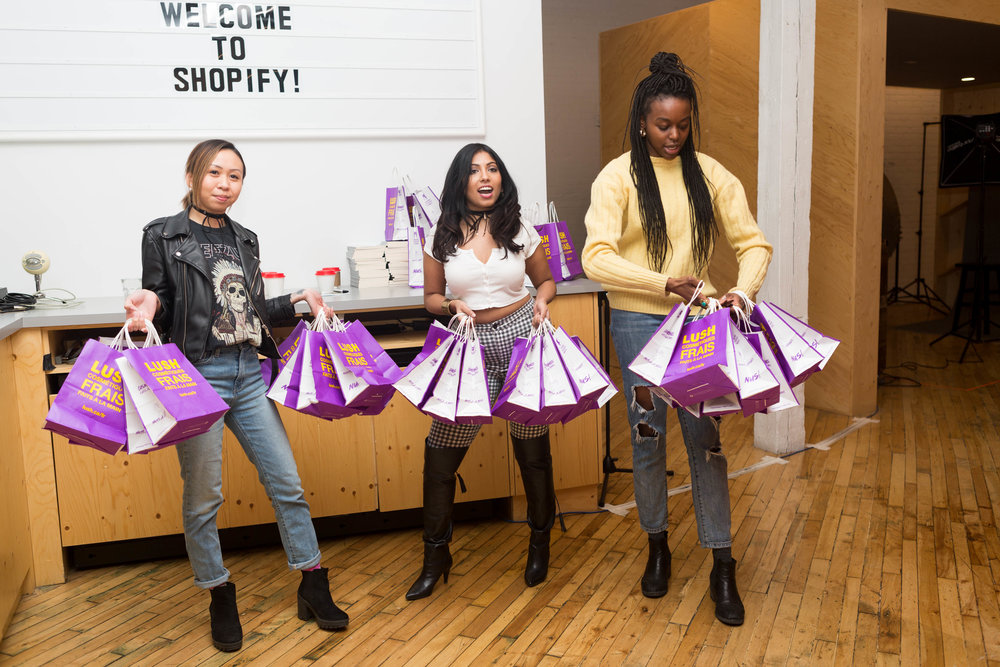 So what do you do?
Wow, that's an interesting question to answer. I'm a multi-faceted person, a Jane of All Trades you could say. I've got a couple of things on the go but I'd say what I've been most proud of recently is my involvement as a Public Relations & Web Content Manager for WIPP (Women Inspiring Passion & Purpose.) I fell in love with the idea of women working to inspire and grow others within creative industries in Toronto and I had to be a part of the team! We actually have a full-day summit coming up on May 13th that I'm super excited about. We'll be addressing hard-hitting topics affecting women like sexuality, careers and mental health. Plus we've got some amazing speakers such as Shannon Boodram, Yes Julz, and Adowah Aboah.
Take us along the path (personal & professional) that took you where you are today.
This is another heavy, heavy, heavy question that would take a long time to answer so I'll give you the Cole's notes version. I'm currently in the process of a major career change and I've had to make some serious sacrifices in terms of stability and monetary wealth. As a student I started out working at a bank in customer service, then got promoted into mortgages and because I'm always eager to learn, I eventually secured a job as a workforce analyst. That role eventually became full-time but it was always a means to an end because I knew I had so much more to offer and I had a degree in Marketing that I wanted to make use of.
I eventually left that company and took a contract role elsewhere as a way to give myself a deadline to make a major change. I saved up money and I took a leap of faith once the contract was over. I worked hard at cold-contacting professionals in the industries I was interested in and eventually found an amazing mentor. I took courses in a number of things to sharpen my skill-set and I sat down and worked through what I felt would be the right path for me.
Making a career change sometimes means taking a major pay cut and starting all over again. I had to go through that to get the experience and exposure I needed. My path has not been easy, I've had some extraordinary moments (like being sent to Italy for Formula1 to work with Edelman and Heineken) but I've had some major lows too where I had to overcome obstacles and deal with a lot of uncertainty.
What's the toughest thing you've been faced with thus far?
There's a lot that has happened to me that extends from present day all the way back to my toddler years and I'm not sure I'll ever be ready to share all of that, but I'd say one of the hardest things I had to deal with in recent years was my struggle with depression.
It took me a long time to recognize I was dealing with a form of depression. I had always been this resilient go-getting optimist so when the onset of my depression started, I really couldn't make sense of it. I would stigmatize my own self and it would be years before I sought out the support I needed to heal. I am so much happier, ironically, because I've been able to deal with that. I can appreciate the good in my life even more than before and I am stronger now because I have seen myself rise above trauma and stand tall again.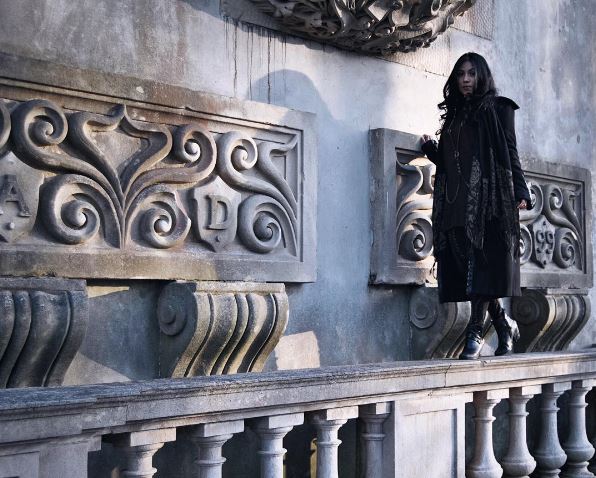 What did your parents want you to be?
My parents never put restrictions on what I had to be in terms of my career. They also didn't have much say in my choices when it came to education because I chose to pay for that. In reality, my parents want to support me in whatever I do but sometimes it's really hard for them to grasp the career journey I'm currently on that is full of risks and ambiguity.
Immigrant parents, like mine, come from the world that praised stability and the main goal was to get a long-term job to provide for their families. My parents didn't have the opportunities and all the things I have afforded to me now. I have the ability to make these choices because of their sacrifices.
We have had to have some intense talks and really work to understand each other in regards to my career path (and many other things). They worry about me a lot but at the end of that day they also know how capable I am. They know when s*** hits the fan I'll be able to take care of myself.
What's the best piece of advice you were ever given?
"When you change yourself, the people around you change." These words came from an older woman who I adore and has helped me make so many positive changes in my life. Essentially what she was saying is that you can't change people, you can only change yourself and when you do that, things around you begin to shift.
What advice do you have for women who want to follow in your footsteps?
I want people to seek out their own paths and figure out what fulfills them. We all seem to look to others, pop-culture and societal concepts to determine what "success" is to us. Success doesn't always mean money, power or stardom. In my eyes, success is really about contentment. Someone may find purpose in raising a family, another person might find join in life-coaching, while another might be fulfilled as an actor or a doctor. You cannot base your idea of success and "goals" on what seems popular (i.e. being a socialite and going to the best parties) or what society deems successful (i.e. being a heart surgeon or a well-paid actor.) We all have talents that were given to us by God and we all are made differently. Find what makes you happy and do not measure success by everyone else's rules.
Is it possible for a woman to successfully balance both love and career? Why or why not?
I think the idea of having balance can be elusive and it's something that women aim to achieve and feel like they're failing when it doesn't pan out the way they want – especially when they have children and families. Many people have both love and a career but there may be times where one of those things will be heavier on the balance scale than the other and that's okay. As long as over time the scales will swing back and forth between both sides. Love can be amazing and can even elevate your career if you're with the right partner.
What's next for you?
I'm hoping to continue to grow in my career within the marketing and PR realm; currently, that's been my main focus in terms of a professional job. I also have my own social media brand, Down to Mars Girl, where I share aspects of my life in hopes of touching other people. I want to continue to grow that platform. I find so much joy in being able to inspire and encourage others in their journey by sharing some of my experiences and being honest about my vulnerabilities. As for my personal life, I'm finally at a place where I'm ready for a relationship, so I'm open to it if the right person comes along.
Where do you see yourself in 5 years… 10 years?
I try not to get bogged down with a strict idea of what my life will look like in five years. I'm fluid and I'm open to change. I think that's what allows me to grow as a person. I am at a stage in my life where I've started to explore things I'm passionate about and it's how I decided to take a leap of faith and change my career from workforce analytics to advertising and PR. I'd say my hope is that in 5 years I'll be settled into a career I love and perhaps be starting a family, but really, who knows?
And last but not least, where can readers find you? Facebook, Twitter, Website, etc.
Instagram: @down_to_mars_girl
Snapchat: @downtomarsgirl1
Twitter: @downtomarsgirl
Blog: www.downtomarsgirl.com