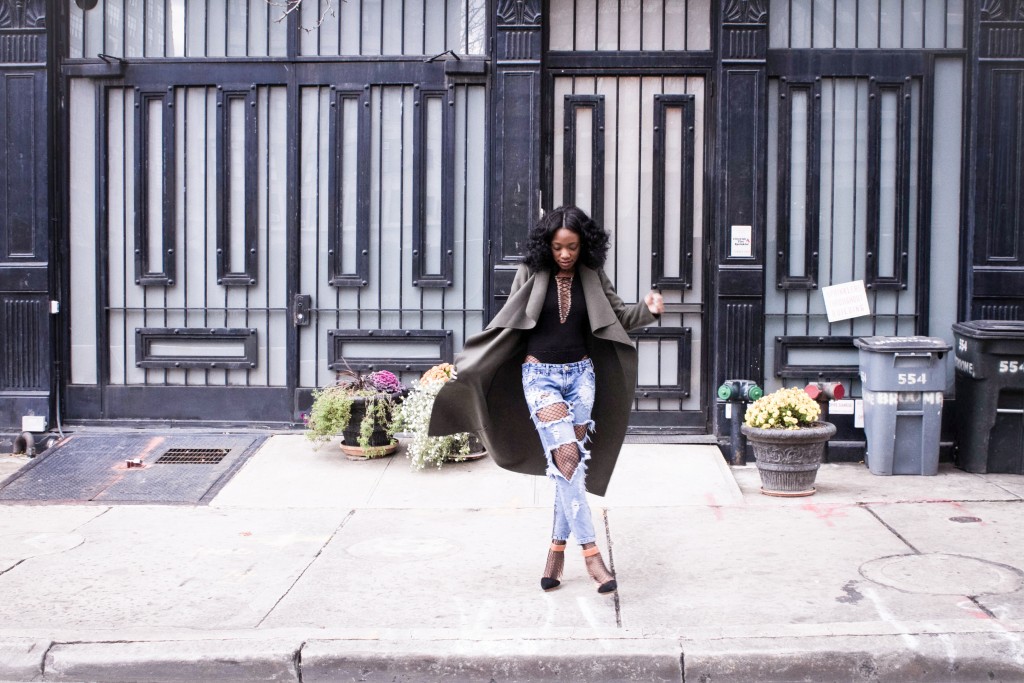 Her style, cute smile and upbeat personality is what caught my attention on IG. I love following Brit's adventures and learning details about her style. In this interview she gives us the deets on how she grew up, why fashion is her first love and why it's important to enjoy life. Here's her story.
How old are you? 20s/30s/40s?
20s
What is your zodiac sign?
Gemini
What is your educational background?
Bachelor of Science in Business Marketing from Millersville University and Master of Science in Global Fashion Enterprise from Philadelphia University
Where were you born? Raised? Live now?
Born + Raised in Philly, I live in West New York
Single or Taken?
Single
First job ever?
I was 15 working at a travel agency as an assistant for the summer, mainly doing data entry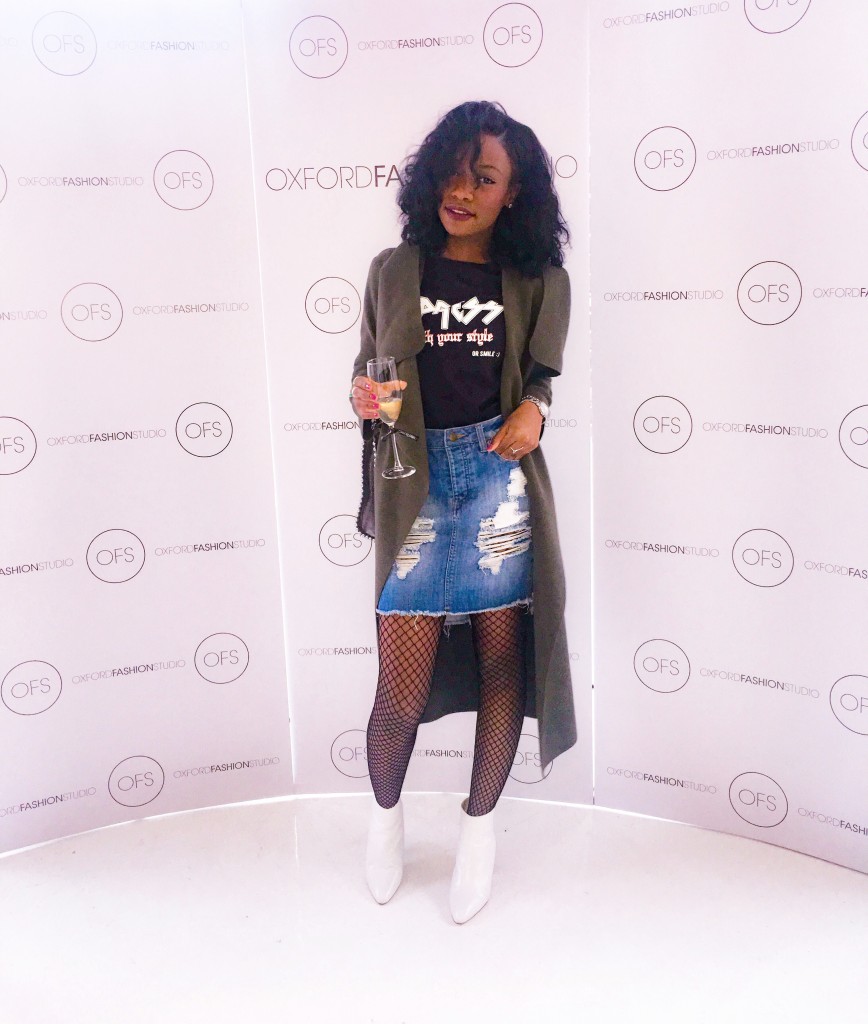 First 'real' job?
I worked numerous retail jobs as a teenager both in high school and undergrad, but I think it became more 'real' when I started working at Victoria's Secret at 19 and worked my way up during my time there to a Beauty Supervisor. I learned so much from my time working there from being analytical, managing others, as well as being super-creative in a way to drive sales. This role definitely inspired me to work in corporate retail.
Your 5 'must haves' of the moment?
* Anastasia Liquid Lipstick called trust issues it's like my everyday go to color- it's a matte neutral with a deep pink undertone and I love it.
* My phone!
* My goals/to-do notebook
* Hand Sanitizer
* Iced Carmel Macchiato or Vanilla Latte
How would you describe your personal style?
I love my style because it ranges from classic, glam, and boho. Classic seems to be my everyday look especially at work–I'm always in classic jeans usually distressed denim + a leather jacket these are my go tos. My glam side comes out often on weekends & occasions-give me a fur, lipstick + shiny things. When I travel my outfits always seem to have this boho edge to them especially if the destination is tropical. I'm inspired by trends at times, but will usually add my own vibe to them. Zara is my go store for staying on trend since it's fast fashion- which means their clothing is designed & manufactured quickly and inexpensively based on current trends or after designers show their collections during fashion week to allow consumers to purchase at a lower price. Overall, my personal style means everything to me- it's my art, it's healing, and an expression of how I feel in the moment.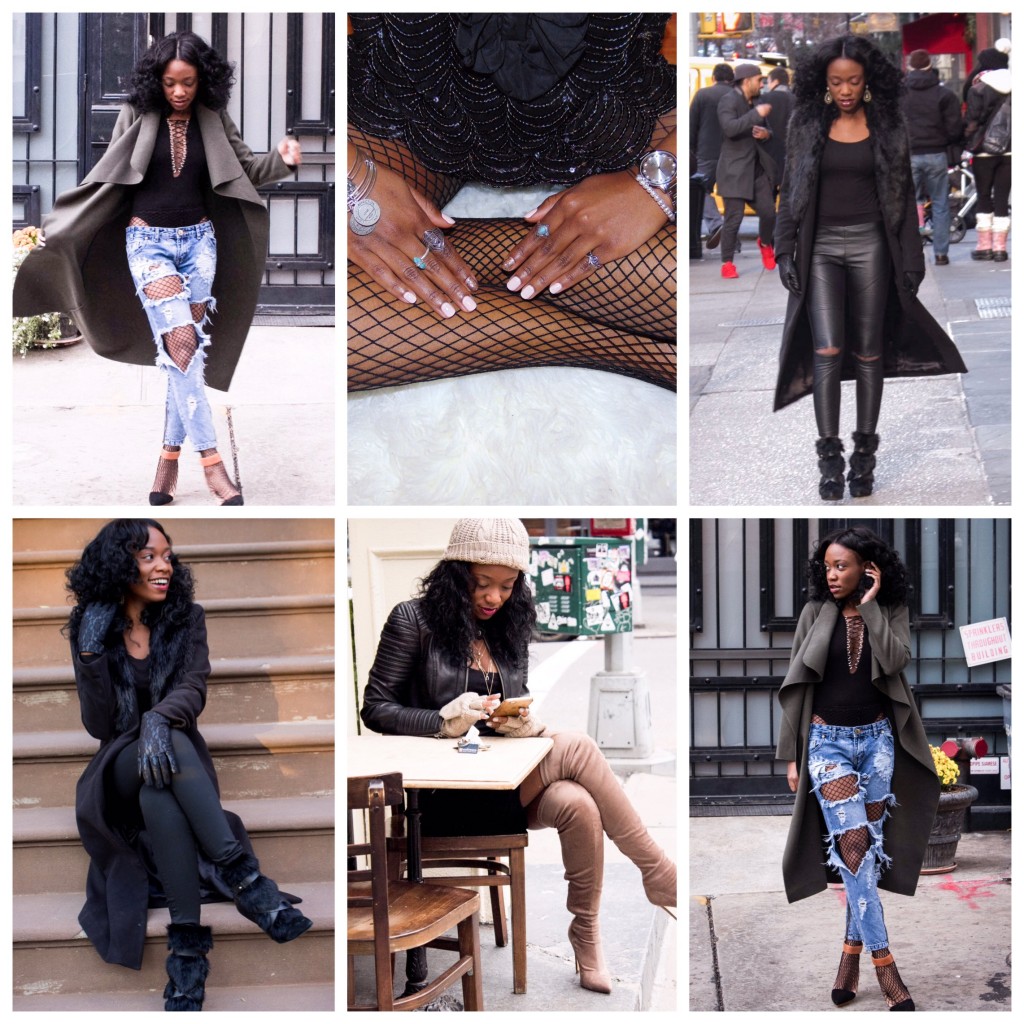 What is your favourite book?
The Woman I Wanted to be by DVF & The Power of Love by Rhonda Byrne
What are you currently listening to?
Ellie Goulding, Solange, the Devil Wears Prada Soundtrack in the midst of working + for fashion inspiration, gospel "my favourite gospel song is 'Our God' by Micah Stampley! And just recently I've been listing to Nao's album For All We Know and it's giving me mellow vibes, I like it.
So what do you do?
I am the founder of CityStyleBritt.com a Life & Style Blog that I recently launched December 23, 2016– focused on my personal style, beauty skincare/makeup must haves, citylife adventures, and my faith in the power of love. This platform was created to inspire women, provide tips, uplift, and connect my audience to great brands, places to go, self-love, and to simply enjoy life. Full time I work in corporate as a Distribution Analyst in Planning for an iconic fashion brand. I also work for a major bourbon brand doing promotional marketing for many events in the greater NJ/NYC area.
Take us along the path (personal & professional) that took you where you are today.
It all started when I was in the 3rd grade and my mom allowed me to choose my own outfit-I can remember this day so vividly wearing blue velvet leggings, a blue button up top, and black patent leather black boots. I felt so confident this day and that's when I fell in love with styling myself and putting looks together. As I got older I started working in retail and wanted to start modelling, so I entered myself into a modelling contest for shop rite, and the winner of the contest would get to hang out with Eva Pigford from America's Next Top Model season 3, receive gifts, and appear in the local newspaper, I won!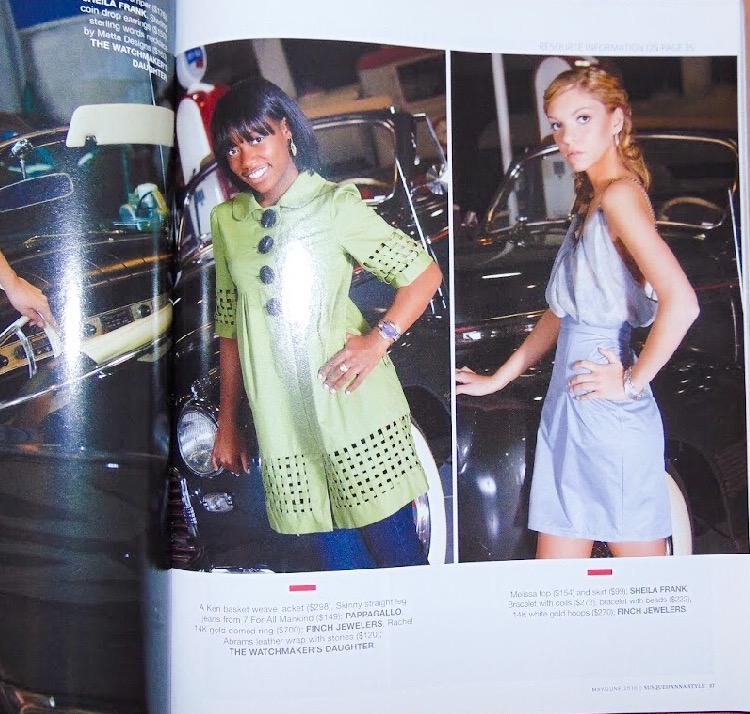 After high school I attended Millersville University for business marketing, initially I wanted to immediately come to school in New York after high school, but my parents recommended me getting a degree in business over fashion since they believed business was more broad and I'd have better chances of getting a job after graduating—so at the time I listened to their advice. While in school I interned for Susquehanna Style Magazine a home decor magazine where I was able to create my own position writing/blogging about fashion, in addition to picking clothes for photo shoots. Finding an internship related to fashion in that specific area where my college was located was non-existent, but I did my research and this magazine made my dreams come true when they allowed me to be myself by writing about fashion. While there I was also asked to model.
After graduating Millersville I started working full time in PA while commuting to New York working with Fiji Water & showrooms since they were sponsors at the time for fashion week- this made it possible for me to attend every show. Later that year I signed Wilhelmina of PA for print modeling.
For me there was still a need to learn more about the business side of the fashion industry, especially since initially this is what I always wanted after high school. So I applied to graduate school for Global Fashion Enterprise at Philadelphia University. This was one of the best investments I made for myself especially since it opened up an opportunity for me to study abroad in Shanghai, Hong Kong, and Shenzhen. While in these countries I went to visit factories where companies like Nike, Victoria's Secret + more manufacture their product, as well as meetings with fashion executives and entrepreneurs. Once I graduated from PhilaU, I moved to West New York–a year and 4 months ago to continue making my dreams happen.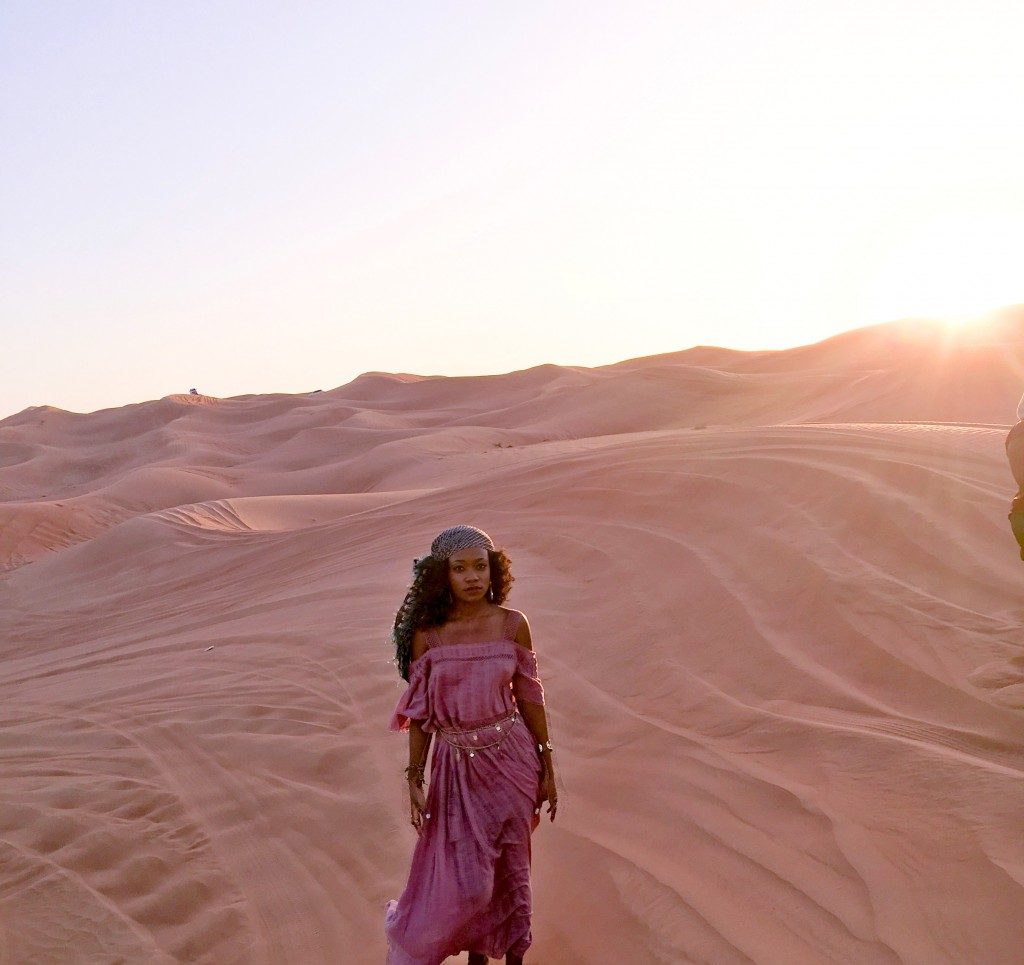 What's the toughest thing you've been faced with thus far?
Letting go of a recent heartbreak and finding the strength to keep it pushing.
What did your parents want you to be?
They would provide their advice or opinions through my journey, but were always so supportive in whatever decisions I made!
What's the best piece of advice you were ever given?
'Enjoy Life' - simple and to the point words from my dad. These words truly made me appreciate the right now moments that we've been blessed with. I learned that as you are working towards all that you want to see in your life–you should be enjoying the journey as you go, because the journey is all about growth & that's the most beautiful part!
What advice do you have for women who want to follow in your footsteps?
While in school take on as many internships opportunities in the fashion industry as you can because once you graduate people really want to see your work experience. Keep building up your resume, skills and soak up as much information as you can. Believe in yourself and surround yourself with people that get it, find a mentor too!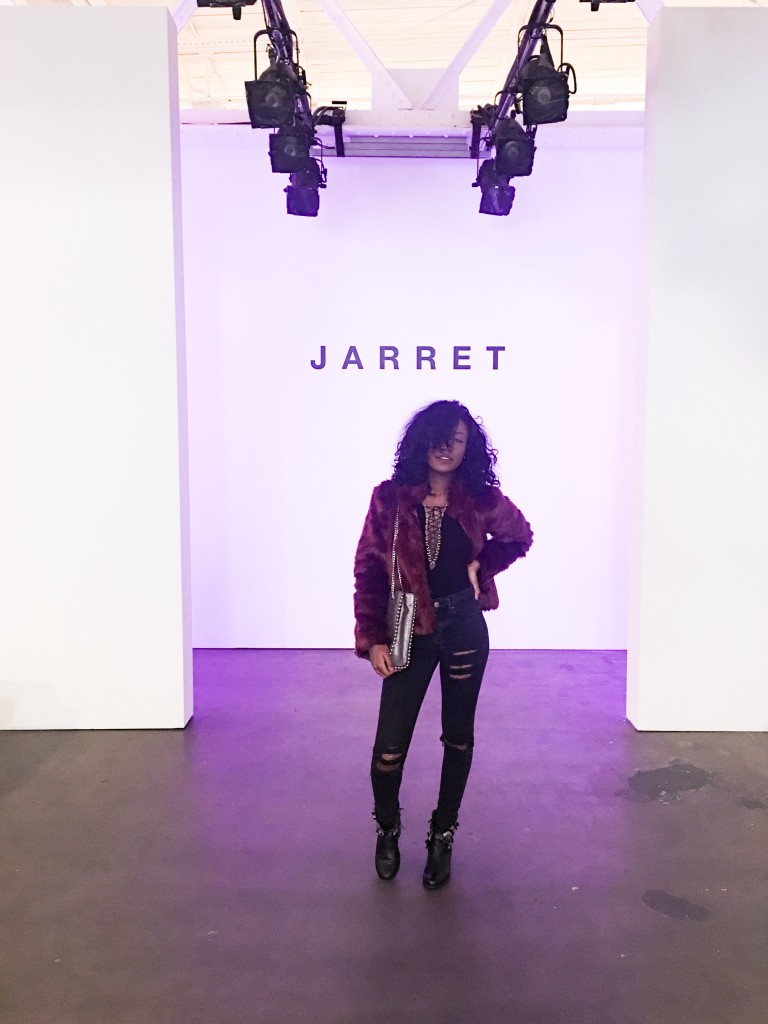 Is it possible for a woman to successfully balance both love and career?
I believe as women we are great at multitasking, so this is definitely possible especially if he's all about that love & grind balance too!
What's next for you?
Next up, working with new brands for my blog, stay tuned.
Where do you see yourself in 5 years… 10 years?
Traveling the world, growing my brand and creating job opportunities under my brand, CityStyleBritt.
And last but not least, where can readers find you? Facebook, Twitter, Website, etc.
Website: citystylebritt.com
Instagram & Pinterest: @citystylebritt
Facebook: https://www.facebook.com/citystylebritt
YouTube Channel coming soon: citystylebritt