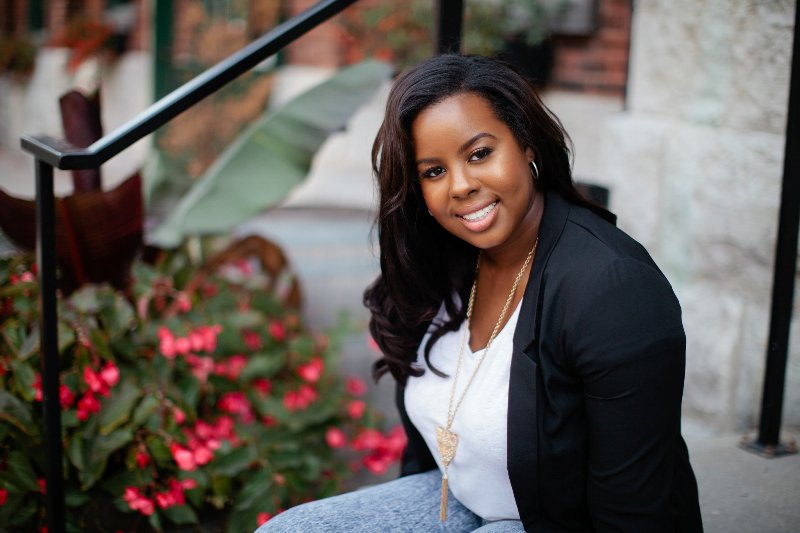 Alisha Wedderburn has been here before. She wrote a guest post in November last year and blessed us with words of wisdom about Why It Is Important To Be Unapologetic. I love her mindset and for that reason, I knew I had to feature her on Girl On Top. A professional in the service industry, she knows the art of customer service/hospitality and teaches people how to turn ordinary moments into unforgettable experiences. Today, she is taking us on her journey to discuss how she lives life in the fab lane.
How old are you? 20s/30s/40s?
Living fabulously in my 20's
What is your zodiac sign?
Sassy Scorpio
What is your educational background?
Diploma in Hotel Management & Degree in Business international hotel and resort management
Where were you born? Raised? Live now?
Toronto- across the board with huge European influence
Single or Taken?
Very much single
First job ever?
I worked at Fabricland…I also got fired.
First "real" job?
Ummmmm I'd say it was at Elizabeth Milan Hotel Day Spa that used to be in the shops and services avenue of the Fairmont Royal York Hotel, an iconic day spa.
Your 5 "must haves" of the moment?
1. Phone & Charger
2. Some kind of faux fur on at any given moment
3. A selfie of my little brother Dillon & I
4. Lucus' PaPaw Ointment
5. A Statement Necklace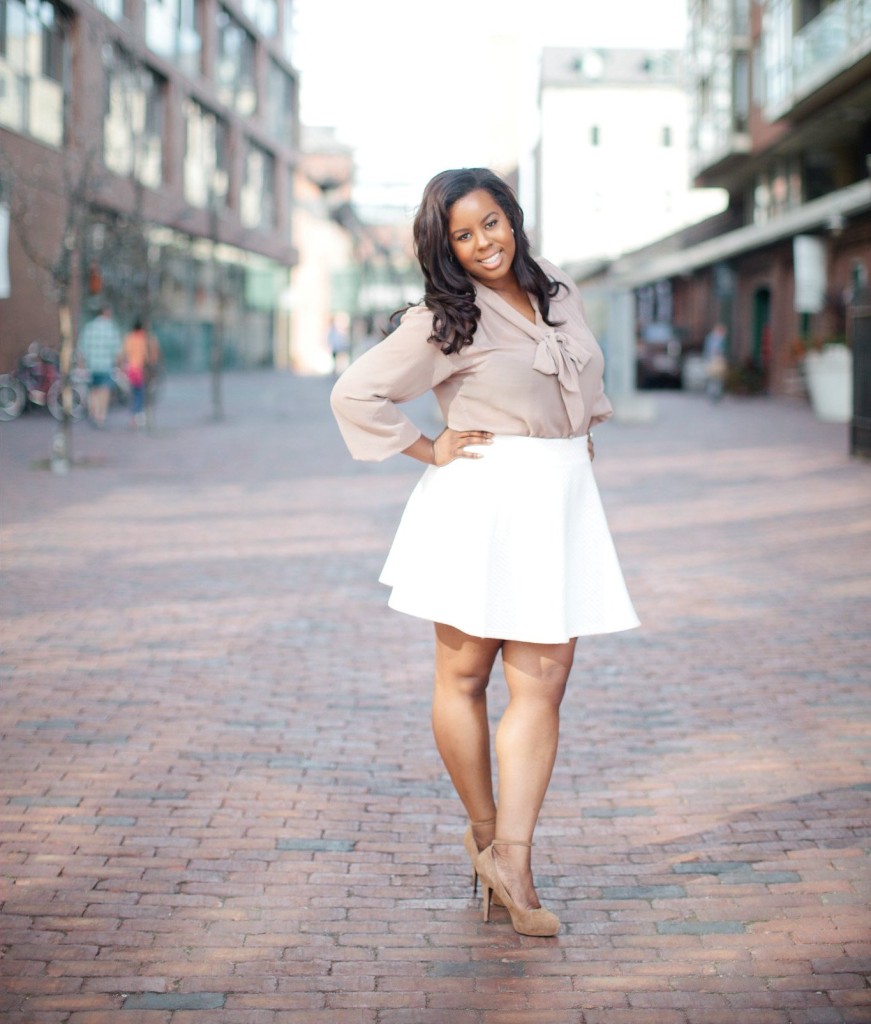 How would you describe your personal style?
It depends on how I feel but it's generally a cross between overdressed and sexy sassy, I don't believe in leaving the house looking a hot mess. I love playing dress up and I have no problem effortlessly outdoing people, it's not a competition but I always come to show up and show out.
What is your favourite book?
Summer Sisters- Judy Blume; I read it every Summer and it always makes me feel like I'm reading it for the first time.
What are you currently listening to?
Love me harder- Ariana Grande ft. The Weekend
No Love- August Alsina ft. Nicki Minaj
The timeless 60's & 70's soul is ALWAYS in rotation
So what do you do?
I'm a customer service specialist; my business is the art of customer service and hospitality. I teach people how to turn ordinary moments into unforgettable experiences, using their personality and resources at hand. Everyone is unique and I pretty much show those in the service industry how to use all that they are to make lasting impressions.
Take us along the path (personal & professional) that took you where you are today.
I was 16 years old was convinced I was going to own my own spa (I'm a total girly girl & love all things beauty) so I cold called every spa in Toronto that was apart of 'Leading Spas of Ontario' and I gave them a quick spiel about how I wanted to own my own spa and to be the best I had to work with the best and everyone said no to me except Elizabeth Milan Spa. They gave me an interview and we agreed that I would work the first four Saturdays in June and at the end of the that time she'd see if she wanted to hire me, I was hired by the second shift, and from there I've been submerged in the industry working in many different sectors Restaurants, Private Clubs, Recreation, Hotels, Sales & Marketing, Front Desk, Kitchen pretty much everywhere.
What's the toughest thing you've been faced with thus far?
Probably the death of my grandfather & cat. My grandfather, we were so close and had such a special bond, after coming home from a night of work and a few drinks with friends, I came home and I read an email from my cousin notifying me that my Papa had died and I was a mess, he was in Jamaica and I was in Australia. Not being there for his funeral makes it very difficult to go back there.
My cat was pretty much my lifesaver, I suffered from severe depression and my cat was the only thing that ever made me smile, she was given away not by my choice a few months later I got a call that she was brought into a shelter and she was dying, I had to fax over permission to the city and relinquish my ownership to the city so they could put her down for humane reasons, I still can't get over that loss she was more than just my pet she was my guardian angel.
What did your parents want you to be?
My mom thought I'd be an actress because I would watch a commercial once and memorize all the lines and actions. My dad wanted me to be a Doctor or Lawyer
What's the best piece of advice you were ever given?
Jody Ness told me to always be Firm but fair. I've never forgotten it till this day he's someone I look up too so much.
What advice do you have for women who want to follow in your footsteps?
Carry yourself with respect, being pretty will only get you so far but when you're a women of substance you're unstoppable. There were a lot of girls who got hired because they were pretty, I got hired because I came and showed up and showed OUT consistently, I let my actions do the talking.
Is it possible for a woman to successfully balance both love and career? Why or why not?
Absolutely it is possible, I firmly believe that you CAN have it ALL, it's a matter of how bad you want it. Balance is something that each woman has to find on her own and create her own, it doesn't have to be society's 'normal' you can create your own 'normal'. We're programed to believe so many things about how we as women should operate and so many of them don't apply to the modern women. Find what fits YOU and YOUR lifestyle and rock with it, there is nothing sexier than a woman that owns her life and is unapologetic about why she does what she does.
What's next for you?
I'm so excited to rebrand my business and really grow its presence here in Toronto. After living abroad for so many years and traveling I'm excited to make the necessary impact in my city. I want to see Toronto get out of New York's shadow and take it's rightful place on the hospitality map, we're home to some of the worlds most renowned chefs, lets take it up 10 notches and shine through service.
Where do you see yourself in 5 years… 10 years?
In 5 years I'd like to be moving back home to Amsterdam, many people don't know that I'm Dutch and I would love to spend my 30's+ back in Europe. I'm a European Dutch girl at heart, this North American lifestyle moves too fast for me, I enjoy coffee canal side with a pen and pad for my thoughts, cobblestone roads and fresh markets. I want to continue my business in Toronto but grow it across Europe as well.
And last but not least, where can readers find you? Facebook, Twitter, Website, etc.
You can find me EVERYWHERE, but more specifically here are my social links
Twitter- @ASWedderburn
Facebook- www.facebook.com/aswedderburn
Instagram- @ASWedderburn
Website- www.aswedderburn.com
Category: Arts, Beauty, Blog, Girl on Top, How To, Mentorship, Networking
I am the co-founder of New Girl on the Block, a mentorship platform for millennial women who are dealing with major life and career transitions. In addition, my passion includes advocacy for anti-bullying and mental health in which I contribute my free time spreading awareness, providing expertise on media platforms and delivering keynote talks in schools nationwide. When I'm not working with young adults, I am growing my brand as a content strategist. I have successfully crafted a business in storytelling as a Journalist, Author and Ghostwriter.