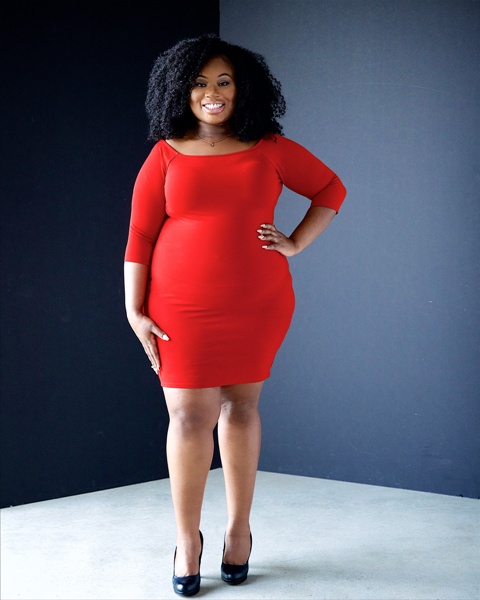 Cassandra! I love her energy and confidence. This week's Girl on Top is none other than @curvaceouslyambitious. Based out of Toronto, Canada she is lighting a path that I noticed from afar. I really admire her confidence and positive attitude. There's something each of use can learn from her, especially her resilience. Launching a blog right after a breakup, she turned a negative into a motivating opportunity. Here's her story.
How old are you? 20s/30s/40s?
I am 30 and fabulous!!
What is your zodiac sign?
Cancer (we are the best zodiac but the most emotional.
What is your educational background?
I have my high school diploma then I went to the University of Ontario Institute of Technology in Oshawa to obtain my bachelor of commerce. I wanted to learn more about makeup so I decided to George Brown for Makeup Artistry and Aesthetics.
Where were you born? Raised? Live now?
I was born in Scarborough but we moved to Markham when I was born. I was 2 when we moved to Stouffville, ON and I still reside there now.
Single or Taken?
I am happily taken
First job ever?
I worked as a cashier at Sobeys (there aren't many Sobeys around anymore)
First 'real' job?
When I left university, I was lucky to get a job at TELUS head office
Your 5 'must haves' of the moment?
My iPhone, my lip gloss, my charger, getting my nails done and jolly ranchers (I got everyone at work addicted to them)
How would you describe your personal style?
My style, I would describe of classic, fashionable comfortable and I love all things glam. Most people would say I am always dressed up and don't know how to dress down. I believe you look good, you feel good.
What is your favorite book?
I loved reading The year of YES by Shonda Rhimes and 5 love languages
What are you currently listening to?
I listen to mostly old school R&B/Hip hop or reggae. I guess you can say I am in 2017 but my music is stuck in the 90's and early 2000's. My favorite recent song right now is Ed Shereen- Shape of You.
So what do you do?
I am a full-time mortgage specialist for a major bank. I blog and model as hobbies as well. I am looking to getting into event/wedding planning in the summer. I am trying to focus on other forms of incomes as well.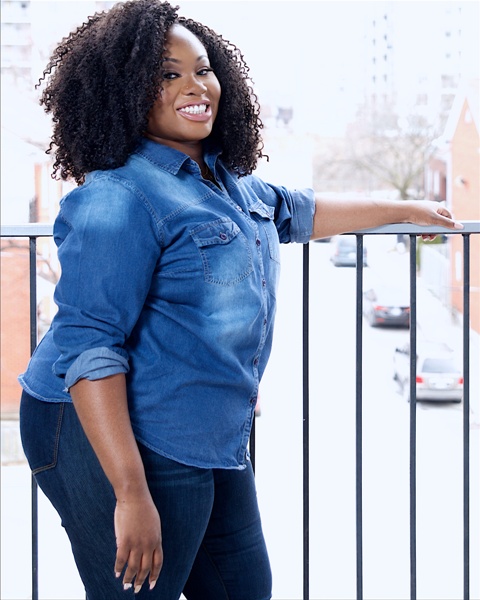 Take us along the path (personal & professional) that took you where you are today.
I had a good childhood and grew up with both parents. My parents were married before my dad's passing in September 2016. My parents worked a lot and provided for my siblings to make sure we had food on the table, clothes and good education. I get my ambition from my parents which is why I am as ambitious as I am today. I am the youngest of 4. I have been blessed to have amazing friends that are there for me through thick and thin.
In terms of professional, I was always a good student with good grades for all my life. I was a quick learner and figured out how to do things quickly.I went through high school and when I graduated, I got accepted to 5 universities.I  decided to go with University of Ontario Institute of Technology as I found them unique. They were the first university to be all technology based and provide laptops to all their students. I took my Bachelors of Commerce with a major in Marketing. I knew I had a gift for marketing and sales and I was good at what I did. (Still am today). I graduated in June 2008 with my bachelor's and I was lucky to get a very good job outside of school. It wasn't in my field of learning but it was a great opportunity to get my foot in the door. It was a telecommunications company ( TELUS) and back then this company was one of the hardest companies to get into. I worked my way through Telus and within the last then 2 years I was there, I got a promotion to another department; still not in my field but the money was even better (thinking about paying off those student debts). After just under 2 years of being there, I left as I found that I was not being challenged and realized money is not everything if you're not happy.I decided I had an interest in insurance and got a job with an insurance company. I went there to be an insurance sales representative but since I didn't pass my exam; twice I might add, they should have let me go but because they liked me so much they found another position for me. I ended up being an Ombudsman.  After a year and a half, I decided that the insurance industry was not what I thought it was. I took a month off to decide what I wanted to do. An opportunity becomes available to work at a major bank. It was less pay but this bank had the opportunity to move positions, be challenged and grow quickly which was what I was looking for. I went for the interview, they loved me and within 2 hours called me and offered me the position. I was so grateful. I still work for this same bank; 5 and a half years later. I have held 5 positions in the bank and jumped 3 €œlevels€.I am worked from management to frontline to behind the scenes. I worked my way up by working hard, figuring out how to do the job and moving on Today, I am a mortgage specialist and I love my job and helping people. What I love most is that every day is different and every client is different and I love watching my clients achieve their goals.
In terms of my blog, I decided to start blogging in October 2015 after a horrible breakup I went through and realized I didn't have many hobbies. In November 2015, CurvaceouslyAmbitious was created and this year will make two years. I also do plus size modeling and had an opportunity to participate in the first ever Montreal Plus size fashion week last May. In this industry,  I have had many opportunities and met amazing people but I also realized that similar to the corporate world, you cannot trust everyone and you have to look out for yourself.
What's the toughest thing you've been faced with thus far?
The toughest thing I have faced so far is when my dad passed away I September 2016. It was sudden and my dad was so healthy. I have kinda dealt with it but not 100%. Dealing with the death of a parent is far worst than dealing with the death of someone else. God, my friends, my boyfriend, and family have been my strength during this time.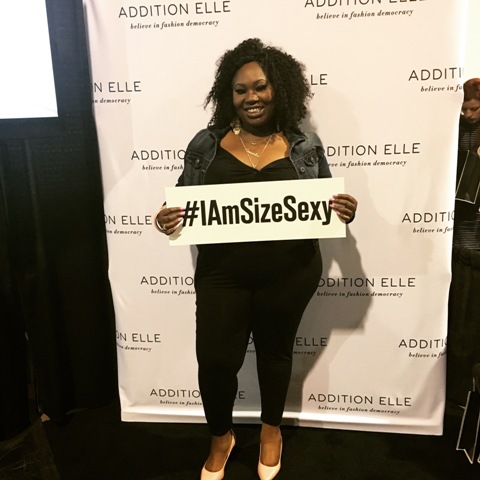 What did your parents want you to be?
My parents were always open to me being what I wanted but they wanted me to have a career and not a job. My parents wanted me to be a nurse like my mom did but it is not for me. I don't do well with blood and hospitals.
What's the best piece of advice you were ever given?
Never make anyone a priority who makes you an option AND It's not about what you know, it's WHO you know
What advice do you have for women who want to follow in your footsteps?
Hard work and networking is key. It's not about what you know its who you know; especially in the corporate world. I learned this the hard way in the beginning but now I realized it's all a game and learning to network to keep moving on up.
Is it possible for a woman to successfully balance both love and career? Why or why not?
I do think it is possible to successfully balance both love and a career. It all comes down to the person who you are with. If both you and that other person's goals align then it will work. It is key to figure out from early if you are compatible or not.
What's next for you?
I want to focus on becoming the best Cassandra I can be. I plan to take a wedding planning/event planning course in June 2016. I have an upcoming event I will be a panelist on. It is June 30th 2017 called €œcatch the lash€. It is a beauty event and I am excited to be participating.I want to launch an idea I had to become a mobile personal makeup consultant that helps a woman with their everyday needs in shopping for makeup. Later in the year, I plan to transfer from being a mortgage specialist into underwriting as I would love to know more about approving the mortgages instead of selling. I believe if you're not learning something new or advancing then you are not growing as a person.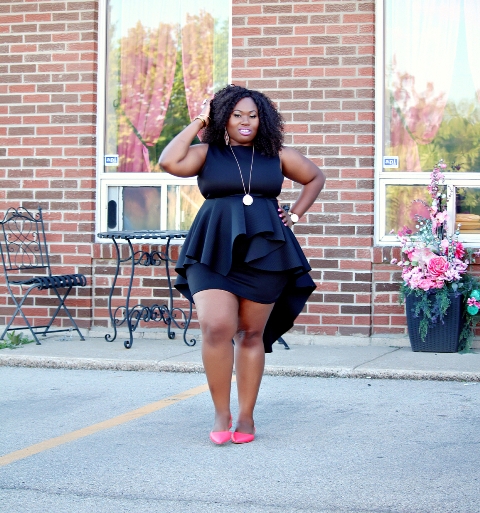 Where do you see yourself in 5 years… 10 years?
In 5 years, I will be in my mid 30's; I plan to be in my ideal role within the banking industry as well as have my side hustles as well. I want to focus on event planning and seeing what I can do to start the mobile makeup consultant business as well as other entrepreneur ventures. I would love to be married and have at last 1 child by then as long as it's in God's plan for me. In 10 years; I would love to quit my full-time job and focus on my other passions I have and to make it my career and become a full-time entrepreneur.
And last but not least, where can readers find you? Facebook, Twitter, Website, etc.
You can find me on my social media and Website:
Instagram: @curvaceouslyambitious
Twitter: @cuvraceouslyam
Facebook: Curvaceouslyambitious
Website: www.curvaceouslyambitious.com