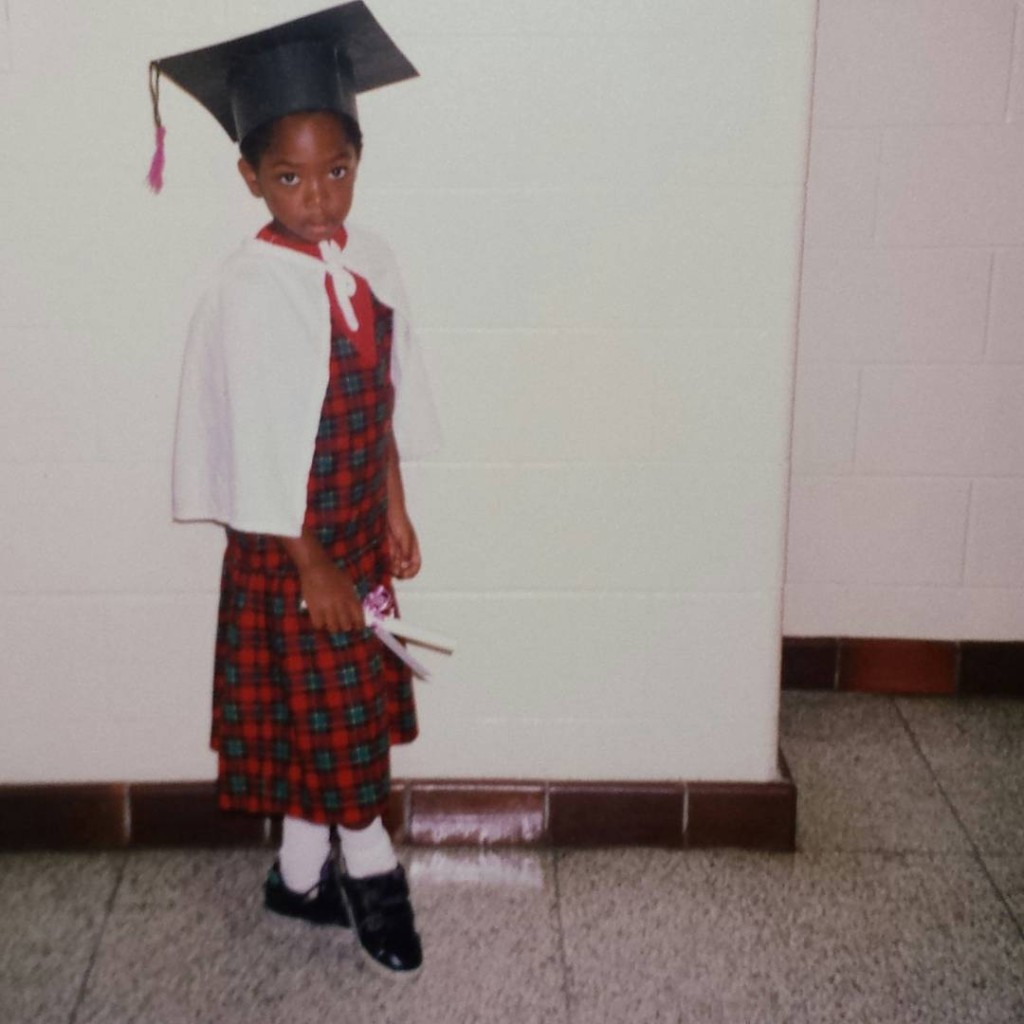 Positive vibes currently fill my social media timelines. I love the energy and the high-spirited people who are excited to end one year and enter another. Despite what some of us had to endure in 2016, I truly believe that every day is another chance to feel brand new. So I haven't necessarily been waiting on 2017 to arrive to start my goals, I've been trying to get one step closer each day.
Girl, a head start is necessary. 
When working with my mentees in my New Girl on the Block mentorship program, I am really adamant that they create goals, time lines and objectives. I provide cool worksheets to encourage their creative process and support them as they carve the path they've always wanted. A big part of the goal setting process is mental because you will only get what you expect. So prior to goal setting, we do a ton of personal development so they know and understand that anything they love is worth fighting for.
It took me many years to figure this out. 
But once I did, life happened! Incredible people walked into my world, the right books flew off the shelves and caught my attention, and resources appeared when I really needed them. Life may not be perfect, but I recognize that it is still good and despite some of the bullshit that happens every so often we have to try to see the hidden blessing and benefit.
When I scroll through my Instagram or Facebook feed, I often see the hashtag #goals commented on every other photograph or status. I get it, you see someone else's life and it inspires you to want to achieve something similar. But here's the problem: It inspires you but for many people, it stops there.
At inspiration. 
Girlfriend, do not let that be you. Don't be throwing around hashtags without meaning behind it. If that house is #goals, then make an appointment with your financial advisor and set up a profit plan. If that relationship is #goals, then put in extra time and effort to develop YOU so that when your king arrives you're ready. Girl, always stay ready. If that bikini body is #goals, then purchase a gym membership and get your ass in there – hire a trainer if you need someone to hold you accountable.
Please. I need you to know that all of those #goals that you have your eyes on are achievable if you are willing to do the work. I recently had a one-on-one call with a mentee who made a very interesting comment. She said, "I have a full plate with school, work and my new business, I don't know how I will find the time to add anything else to the agenda." (Read You Can Still Be Poppin' with a 9-5 (Here's How I Manage My Time) My response to her was this: Get creative and find time. If you want it bad enough you will bend over backwards and turn the world over to get it.
True hustlers get what they know belongs to them.
If you want success there are levels to this. 
I don't want to end this notice without showing you what I have my eyes set on accomplishing in 2017 too. You and I are both working on becoming better women and as I hold you accountable, I would love for you to hold my ass accountable too. Here are my goals for next year and beyond.
1. MAKE THE FORBES 30 UNDER 30 LIST
I applied two months ago and did it with confidence because you will only receive blessings on the level of your expectations. In addition to praying, I have to wait until I see someone from the Forbes team slide into my inbox. Regardless if I make it or not, I am super proud of myself for trying.
2. CREATE WORK-LIFE HARMONY
Every month I study a new CEO. For December, Jeff Weiner, the head of LinkedIn captured my attention. He is so fascinating and I learned a ton from his talks but one lesson that stood out the most was dismissing the 'work-life' balance target and aim to create 'work-life' harmony. For someone like me, integrating my two worlds together make so much sense because both makes me happy. Quite frankly the idea of harmony sounds less scary than balance does because I interpret balance to equate to perfection. Perfect doesn't exist.
3. TAKE A VACATION (and leave work behind)
The last leisure trip I took was 3 years ago to the Bahamas and even then I did bring my laptop with me. Fortunately, the wifi sucked so I was forced to step away and have some fun. I really hope to take another trip this year. I've built my business and team strong enough to still operate efficiently without me. Hash tag. WINNING.
4. BELIEVE IN (romantic) LOVE AGAIN
I'm definitely working through some deep shit that needs to be handled so I can keep my heart and mind open to being in a new relationship. There are days when I am so optimistic and days when I'm like nah bruh, f*ck that. Today I am someone where in between.
5. EXPAND MY MENTORSHIP PROGRAM INTO MORE THAN A DOZEN COUNTRIES 
I've mentored more than 100 women in 6 countries. Canada, USA, Jamaica, Austria, Paris, Italy. Time to expand our reach.
6. PAY DOWN DEBT
The story of my life.
7. ATTEND HARVARD UNIVERSITY
I found a program at Harvard that has no educational requirements. It's called The Business of Entertainment, Media and Sports. It's $9,250 USD for a four-day class taught by Anita Elberse, Kristin Williams Mugford, and Felix Oberholzer-Gee. I don't know much about Kristin and Felix, but Anita has a strong social media presence and I've been watching her for a while now. She is the type of educator that I really want to learn from. I haven't even met her and she has inspired me so much already simply because we share a love for creative education. In this program I'd be examining best practices and leading strategies in the worlds of film, television, publishing, music and sports through a series of real-life case studies, interactive lectures and group discussions. Guest appearances have included DJ Khaled, Dwyane Wade, and case studies have included Beyonce, Shonda Rhimes and the Rock. The faculty selects students based on professional achievements and organizational responsibility.
I want to attend for a few reasons. Number one: Like my brother said in the video above, if you are the smartest person in the room then you're in the wrong room. I crave to be mentally stimulated and challenged – heck in #goal number two you read that I study CEOs for fun! (nerd alert) Number two: At my age and with my history of mental illness and dropping out of college, it's evident I didn't take a traditional route to achieve success. I have beaten the odds time and time again and I continue to push industry boundaries and conquer my targets, hands down, I feel I deserve this and once I save the money I will continue to apply until I am selected. I'm anxious to contribute to the conversation. Number three: I admire Anita and it would be an honor to meet her and plus, I think creative educational environments are great. It would be incredible to sit (and participate) in that room with so many powerful people.
As if my accomplishments didn't already have enough meaning, now I have set the bar so freaking high. It excites me. If you can look back on your life and see how far you've come, you'd know that impossible is nothing.
8. FINANCIAL STABILITY
My wallets are comfortable, but could always be better. In my prayers, I always ask God to bless me so that I can bless others. In this case, I want to be in a good enough position to take care of my parents. As I get older, I have more love and respect for them which grows daily. I just don't want them to worry, hell if it were up to me I wouldn't want them to work. So I'm out here doing what I have to do to make them as happy as possible.
9. MAKE BIGGER WAVES IN THE UNITED STATES
I recently hired an agent in New York to help me expand my brand awareness in the US. He's great and has my best interest. As much as I network my butt off, it's nice to partner with someone who actually lives cross border. With Trump now in office, the next generation will need more motivation than ever before. I'd like to have a hand in that development. My passion is helping people see beyond the limits of their circumstances by way of television spots, interviews, panels, keynotes, workshops and creative education. The journey has been amazing so far, but I look forward to experiencing what lies ahead.
10. BE A NICER PERSON
That's it. Just be a nicer person.
What's on your #goals list? Shoot me an email and fill me in. Let me know if I can do something to bring you one step closer.
Peace & Love, 
PRxo