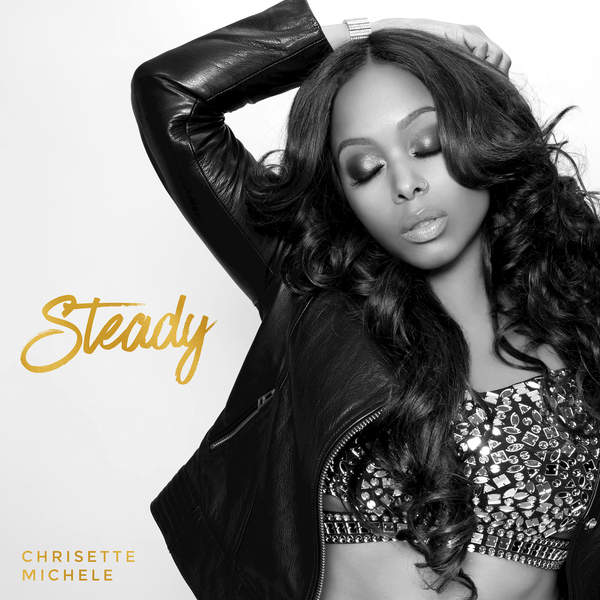 Chrisette Michele is a fun, eclectic soul with a voice that can put anyone in a great mood. Aside from her awesome musical vibes, she also has found success with her clothing line, Rich Hipster, in addition to her vlog series by the same name in which she chronicles the ups and downs and in and outs of a day-in-the-life of a soul sister such as herself.
Her single, Steady, is making waves on the charts as the first release from her April 2016 album, Milestone, and she's gearing up for a year of fun, love, and happiness.
We caught up with the singer to get a little bit of her take on music, the stage, and what's in store for her.
What have you been up to musically?
I've been in the studio for 8 months and we recorded 3 projects. I decided to have fun with this project and make some upbeat music that kind of has a trap soul/pop kind of vibe. I have the same executive producer that I did on my last album. I started my own record label and did my own thing this time around but I felt like I needed to bring someone on who knows me. So in the process of that I healed a friendship with a producer from of mine that had been broken for 7 years, so that was interesting.
What do you hope fans get from the album?
I want this to be an escape I don't want want one to overthink it. There's so much going on in the world and if that's all I wrote about it would be depressing. I can't wait for the tour for the record! We're doing a ton of cities in the summer (of 2016) and I just want people to be able to vibe and use it as a chance to escape the stress of life. I'm excited and I think fans will be too! I'm always inspired and open to trying to something different. I try not to care what people think. If you want my old stuff go buy that and listen to it. I need to hear my own opinion louder. On my blog you can see a lot of behind the scenes as far as the making of the album and the whole process.
You blog a lot! Is it something you do for fun or do you have a thing for visuals?
It's a bit of both. I love film and photography and video. I actually did a conference type of thing in 2015, and we're doing it again in 2016, that was for women in journalism and we talked about different aspects of media and the digital space. I love media.
How would you describe your fashion sense?
I became a flower child out of nowhere lately with the flowy dresses and kimonos. I used to dress like Audrey Hepburn (style icon). For me, I am kind a going-with-the-wind type of gal. I go through fashion phases be it my hair to my style of dress. I don't get attached to certain looks on me- I'm always switching it up.
What was the world of reality television like for you?
I enjoyed filming and working with the girls and a pretty positive experience with them. I've always like being in front of the camera and I would definitely do some scripted television if time permitted. I'm going to be doing stage plays in the future so that's one way I'm get to be acting.
You've been doing a lot of work outside of the country lately. What's that experience been like for you?
I think Americans have to realize that we represent our country wherever we go and it's cool to go to different place and see people's expectations of me just because I'm American.Lots of people wish they could live here and I think we take that for granted sometimes. But I always get inspired abroad, and I love experiencing something different and making new friends. Paris is one of my favorite places it reminds me of Brooklyn in the sense that it's full of culture. I think everyone should make it a point in their live to travel to an unfamiliar land- it's so enriching and refreshing.
Keep up with Chrisette Michele by tuning into her Vlog channel.
_______
ABOUT THE WRITER
Samantha Callender is a multimedia journalist whose work ranges from entertainment journalism to pieces highlighting social issues in multicultural communities. Samantha strives to find intersects between entertainment and social matters, believing that pop culture has the power to not only entertain the masses, but to educate them as well. Her goal when storytelling is to write pieces that serve as a catalyst to prompt dialogue and activism. Her work can be seen on VIBE, Jet Magazine, The Root, Madame Noire, HerAgenda, and Cosmopolitan Magazine. Follow her @onyourcallender