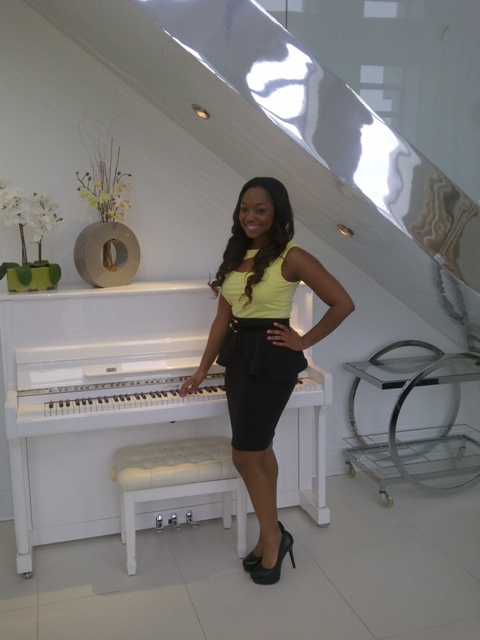 Whether you maintain a side-hustle, or you're a full-time entrepreneur, the one thing we all have in common is the desire to succeed. That's a no-brainer. But after talking to hundreds of young men and women, throughout my career, about their deepest passions and business strategies, it deeply concerns me that many big dreamers are missing the one puzzle piece that can easily turn a simple idea into a lucrative income.
One of my mentors, Marie Forleo, says, "It's not about what you say or sell, it's about how you package it." This is absolutely true! Marketing plays a key component in the success of your business. An effective marketing method that I highly suggest is to leverage social media. C'mon let's hear the whining and complaining. Get it out of your system. Because I know for some of you, social media is overwhelming and confusing. But that's why I'm here! Once I reveal how you can get clients, make money and move faster, you won't know what hit cha! If you have a product to sell, a brand to promote or you're a young professional seeking career opportunities, social media can secure connections with future clients, colleagues and employers.
Most recently, I had the opportunity to collaborate on an awesome workshop with Chivon John, a health & wellness expert who has built a kick-ass brand and is creating a fitness empire. We were invited to teach a non-profit organization how to enhance their corporate brand in order to create an impressive social media presence and expand their online audience. Check out the interactive workshop:
If you are not putting your best virtual face forward you're missing out on valuable opportunities which will enhance your life and career. Take it from me, I've experienced the benefits first hand. The year has just begun and I'm booked solid for speaking engagements every month until September. I've already been contacted by MTV Canada and Global Television to do feature appearances. Not only that, my national beauty campaign was launched with Beladara Virgin Hair Co. and I've been tapped on the shoulder to become the newest Senior Editor over at Black Ink Magazine. Needless to say, it's going to be one hell of a year and this is only the beginning! Can you feel my energy through your computer screen? Take in that excitement for a minute. Whether you are a beginner or intermediate, I can help you upgrade your skills and teach you how to become a master networker both on and offline.
They say that good things come to those who wait, but what they forget to tell you is that if you wait too long you'll get crushed by those who want it more. Let's focus on the next positive step and make your dreams happen so that you always come out on top!
Are you interested in a 1-on-1 session with me? Sign up in my New Girl On The Block mentorship program and let's get started.
Peace & Love,
PRxo
Category: Arts, Beauty, Blog, Career and Business, How To, Mentorship, Networking, Self-Help
I am the co-founder of New Girl on the Block, a mentorship platform for millennial women who are dealing with major life and career transitions. In addition, my passion includes advocacy for anti-bullying and mental health in which I contribute my free time spreading awareness, providing expertise on media platforms and delivering keynote talks in schools nationwide. When I'm not working with young adults, I am growing my brand as a content strategist. I have successfully crafted a business in storytelling as a Journalist, Author and Ghostwriter.