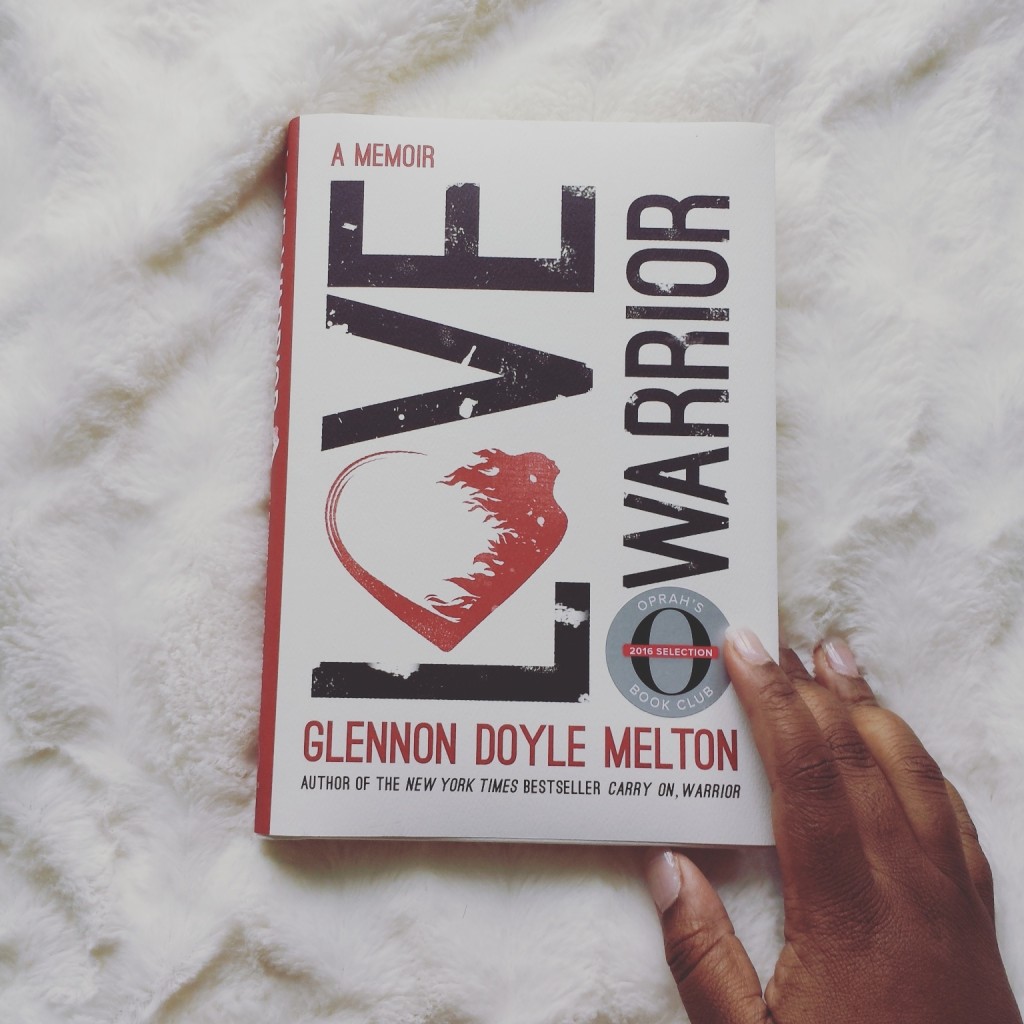 My thoughts: Memoirs are my favorite and I received this book right on time. My friend Gwen gave it to me during a major transition in my life because she knows how much I love – love stories – or lack thereof. I don't want to spoil it for you, but trust me when I say, this one has me hooked. Although,  I admit I can't help but continuously notice marriages crashing down around me. It's a very scary feeling and has me thinking twice about whether or not I want one of my own. Needless to say, I enjoy reading about everyone else's lives as I figure out the puzzle pieces of my own.
Favourite Quote: 
"Craig and I have spent our entire lives breathing the same poisonous air. Along the way, we've internalized our lies: You are supposed to be happy all the time. Everybody else is! Avoid the pain! You don't need it, it's not meant for you. Just push this button. Finally, I was being quiet and still enough to hear the truth: You are not supposed to be happy all the time. Life hurts and it's hard. Not because you're doing it wrong, but because it hurts for everybody. Don't avoid the pain. You need it. It's meant for you. Be with it, let it come, let it go, let it leave you with the fuel you'll burn to get your work done on this earth."
Synopsis via Amazon:
The highly anticipated new memoir by bestselling author Glennon Doyle Melton tells the story of her journey of self-discovery after the implosion of her marriage.
Just when Glennon Doyle Melton was beginning to feel she had it all figured out―three happy children, a doting spouse, and a writing career so successful that her first book catapulted to the top of the New York Times bestseller list―her husband revealed his infidelity and she was forced to realize that nothing was as it seemed. A recovering alcoholic and bulimic, Glennon found that rock bottom was a familiar place. In the midst of crisis, she knew to hold on to what she discovered in recovery: that her deepest pain has always held within it an invitation to a richer life.
Love Warrior is the story of one marriage, but it is also the story of the healing that is possible for any of us when we refuse to settle for good enough and begin to face pain and love head-on. This astonishing memoir reveals how our ideals of masculinity and femininity can make it impossible for a man and a woman to truly know one another―and it captures the beauty that unfolds when one couple commits to unlearning everything they've been taught so that they can finally, after thirteen years of marriage, commit to living true―true to themselves and to each other.
Love Warrior is a gorgeous and inspiring account of how we are born to be warriors: strong, powerful, and brave; able to confront the pain and claim the love that exists for us all. This chronicle of a beautiful, brutal journey speaks to anyone who yearns for deeper, truer relationships and a more abundant, authentic life.
I am the co-founder of New Girl on the Block, a mentorship platform for millennial women who are dealing with major life and career transitions. In addition, my passion includes advocacy for anti-bullying and mental health in which I contribute my free time spreading awareness, providing expertise on media platforms and delivering keynote talks in schools nationwide. When I'm not working with young adults, I am growing my brand as a content strategist. I have successfully crafted a business in storytelling as a Journalist, Author and Ghostwriter.