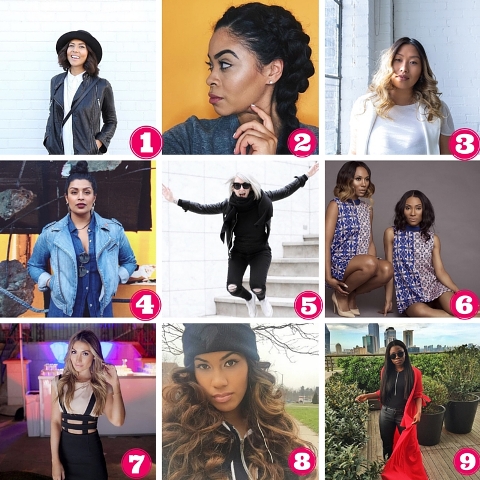 Welcome to my series where I feature inspirational women (and sometimes men) who lead. They are supa fly, never shy and always proceed without permission in the direction of their dreams. Here's this week's list of fierce fearless women below:
1. Meghan Yuri Young (@meghanyuriyoung)
2. Janae Raquel (@Janae_Raquel)
3. Sandra Daranikone (@Sandraxdee)
4. Natasha Singh (@Miss_Singh)
5. Lauren McPhillips (@thisrenegadelove)
6. Kay x Cari (@layllahstyle)
7. Melissa Andre (@Melissaandre)
8. Elle (@Ellenaturel)
9. Fisayo (@Fisayolonge)
Category: Arts, Beauty, Blog, Career and Business, Style File
Pauleanna Reid is a multi-passionate entrepreneur on a mission to help young adults see beyond the limits of their circumstances and create a life they love. She is a Nationally Published Journalist, Motivational Speaker, Author of the novel Everything I Couldn't Tell My Mother and Founder of New Girl On The Block Consulting Inc.