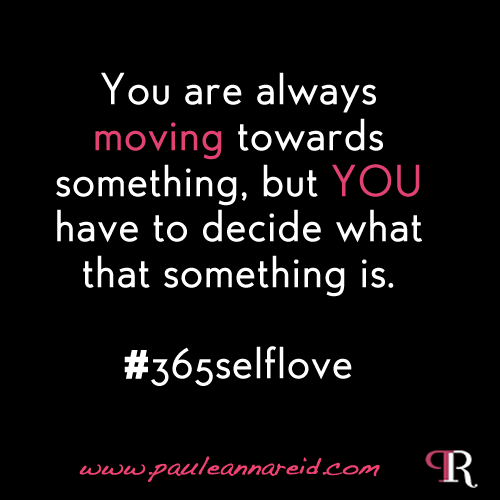 Whether you maintain a side-passion, or you're a full-time entrepreneur, the one thing we all have in common is the desire to succeed. Now, success is defined by you and only you. It doesn't necessarily mean that you dream of becoming the richest and prettiest woman in the world, success is whatever you make it. With that being said, while you're on the pursuit to turn goals into accomplishments, it's important to find cool and interesting ways to stay motivated.
In 2008, I dropped out of college in my second year to pursue my dream career. When I walked out of the classroom I literally had no plan, but soon enough I realized that I had to create an exit strategy if I was going to make things happen. A vision board helped me do just that and led me to 2 mentors who ultimately changed the course of my life and helped me get to where I am today. Over the past decade, I've found vision boards to be a great source of inspiration. It gives me perspective, reminds me how far I've come and what direction I'm headed in my life and career.
For those of you who don't know what a vision board is, it's a fun and creative collage of images which represent what you want in your life.
Here are 3 refreshing reasons to create one:
1. You will allow creativity to flow freely
Constructing arts and crafts projects is such a freeing experience. Once you get started it can be pretty addictive. Even if you don't consider yourself an "artsy" person, trust me, this passion project will help you become both inventive and resourceful. On a side note: It's also a great stress reliever.
2. You will narrow down what you really want in life
This is huge because, let's be honest, most people do not know what they want. Period. Our generation has too many options at our fingertips. It's hard enough choosing between Honey Nut Cheerios and Frosted Flakes in the morning let alone our passions and career paths. But a vision board can help you narrow down what's most important so you can eliminate distractions and stay focused on your goals.
3. You will always have something positive to look forward to
Abundant thoughts create abundant experiences. You can attract the things you want through positive thinking and action.
Allow me to share 5 dreams which have bloomed into reality since creating my last board. I want to prove how much power lies in our words, thoughts, emotions, and actions. The vision board held in my hands in the photo shown above was made in the Spring of 2012.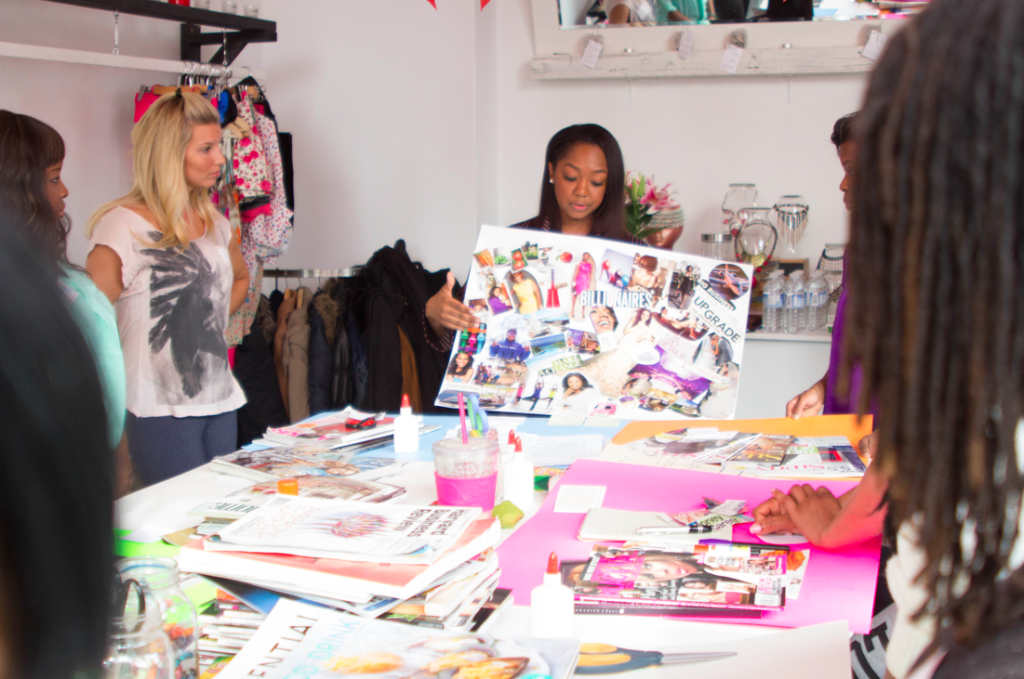 DREAM #1: Meet Oprah Winfrey
REALITY: I've always wanted to attend a taping of the Oprah Winfrey Show. Sadly, she pulled the plug before I had the opportunity. But in April 2013 another door opened when she brought her "An Evening with Oprah" live tour to Hamilton, Ontario. I bought tickets and next thing I know, Oprah and I are in the same room. Hands down it was one of the best experiences of my life.
DREAM #2: Appear on television
REALITY: As my brand grows, I have big dreams to expand. One of which is to widen my audience and television seemed like the best way to do so. I kid you not, I didn't tell anyone about this goal, but maybe my friends can read my mind because a few of them played a part in getting me features on Rogers Television, MTV Canada, and Global Television earlier this year. I tell ya, when you maintain a positive attitude you attract crazy opportunities.
DREAM #3: Travel more
REALITY: Since creating my board, I received an opportunity to work with a client in Los Angeles where I stayed in Hollywood Hills and created new friends and memories. During the beginning of May 2014, I will be working in Washington, DC for a few days. Who knows where I will end up next.
DREAM #4: Publish a novel and get a book deal
REALITY: After 4 years of barely any sleep, "Everything I Couldn't Tell My Mother" will be released both online and in stores in Spring 2014.
DREAM #5: Pay off my little sister's tuition
REALITY: I'm putting my sister through university and I'm often stressed about whether or not I will be able to provide for her each semester while handling my own responsibilities as well. But somehow, some way, I've managed. When the payment deadline arrives, I've always been able to take care of business.
I've only shared 5 dreams, but there are many more concrete examples of what positive thinking has produced in my life. If that isn't proof that vision boards work I don't know what is. I hope this post encourages you to dream and think big, write down your goals and stick to them. But remember, you can write a thousand lists and make a million vision boards, but if you don't clearly feel what you want to experience, it will never manifest into form. I will leave you with one of my favorite quotes…
"If a person advances confidently in the direction of his dreams and lives life fully, then he will find success in unexpected hours."

– H.D. Thoreau

Peace & Love,
PRxo