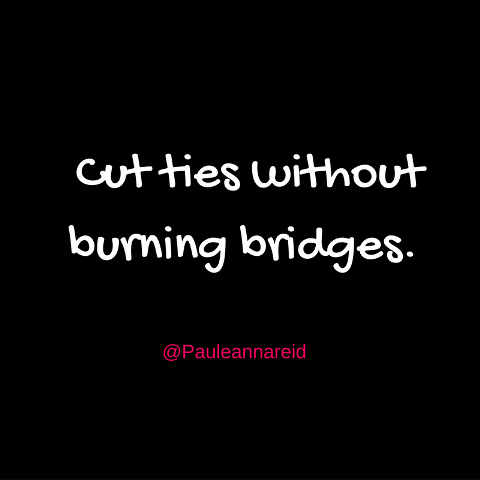 I can't tell you how many times I've tried to write this post. I've started then deleted. I've started then deleted again, all while contemplating whether or not she will ever see it.
My best friend of 24 years walked out of my life. The one person I love more than anything and the only person who knows me better than I know my damn self. Our friendship started on the first day of Kindergarten and we've shared so many milestones together since. Everything from first dates to graduations, heartbreaks to family ties. Through and through we've always kept our promise that our bond would never break.
Her only child is my Godson. Her family resembles mine and until now we have never gotten into a fight. I remember the day clearly when she murmured the words,"I need space" and that she would one day forgive me, but that day isn't today.
That was nearly two months ago.
And when I reached out to tell her I was moving to the big city (because we had never really been apart), her response was short. Dry. I even reached out to wish her a happy birthday and received the same mediocre greeting.
I admit. This blow up is totally my fault. I take full responsibility for my actions and even tried to apologize but ever never thought that "space" meant completely walking out of my life and not looking back, even for a second.
That shit stings. Alot.
It stings because the love I have for my friends is unconditional. If I value you, if you are part of my circle, there is not a thing you can do that would cause me to leave what we've developed. I'm not perfect. I know this. I've made some dumb choices in my life and those who really know me know the mental and emotional torture that I often experience as a result. People see my highlight reel on social media but have no clue the battles I fight behind closed doors.
But this particular experience has taught me a lot about learning to let go. The old me would've put up a fight. The old me would've showed up at her door. The old me would've called her parents and plotted to get her back. But the new me is not interested in doing any of that.
"If people can walk away from you, let them go." – TD Jakes
For the last two months I've been patient. I've respected her personal space and waited. But leaving was her choice and I'm also making the choice to not stand in the middle of this crossroads alone. Because staying here means I'll always feel broken, depressed and frustrated. Staying here means I'll still be holding on to something that clearly no longer exists. Staying here means that I'll continue to put my life on pause while she lives hers.
Girl. I need to let go. 
I don't want to but sometimes life happens and you have to learn how to bend, not break. Allow yourself to cry for 5 minutes and then you gotta be gangsta.
Friendships are tough. Navigating them is hella confusing. But when someone walks away from you, let them go.
Peace & Love, 
PRxo 
Category: Arts, Beauty, Blog, Truth Bombs
I am the co-founder of New Girl on the Block, a mentorship platform for millennial women who are dealing with major life and career transitions. In addition, my passion includes advocacy for anti-bullying and mental health in which I contribute my free time spreading awareness, providing expertise on media platforms and delivering keynote talks in schools nationwide. When I'm not working with young adults, I am growing my brand as a content strategist. I have successfully crafted a business in storytelling as a Journalist, Author and Ghostwriter.