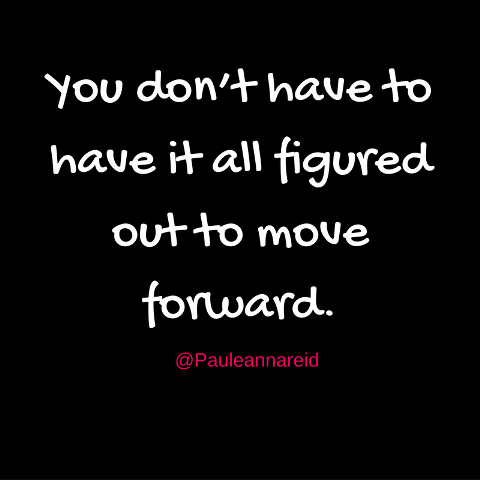 Most days I feel like Superwoman, but there are few and far in between when I really just want to run and hide. As we enter the fourth quarter, my mind just won't shut up. It constantly races and now more than ever I start to ask myself several questions…
What's the 2017 game plan?

How will you measure it?

What excites me, and what scares me, about the coming year?

Who needs to buy into my plan? Who are the partners, supporters, allies that I need to accomplish my goals?

What does success look like?

Girl, get yo' life!
In preparation for what's to come (whatever that may be), I'm really trying to welcome it all with open arms. Because the truth is, there will be joyous moments and awful blows. Mentally, it's important that I see it all as a lesson in disguise. I'm really happy that I've developed into a mature enough woman to recognize this. To keep it all the way real with myself and truly understand that it's okay not to be okay and that I don't have to have it all figured out right now.
A few weeks ago on Facebook – I posted a video at a time when I felt like I was at my breaking point. See below:
Girl, I had a good ugly cry that day. I really struggled a lot with the idea of what 'success' looked like to me and often times feel alone. As a result of opening up, I received a downpour of love from colleagues, friends, co-workers and strangers – which reminds me that I am actually not alone and that I have so many people standing with me and can easily relate.
My kid sister says I have zero chill. 
This is the one time I think she's right. Sometimes our inner dialogue can drive ourselves crazy. That voice inside our heads can literally be the difference whether we win or lose and although it can be hard to fight back the negativity, you have to find a place within you where nothing is impossible. It felt so damn good to let it all out too. Growing up I associated crying as a 'weak' character trait. When I was on the soccer field and would fall, cry and literally want to throw in the towel, daddy would say,"Are you dead?" I'd reply, "No." – and he'd expect me to carry on as if nothing ever happened. I grew up with a lot of tough love and in many ways I love the way it has shaped me. But girl, we are human. I'm totally in touch with my emotional and sensitive side. I am totally okay with showing it to the public too.
"You're allowed 5 emotional minutes in the day then you gotta be gangsta."
You're okay and I'm okay. Let's hold our heads high and conquer our goals together.
Peace & Love,
PRxo
Category: Arts, Beauty, Blog, Truth Bombs
I am the co-founder of New Girl on the Block, a mentorship platform for millennial women who are dealing with major life and career transitions. In addition, my passion includes advocacy for anti-bullying and mental health in which I contribute my free time spreading awareness, providing expertise on media platforms and delivering keynote talks in schools nationwide. When I'm not working with young adults, I am growing my brand as a content strategist. I have successfully crafted a business in storytelling as a Journalist, Author and Ghostwriter.