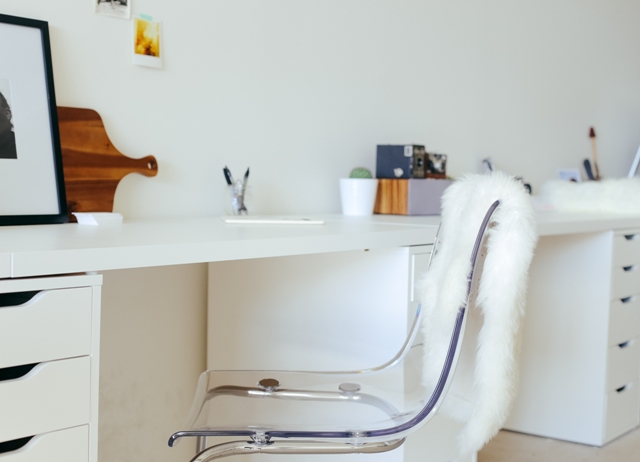 I love blogging. It's been an incredible outlet for me both personally and professionally. I started my blog in 2009 on a free platform called blogspot. Easy to use; very simple to understand. As a result of my mentor encouraging me to start a brand of my own, with very shaky confidence, I created an online diary. I quickly grew obsessed with writing (I was already ripping through journals) online because this was an entirely new experience. I wasn't just writing quietly in my room tucked away from the rest of the world. I loved that I could now interact with people who were interested in my work. It opened my mind to the idea of taking my writing career to an entirely new level.
And that's exactly what I did. The blog was the beginning of my journey.  It has been very rewarding, yet challenging, to say the least, but with some strategic planning, and a ton of patience I positioned my brand perfectly so that I could run a business of my own, meet like-minded professionals, build an audience and make money while doing it.  Here are 3 ways I leveraged my blog to build my online presence.
1. Storytelling 
A blog is a great way to start meaningful (or lack thereof) conversations. It's your own turf to share and say whatever you want, however you want. In addition to the freedom of speech, it also helps you with brand positioning (via The goal is to create a unique impression in the mind of your audience so that they associate something specific and desirable with your brand that is distinct from rest of the marketplace). The world of blogging is very crowded and that will only increase over time. With such short attention spans, you don't have a lot of time to grab it and keep it. But it isn't impossible. The secret is to be yourself and tell YOUR story. You don't need bells and whistles. You don't need sparkles and ribbons. You just need to be yourself and that confidence is what will help you organically build interest. My blog has opened up opportunities to build revenue streams such as public speaking.
2. Partnerships + Collaborations
My mentor Shannon Boodram released a bomb video about how to get 100k subscribers in 6 months. A lot of what she said applies to the world of blogging as well. In particular, collaborations. I have seen direct results from reaching out to brands I admire. For instance, my friend Lenny Williams from New Jersey. We started at IG friends and then decided that we had interchangeable skills that could benefit each other. I flew out to NJ City University to speak at his marketing class and a few months I flew him out to Toronto and invited him to host a workshop with me. Another strategy I've used is to feature people on my blog. In June 2013, I featured Bea Arthur on my Girl on Top series.  It was the first time we had ever connected and she graciously accepted my request. My interview series has opened the door to meet so many incredible people who are still my friends and mentors today. I actually ended up working for Bea's tech company and became her mentee – which by the way has come along with so many blessings. When you partner with a brand, you extend your reach and expose yourself to more opportunities and even more people who have not yet heard of you.
3.  Build a Community 
I've had a tribe since I started my blog in 2009. As you can imagine some have grown up with me. Building a loyal following is the goal. In my recent blog post how I made 40k from my side hustle in 1 year, I emphasized the fact that you only need 1,000 true fans. 
The originator of this theory, Kevin Kelly, wrote an original essay in 2008. Here is the gist of it.
'To be a successful creator you don't need millions. You don't need millions of dollars or millions of customers, millions of clients or millions of fans. To make a living as a craftsperson, photographer, musician, designer, author, animator, app maker, entrepreneur, or inventor you need only thousands of true fans.

A true fan is defined as a fan that will buy anything you produce. These diehard fans will drive 200 miles to see you sing; they will buy the hardback and paperback and audible versions of your book; they will purchase your next figurine sight unseen; they will pay for the best-of DVD version of your free youtube channel; they will come to your chef's table once a month. If you have roughly a thousand of true fans like this (also known as super fans), you can make a living " if you are content to make a living but not a fortune.'
And when you do accumulate your tribe, go out of your way to show my appreciation. It's a two-way street. These close-knit relationships I've built with my audience has been the biggest driver to many paid referrals, sold out events, award nominations and even an endorsement of my book from Queen Latifah herself.
This is only a small bite of the big picture but I hope it inspires you to think a whole 'lot bigger.
Peace & Love, 
PRxo